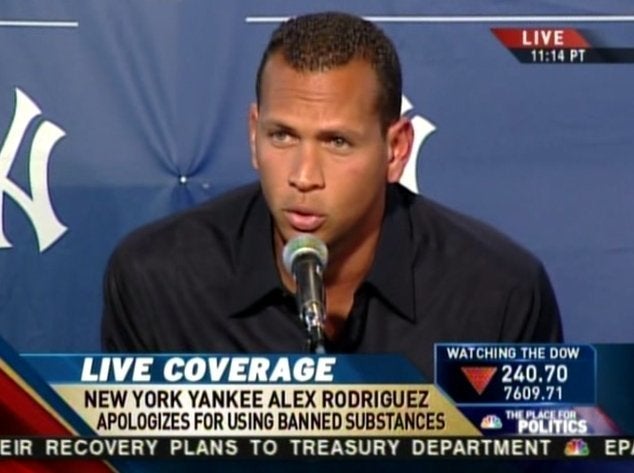 Alex Rodriguez. Barry Bonds. Jose Conseco. Andy Pettitte. Jason Giambi. Roger Clemens. Baseball players in the news, all of them in hot water for using illegal substances for a competitive edge.
As a former professional athlete with friends active in all areas of sports, I know that steroids and other illicit substances have permeated just about every sport. A feeling has sprung up among athletes that if you're not on this stuff, you're at a disadvantage. You're just not going to be as good as the next guy.
But the secret to hitting fifty home runs, to stealing a hundred bases, to pitching a perfect game, doesn't involve needles or pills, the cream or the clear.
The secret is no farther away than the local grocery store, where no one needs an illegal prescription or a shady doctor. It's right there, in the produce section, where you'll find Nature's naturally lean, bad-ass performance enhancers: plant foods such as whole grains, vegetables, fruits, legumes, seeds, and nuts. Instead of injecting themselves with human growth hormones and steroids, instead of having those monsters coursing through their 65,000 miles of veins, arteries, and capillaries, by consuming plant-powered foods, athletes' systems will be bursting with vitamins, minerals, phytochemicals, and antioxidants, and they'll not only be on their way to MVP seasons but also to the best health of their lifetimes.
Study after study--from the work of Dr. T. Colin Campbell, author of the China Study, to that of my own father, Dr. Caldwell B. Esselstyn, gold-medal winner at the 1956 Olympics and author of Prevent and Reverse Heart Disease--show that the only way to enhance performance and stay healthy is to eat a plant-based diet.
It's not just doctors who endorse this message--more and more outstanding athletes are showing people there's a better way. These men and women include Tony Gonzales, record-setting tight end for the Kansas City Chiefs; Salim Stoudamire, plant-eating guard for the NBA Atlanta Hawks; Martina Navratilova, the world's winningest tennis player; and my very own hero, Dave Scott, six-time winner of the hardest endurance race on the planet, the Hawaii Iron Man triathlon.
And, what about seven-time Tour de France winning cyclist Lance Armstrong, the most tested athlete on the planet? He's never tested positive, and he's an 80 percent plant-strong guy.
Instead of selling their soul to the devil short-term, these great athletes bought their long-term health by eating nothing but plants.
Athletes who eat plant-strong will:
-- Optimize their health--because the phytochemicals, antioxidants, and fiber found only in plant-based food are completely devoid of the three main culprits that cause western diseases: saturated fat, dietary cholesterol, and animal protein.
-- Prolong their careers--because everything about them will age more slowly, from their eyes to their arteries, from their brain cells to their joints.
-- Maintain a perfect weight--because these foods have more nutrients per calorie than any other on the planet and they'll be able to eat all they want and not gain a pound.
-- Improve their performance--because they'll sleep better and feel better, be as regular as a Swiss commuter train--and recover better. They won't be asking their body to waste energy digesting animal foods, which takes a serious toll on the liver, kidney, and other organs. When an athlete's organs function in tip-top fashion, so does the rest of their body.
-- But this crisis concerns more than athletic performance. Baseball is at a critical point in its history: If players and owners aren't careful, the sport could lose the title as "America's favorite pastime". Athletes, especially baseball players, are role models for America's kids. What better way to step up to the plate for a nation enduring an epidemic of childhood obesity and type 2 diabetes than to show our children how to eat right, both for their sports performance and their overall health?
Another one of my heroes, Winston Churchill, once said that healthy citizens are the greatest asset any country can have. I submit that our country's greatest asset is in danger of becoming its greatest liability. But with the help of A-Rod, Andy, Jason and all the others, we can win this game and restore confidence in our athletes and health in our children.
Eat plant-strong! Start today! Go team!