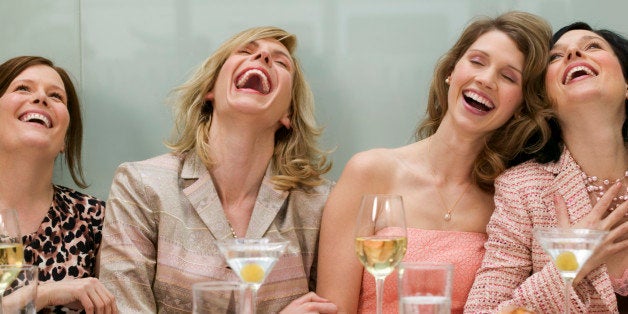 Most women desperately want female friendships. Yet the urgencies of the moment often prevent us from taking steps we need to ensure we have a safety net of women we can rely on when life is good or when all hell breaks loose. As women, we fear being alone or lonely when we move, lose a job, see our kids leave home, suffer the death of a partner or spouse, or even retire. It's easy to brush off that fear with the notion, "Oh I have plenty of friends; I don't need to worry," or to go on autopilot and not invest in our friendship future.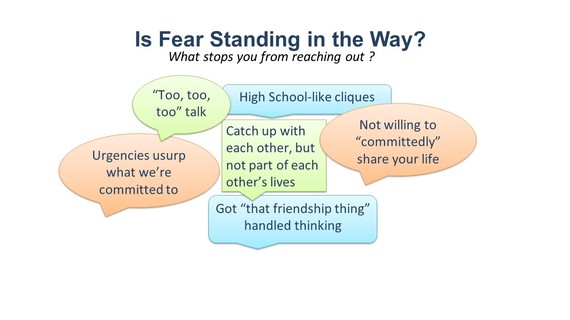 After interviewing women for our book, Women I Want to Grow Old With, we concluded that women who have a strong, reliable network of friends, don't leave things to chance. They take deliberate actions to make and grow their lifeline of friends. So how do you fit in face-to-face, heart-to-heart time with friends and then keep those relationships vibrant? Here are 10 ways to prioritize and strengthen your female-to-female bonds:
1. Stop the number one friend-busting excuse, "I don't have time." Weave time with friends into what you are already doing... errands, exercising, or even cleaning out closets or holding a garage sale. You'll never "find time" for friends; you must "make time," just as we do other things that benefit our happiness and well-being.
2. Quit "too, too, too talk." Silence that internal voice (we call her Blanche) that unfairly compares you to a would-be friend and focuses on differences that prevent you from striking up a friendship. "She's too accomplished," "She's too pretty," "She's too devoted to her family or career" are all excuses that prevent us from initiating or investing in friendships.
3. Diversify your friendship portfolio. Think beyond your mirror image. Mixing it up with women who think and act differently adds texture and interest to our lives. Women of various ethnicities, belief systems, ages, marital status, and career paths provide new perspectives that can open our world.
4. Stay connected with long-distance friends. Don't let distance separate you. Put on your headset for a "walk and talk" with a girlfriend in another city. Virtually watch a TV show together, catching up during commercials. Plan a trip to see your friend or schedule dinner when you're on a business trip nearby.
5. Form a Friday Breakfast Bitch Session. Let it all out over breakfast with trusted friends adhering to the blood promise, "What is said at BBS stays at BBS." On a weekend retreat, create a circle with a talking stick for soul sharing in a safe environment setting a non-negotiable cone of confidentiality.
6. Create a GOTCHA! Group. That stands for "growing old together with courage, health and attitude." Get together for intentional fun and companionship -- movie watching, slumber parties, or a cooking or card club. Diane belongs to a group called EBUG, East Bay United Gals, a "book club without a book," which has done everything from wine tasting and palm reading, to Hula Hoop lessons.
7. Don't keep score. It doesn't matter if you're the friend who does all the planning. If you take charge, give others assignments to make the reservations, determine where to eat, or purchase the tickets online. What matters most is getting something on the calendar and being together.
8. Keep your friends close even with your busy life. Send her a text when something reminds you of her. Mail her a postcard or notecard when you're traveling. Or, bring wine and chocolate to her place to show her how much her friendship means.
9. Take something off her plate. If life circumstances are overwhelming for your friend, offer to do something for her -- pick up the kids from school; meet her to scout out care centers for her aging parents; help her get caught up, be it folding laundry or cooking a double recipe and bringing her half.
10. Don't let a potential friend get away. Next time you sense that you and another woman could easily connect, say or do something. Ask for her card, get her phone number, invite her to do something, and then, follow up!
Popular in the Community