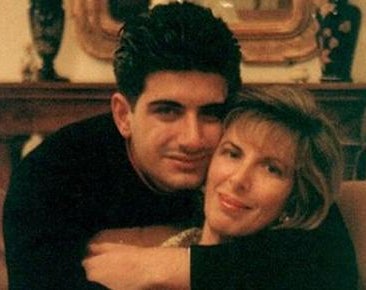 " Injustice anywhere is a threat to justice everywhere " - Martin Luther King
After nearly a decade of activism in anti-mafia one of the most difficult things to do is write the stories. Outside Italy ( but even within ) mafia is perceived as a distant problem. It's something the world knows exists but is inclined to learn about through TV shows and movies that have very little if nothing at all to do with reality.
Mafia is not always bombs, shootings and massacres. Today's mafia tends to stay away from actions that rouse public attention. Victims are often isolated and alone. In many cases their complaints are left unheard. The type of violence inflicted can be subtle, hard to spot and identify. Investigations are long and grueling. Trials drag on for years. Families and loved ones of men and women who, for many different reasons lost or sacrificed their lives to organized crime, are left to deal with a sense of hopelessness and lifelong grief. And the scenario worsens. There are situations in which family members who openly denounce an injustice involving mafia become preys themselves.
When I told Angela Manca of my intention to write a post about the story of her beloved son Attilio and the ordeal she, her husband Gino and second son Gianluca have been living for the past twelve years, she answered:
" Dear Christina, we are being violently attacked. Gino and I are not young. We are physically tried and our health is at risk. They are trying to silence us forever. I would be grateful if you felt up to writing our story and I thank you."
It all began on February 13th, 2004. Thirty-four year old urologist Attilio Manca was found dead. His body lay reverse on the bed, in a pool of blood, inside his apartment just outside the city of Viterbo. His left arm showed marks left by two injections. Investigators concluded that Attilio had committed suicide. But why would a young, brilliant surgeon with a promising future decide to end his life? Why would he inject himself with a lethal dose of heroin and tranquilizers? Attilio's family, the people who loved and knew him best have never found convincing answers to these and other questions. Attilio's case was opened and closed time and time again in the attempt to determine the truth surrounding the circumstances of an enquiry with all the contours of a mafia murder.
Two major details validate the homicide theory: Attilio was left handed. Why did he not inject his right arm? Attilio was physically assaulted, by who, why?
Books have been written about the enigma. Attilio was originally from a town located on the northern coast of Sicily. Barcellona Pozzo di Gotto has become notorious over the last decades because of it's ties with Cosa Nostra and in relation to the mafia massacres which took place in Italy in 1992. From the middle of the 1970's local clans worked for mafia boss Bernardo Provenzano who spent long periods of time hiding from police in this area. In the meantime Attilio Manca had become one of the most promising surgeons in his field. He was the first to perform laparoscopic prostatectomies on prostate cancer patients. In October 2003, without informing his colleagues in Viterbo, Attilio travelled to the French Riviera. In a telephone call to his father the young doctor explained that he had been summoned urgently to visit a patient. His mother would later testify that at the beginning of November her son was in Marseilles.
Coincidence? Under false identity, Bernardo Provenzano, the boss of bosses, a fugitive in Italy at the time, had stayed in Marseilles for three weeks before being hospitalized on October 23rd 2003 in a private clinic in Aubagne ( French Riviera ). Following surgery, on November 1st, Provenzano went to Marseilles.
Attilio's family believes that the mysterious patient Attilio found himself caring for was noneother than Bernardo Provenzano. Despite the false name he used ( Gaspare Troia ) in order to avoid being arrested, it is likely that Attilio recognized him. A more than good enough reason for the boss to order the doctor's death.
Angela, Gino and Gianluca's quest for justice is relentless. It's easy to imagine how, in a town like Barcellona Pozzo di Gotto, where mafia and everyday life are forced to co – exist, people like the Mancas become, public enemies.
Today, medical certificates attest the presence of a dangerous amount of heavy metals in both Angela and Gino. In particular in Angela's body whose energy level is alarmingly low.
An article that appeared on Attilio Manca's official website reports of a complaint filed to local police forces in Barcellona Pozzo di Gotto on September 21st 2016. In it Angela states:
"Around 2.30 p.m. I started to feel a burning sensation in my throat and lungs. Then, my stomach began to burn as well, and my face was hot. I stepped out to the garden to see if our plants had been sprayed with some sort of product. In fact, I noticed the same little drops on them as I did the last time this happened. I then went back into the house because the symptoms were getting worse and called my husband who had been resting ".
Much more or very little could be added to this terrible story. It is indeed sad to have to tell it. It would be nice to always be able to let know of the beauty of this country. Maybe it is that same beauty that helps keep hope alive when everything seems incurable. Fighting mafia is not just about being against it. It's about standing beside the victims, it's about being there. It's about talking and writing to inform and help people understand. It's about trying to avoid the most threatening element of all: isolation. My heart goes out and stands with Angela, Gino, Gianluca and Attilio Manca.
REAL LIFE. REAL NEWS. REAL VOICES.
Help us tell more of the stories that matter from voices that too often remain unheard.
This post was published on the now-closed HuffPost Contributor platform. Contributors control their own work and posted freely to our site. If you need to flag this entry as abusive,
send us an email
.