You can get opinions about Zillow.com ranging from extremely negative to rave reviews. The negative views are more weighted toward real estate professionals who view Zillow as a threat, while many consumers see a great online resource with lots of bells and whistles for real estate shoppers. It's a little of both, and some of the data from Zillow can be off the mark when it comes to estimates of value.
One area in which Zillow seems to be gaining credibility is in surveys and housing study results. The Zillow Housing Confidence Index is an example. The index increased over the summer from 63.7 in January to 64.2 at the end of the summer. Housing confidence increased in 11 of the 20 metropolitan areas tracked. Anything over a 50 indicates positive sentiment. So, generally people are feeling better about housing overall.
Zillow's data also indicates a cautious attitude about value appreciation moving forward. Zillow's Home Value Forecast predicts only a 3.1 percent growth in value through next year, as compared to 6.6 percent over the previous year.
When 10,000 questionnaires were returned, there was a distinct differentiation of attitudes based on age group as to whether the respondents were confident they would be able to afford a home someday. The percentages were: • 18 to 34 age group - 82% confident • 35 to 49 age group - 64% confident • 50 to 64 age group - 48% confident
It's nice to see that the younger generation is generally positive about the economy and I suppose about their job prospects. It's hard to see why, when the percentage of working age adults actually holding a job in this country has been steadily declining. Perhaps there is an enthusiasm in youth that looks forward to better times. Or, maybe there is just a burned-out attitude that accelerates with age, accounting for the dropping confidence.
The value appreciation question is of crucial importance. The chart below is from the St. Louis Federal Reserve Bank, and shows that price appreciation of existing homes may be peaking. A chart of median new home sales prices looks very similar, with multiple tops and a move downward in the latest data.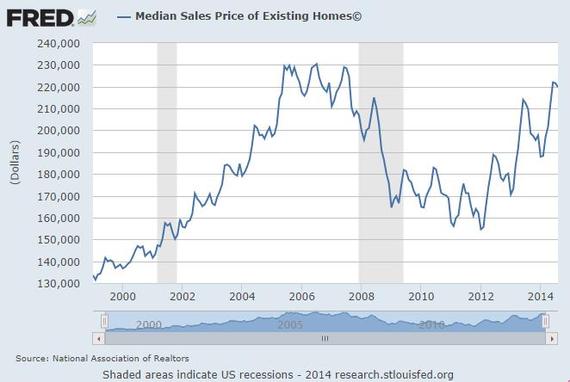 This is an important trend to watch, as many home buyers currently own a home and are unable to move or upsize unless they can see some more appreciation. They're still either underwater on their mortgage or they don't have enough equity to sell and take any cash away from the closing table to use for another home.
So, what does the future hold?
Renting is still the lifestyle of the younger generation, but they seem to believe they'll move from tenant to owner status at some point. An interesting quote from Stan Humphries, Zillow's Chief Economist:
"It's heartening to see younger renters express so much confidence in their ability to buy a home in coming years, because today's renters by necessity are tomorrow's buyers. Cynics might argue that these results represent no more than youthful exuberance, or perhaps some naiveté, but that's missing the point. We need this generation to be confident and wanting to buy, regardless of the difficulties they face."
Actually, the same Zillow survey showed that fully a third of the youngest age group expected home prices to rise by 6 percent per year over the next decade. That's a pretty upbeat attitude, but if they are trying to buy, they're shooting at a moving target. And, if wages don't begin to improve more or if inflation worsens, they're fighting on two fronts. So being confident and wanting to buy is nice, but there still has to be a down payment, affordable mortgage payments, and a sustainable job to pay them.
We'll just have to wait and see, but my thoughts are that renting is going to continue to dominate the younger generation's lifestyle. For investors big and small, buying and properly managing rental properties is still a good strategy. After all, if the younger generations do begin to buy into the market, investors have an asset that's grown in value and they can always take their profits with a sale.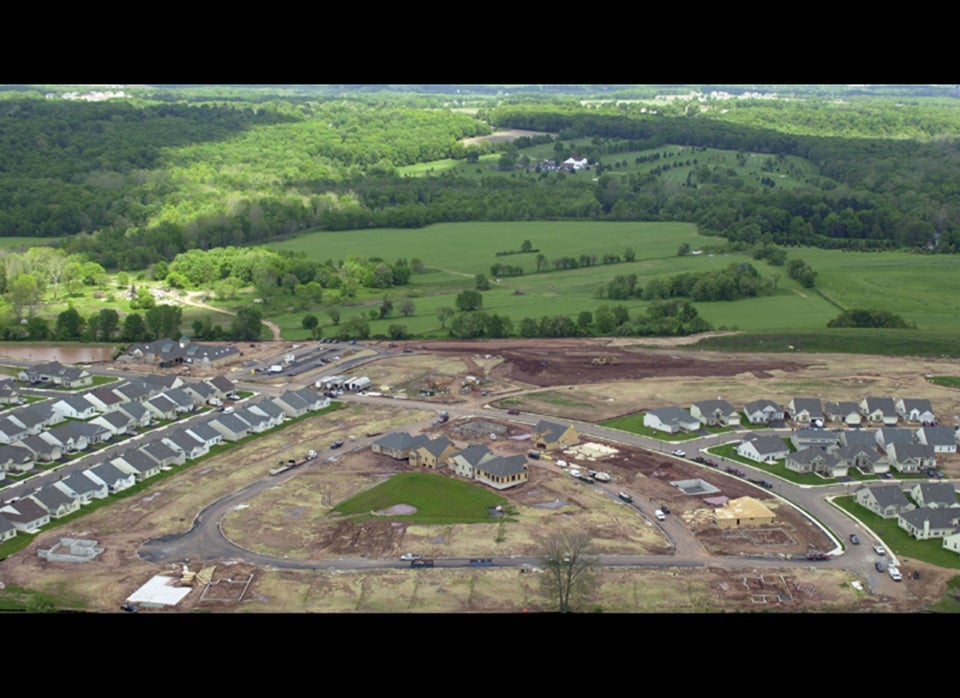 10 States Where No One Wants To Buy A Home