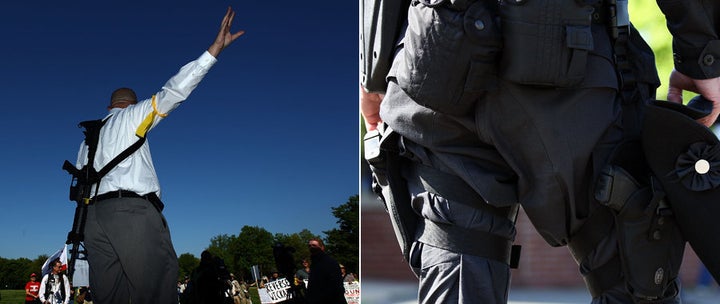 Last week Virginia Attorney General Ken Cuccinelli wrote that concealed weapon permits overrule the University of Virginia's strict no gun policy, i.e. it's fine to walk on campus with a concealed gun if you have the state's permission to do so.
In a written response to Republican state Sen. Emmett Hanger, Cuccinelli reasoned that while the university may restrict people from openly carrying weapons, it lacks authority to supersede the legal rights of permit holders.

The Supreme Court of Virginia earlier this year upheld a George Mason University campus gun ban, but Cuccinelli sees a key difference between the GMU "regulation" that has the force of law and a U.Va. "policy" that isn't as binding.
The Wall Street Journal reports that in April Cuccinelli opined that it is also acceptable to bring guns to church, for "personal protection."
Related
Popular in the Community