WASHINGTON -- Loretta Lynch was sworn in as U.S. attorney general on Monday, becoming the first African-American woman to fill the position.
"It seems like such an understatement to say my heart is full, but it is," Lynch said. "I have to thank the president for his faith in me and asking me to lead the department that I love to even greater heights."
Lynch, who until now was U.S. attorney for the Eastern District of New York, was confirmed by the Senate last week after months of GOP delays. Many Republicans voted against her confirmation, not because she lacks the qualifications but because they are mad about President Barack Obama's recent executive action on immigration. Lynch will defend the action in her new role.
During her remarks Monday, Lynch ticked off some of her priorities as attorney general: fighting crime, strengthening victims' rights, combating cyberattacks and ending the modern "slavery" of sex trafficking.
"At the heart of that for me certainly … is the desire to leave this world a better place for us having been a part of it," she said. "The challenge in that, for you, for me, for all us that love this department and love the law, is to use the law to that end. To not just represent the law and to enforce the law, but to use it to make real the promise of America, the promise of fairness, the promise of equality, of liberty and justice for all."
Lynch added, "If a little girl from North Carolina who used to tell her grandfather in the fields to lift her up on the back of his mule so she could see way up high, Granddaddy, can grow up to become the chief law enforcement officer of the United States of America, we can do anything."
Vice President Joe Biden swore in Lynch during a ceremony at the Justice Department. Sen. Patrick Leahy (D-Vt.), one of her strongest proponents in the Senate, was also in attendance.
"Ladies and gentleman, it's about time. It's about time this woman is being sworn in," Biden said to applause, turning to Lynch. "We got tired of this wait. But you showed such grace and such humility during this whole process."
Lynch replaces outgoing Attorney General Eric Holder, who announced his resignation in September. Holder stayed on the job until Lynch was confirmed.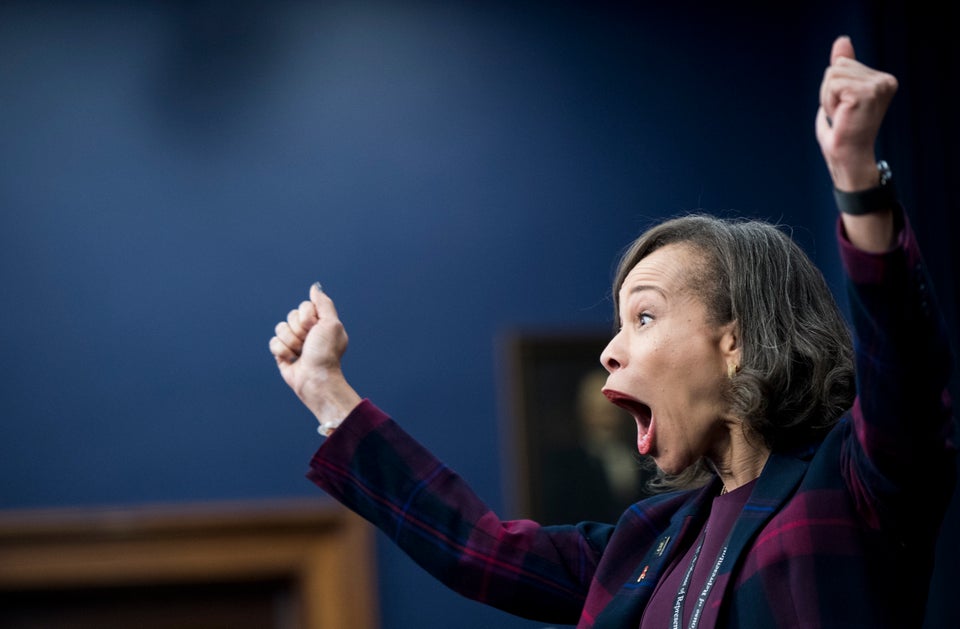 Scenes From 114th Congress And Capitol Hill