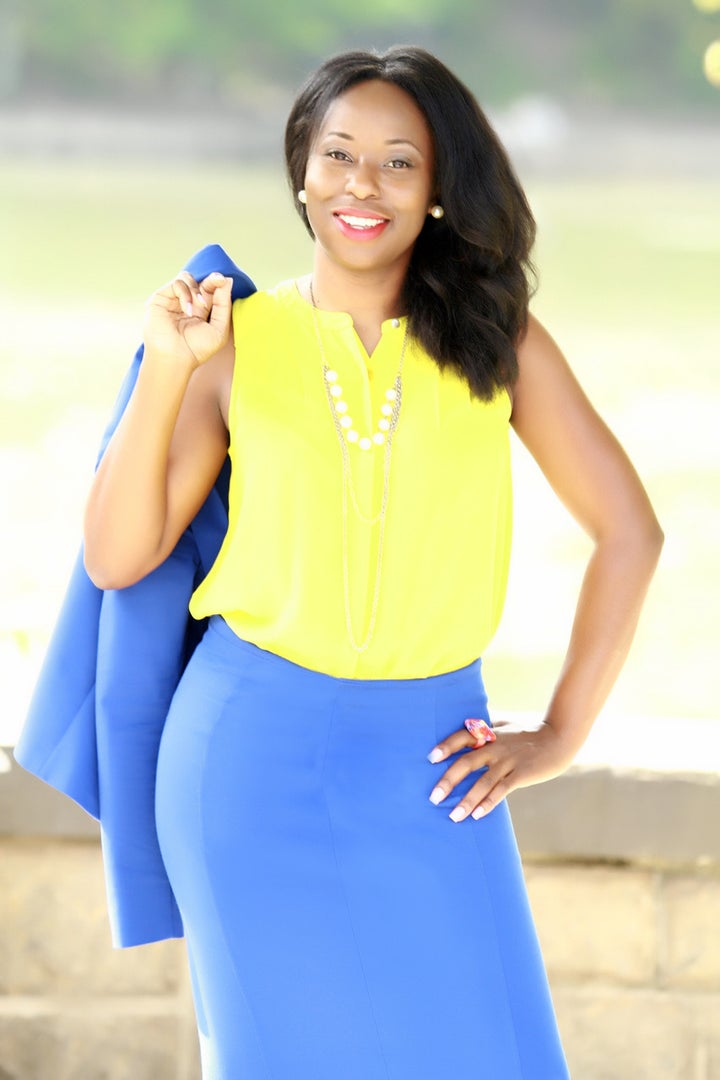 In America, and probably all over the world, there are some professions that hold the ultimate prestige. Most little boys and girls decide early on that they are going to be a doctor, police officer, actor, or even a fireman. But the really tough ones decide that they are going to dedicate themselves to years of research, debate, and applied learning to become an attorney.
Raised with highly-educated parents that instilled the importance of schooling, Shequel Ross stayed focused. She received her Bachelors Degree from Arizona State University and went on to earn her J.D. from Western Michigan University at Thomas Cooley Law School in Lansing, MI. She was an Honor Scholar, and remained on the Dean's List.
Like every feel-good fairytale, Ross was off to an awesome start. She relocated to Atlanta after law school and fought for employment at Atlanta's top firms. To no one's surprise, she hit the ground running and secured a place with one of Atlanta's law juggernauts, Beverly Taylor of Beverly Taylor Law Office.
Picture it, September 2016: a young and eager law school graduate who had taken the Georgia bar exam several times learns that not only had she passed the Georgia bar exam on one of her earlier attempts, she was part of a group of 90 students who had previously passed the exam and were told that they had failed. To put it lightly, these unknowing law students were the victims of an exam grading scandal.
Imagine feeling defeated time after time by a standardized test that was the ONLY credential that deemed you good enough to work in the field that you have coveted your whole life. Then imagine learning that you earned your stripes long ago and had a lot of time to make up for.
Shequel wouldn't get mad, she wouldn't get even, she would become a phenomenon. SHE would become an undeniable force.
Dubbed "one of ninety" by the media (after the story broke), she snatched her new title and left the starting blocks like Usain Bolt. Already working under the tutelage of Taylor, Shequel had already established herself as a valuable player on the law scene. She worked day and night, assisting Taylor on difficult, high-profile and celebrity cases, soaking up knowledge and best practices to develop her own unique style of tackling cases. "I was trained under a beast, therefore I'm a beast," says Ross on Beverly Taylor's impact.
People noticed her right away—like really noticed her. Judges, other attorneys, police officers and of course, clients in need of someone who didn't easily take no for an answer. Those people included the producers behind popular pastor, Creflo Dollar's inspirational television show, Changing Your World. A member of Dollar's church, Ross was humbled by the invitation and went on to share her story of triumph with millions. View HERE.
Going live with her testimony was freeing—it fueled her to work harder than ever. That was just the beginning. SHElaw firm was born.
"I am so grateful to God for how far he has brought me. This is all Him, I am simply the vessel He is using." —Shequel Ross
Practicing criminal defense, business and civil rights law; she worked on several criminal cases that continued to break her heart. Seeing a pattern of simple charges turning into huge, costly cases, she knew that there was a vast pool of people that needed to be educated on their rights, new laws and more.
Operating on the adrenaline of wanting to make up for the time that she had lost, she used her new and growing social media platforms to reach more people, faster, with important law information. She assembled a core team and created a blueprint on how to reach the masses.
Social campaigns like #ADayInTheLawWithSHELaw, #AskAnAttorney and live Facebook and Instagram streams hit the web and instantly went viral. Starting off with live Q&A videos on proper conduct during a police stop, the dos and don'ts of filming a traffic stop, how to avoid police misconduct, probation and most popularly, her Know Your Rights campaign that included free, printable wallet sized Miranda Rights card (download your FREE card by clicking HERE). These campaigns have brought on nods of approval, applause and smiles—and on the other side of the coin, a few vocal non-supporters—which is expected when one sets out to force positive change like Ross. She takes it all in stride and continues to push.
Overall, the outpouring of support from others has been overwhelming. According to Ross' assistant, e-mails have increased ten-fold, phone calls have created a need for a second line and walk-up consultation requests have become a "thing."
Ross has dominated the aggressive information sharing space and has garnered the attention of Atlanta locals, celebrities and national supporters. Her client roster has grown tremendously and recognition among celebrities has catapulted her name into the ears of professional rappers, football players, music producers and more.
Building momentum within the professional realms as well, she has appeared on radio shows, panels, city speaking engagements and school tours—further expanding the reach of her mission to help others. She has earned the respect of her peers, mentors, teachers, church family and most importantly she has made her parents and younger brother proud.
Always walking and speaking confidently while promoting her business, she has become affectionately known around Atlanta and by online followers as SHElaw. In the midst of her growing, unexpected celebrity status, Ross opened a second office in Atlanta's bustling Peachtree Street business district. She practices desk-side at two offices in Atlanta; located at 315 W Ponce de Leon Ave # 470, Decatur, GA 30030 and 715 Peachtree St NE, Atlanta, GA 30308.
What a difference a year makes, right? If 2017 was this good, the trajectory of 2018 must be EPIC. Put Shequel Ross on your list of "ones to watch" over the next year.
For more information on Shequel and her journey, visit: www.shelawfirm.com, follow on IG & Twitter @SHElawoffice, on Facebook: The Law Offices of Shequel Ross, LLC and on Youtube: Shequel Ross
Popular in the Community