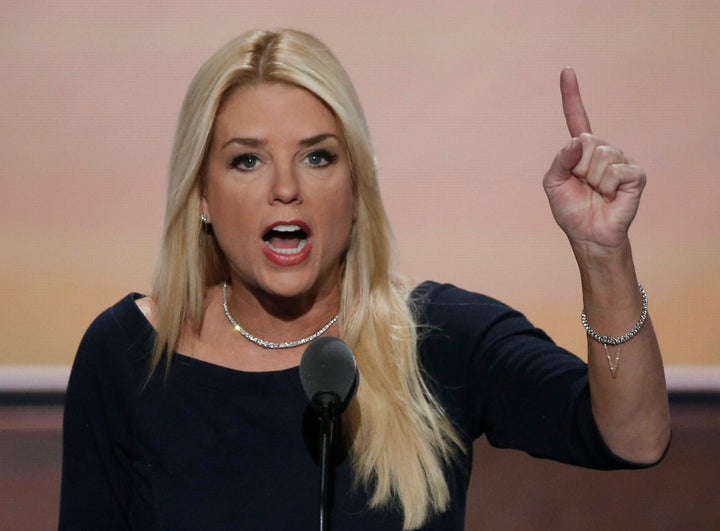 During a time of rabid partisanship, somehow the Me Too movement has managed to bring together Democrats and Republicans (at least the ones outside the White House).
On Monday, every single state attorney general ― a majority of whom are Republican ― signed a letter to congressional leaders demanding that sexual harassment victims get their day in court.
The attorneys general want Congress to end the practice of forcing sexual harassment cases into mandatory arbitration, secret private courtrooms outside the public justice system. Companies favor arbitration because it's cheaper ― victims typically don't get much money ― and even more appealing, arbitration allows corporations to keep embarrassing cases secret.
"Ending mandatory arbitration of sexual harassment claims would help to put a stop to the culture of silence that protects perpetrators at the cost of their victims," the letter says.
The veil of secrecy that often surrounds harassment claims keeps victims isolated ― unaware that someone else has already gone through a similar experience and unable to fight together, the letter notes. It serves the public interest to bring these claims out into the open.
The letter marks the first time in a decade that all state attorneys general have taken an action like this, according to a press release from Florida Attorney General Pam Bondi, a Republican who until now was best-known for a controversy over a political donation from President Donald Trump and was last on the national stage at the Republican National Convention. She is leading this effort with North Carolina Attorney General Josh Stein, a Democrat.
Stein told HuffPost that the growth of the Me Too movement has caused Republicans and Democrats to take a fresh look at the issue.
"There's been a much greater understanding about how deep-seated and widespread sex harassment is," he told HuffPost Tuesday. "The Me Too movement and all the attendant media coverage has really underscored just how grave this situation is in America's workplaces."
The idea to write to Congress, which is presently considering bipartisan legislation on the issue, came from one of his staffers, Stein said. Most state attorneys general signed on to the idea pretty quickly. He and Bondi worked together to wrangle the few who didn't immediately respond.
"There's been a much greater understanding about how deep-seated and widespread sex harassment is."
The letter managed to shock advocates who have been fighting against forced arbitration.
"This represents an important turning point," said Cliff Palefsky, an employment and civil rights lawyer in California who has been a leading advocate against the practice of forced arbitration since the late 1980s. The fact that Republicans have signed on to this letter is momentous, he said, as historically they've supported arbitration and blocked legislation on the issue.
"I hope the leaders of Congress recognize that there's a wave coming and they should step up and do the right thing," he said.
The bipartisan push is a direct outgrowth of the Me Too movement, a seemingly unending wave of credible sexual misconduct allegations against some of the most powerful political and business leaders in the country. Arbitration agreements and confidentiality clauses helped protect many of these men, perhaps most notably Hollywood producer Harvey Weinstein, who has been accused by dozens of women for behavior dating back decades.
Former Fox News host Gretchen Carlson succeeded in getting around the arbitration clause in her employment contract with Fox News when she took the extraordinary step of suing the company's former chairman, Roger Ailes, directly in court.
Getting her case out into the light in 2016 was crucial in exposing Ailes, and ultimately resulted in his ouster from the company he co-founded. The reverberations around Carlson's move also led to the ouster of Fox superstar Bill O'Reilly.
The suit turned Carlson into one of the leading proponents to end forced arbitration. In December, she helped senators from both parties introduce legislation in Congress that would end the practice in sexual harassment cases.
"Ending arbitration in these cases is the first step to give women and men the voice they deserve," Carlson told HuffPost on Tuesday. "Harassment and retaliation at work is an apolitical issue — an issue that affects us all — an issue we should all care about — for our mothers, sisters, aunts, grandmothers and most of all our children. The myths and secrecy surrounding this serious issue must stop."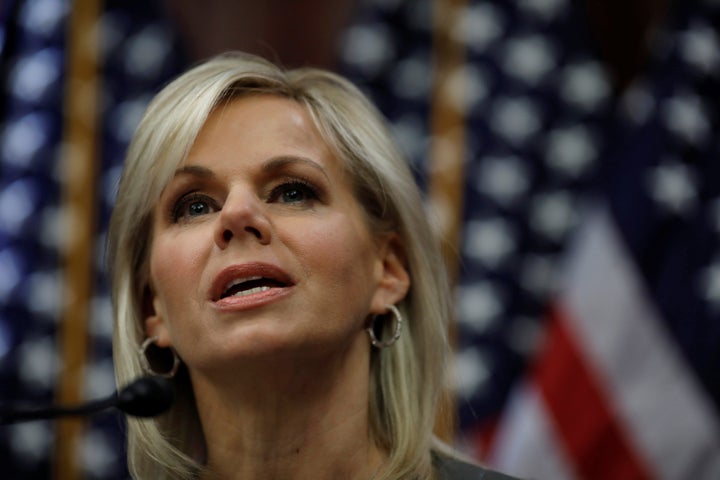 It's notable that the letter ― and legislation ― only addresses forced arbitration in sexual harassment cases. Cases involving racial discrimination, wage disputes and other employment issues would still wind up litigated in private. Even consumers are subject to mandatory arbitration if they have a dispute with a company after buying a product or using a service.
About 55 percent of private sector employees are subject to mandatory arbitration, according to a study released last year by the progressive Economic Policy Institute. That translates to 60.1 million workers, according to the data. Companies also use arbitration clauses to prevent employees from joining together in class action suits. That means if a group of female employees were all harassed by the same man, they would each have to sue the company individually. That's a huge disadvantage to such women, already far less empowered than the company they're fighting.
That's what happened to four women suing the beverage company Monster Energy over harassment and other claims. All are fighting their cases separately in arbitration ― even though two of the cases involve misconduct by the same man.
"It's unfair," said Mary Frances "Fran" Pulizzi, who sued Monster for discrimination last year. The 43-year-old, who worked in business development for the company, said it's been difficult to find a lawyer. Many have told her they can't afford to take on arbitration cases, where plaintiffs typically don't win large payouts. She's also anxious about the limited amount of time she'll have to present her case. In a public court she'd be able to submit more evidence.
"I have stacks of emails and documents that show patterns that prove what I'm saying happened, really happened," she said. "I have to comb through and find the best pieces, I guess. I hope that it's enough."
Pulizzi remembers being presented with the arbitration agreement before she was hired by the company. At the time, she didn't imagine she'd ever sue her employer.
"I wish I'd never signed it," she said.
Support HuffPost
The Stakes Have Never Been Higher
Popular in the Community