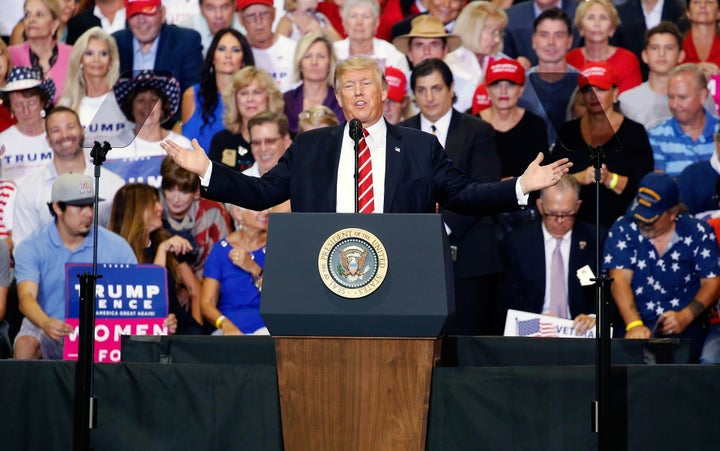 This week, in light of the violent white supremacist demonstrations in Charlottesville, Virginia, and President Donald Trump's tepid response to it, a bipartisan group of 67 former state attorneys general have reminded the nation — and the commander in chief— of this simple but powerful message.
"There are times in the life of a nation, or a president, or a state attorney general, when one is called upon to respond directly to the voice of hate," the attorneys general wrote in a statement released Monday.
Those "who seek to equivocate in times of moral crisis" should follow Baxley's example, the group added.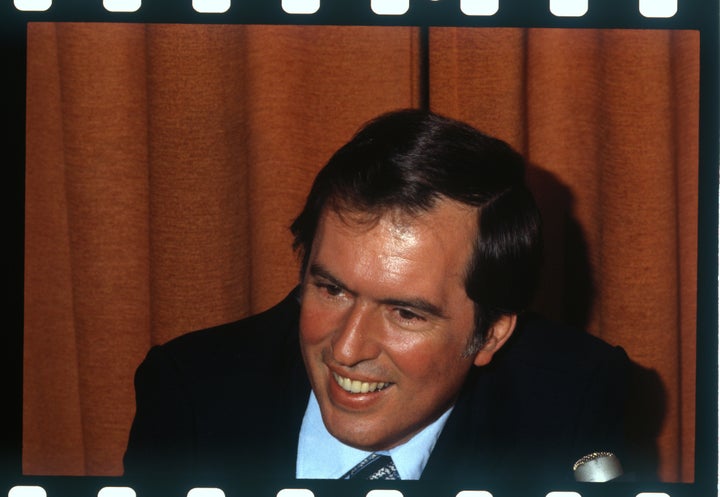 "He called me a traitor to my race and how dare I prosecute or investigate these white Christian patriots and blah, blah, blah, blah," recalled Baxley in a 2014 interview with NPR. In his letter, Fields demanded that the attorney general respond to his note.
Baxley obliged with this no-nonsense reply:
In their statement this week, the group of state attorneys general, which represented 36 states, along with Washington, D.C., Puerto Rico and Guam, cited Baxley's response as an example of how Americans should respond to bigotry and hate.
"I want everybody to see you can make decisions of moral clarity," James Tierney, a Democrat and former Maine attorney general who spearheaded the release of the statement, told The Associated Press.
The statement does not explicitly call out Trump by name, but the signatories have made it clear that the president's comments blaming "both sides" for the violence during the Charlottesville rally had been a catalyst for the statement's release.
"We wanted to respond to the events of Charlottesville and the president's inability to respond in a way that was constructive, and felt that it was necessary to respond directly to the issue that was presented, which was a demonstration of hate," said former Vermont Attorney General Jeff Amestoy (R).
On his part, Baxley, who served as Lt. Gov. of Alabama in the 1980s, said he was moved by the statement, telling The New York Times that it was "one of the most touching gestures that anybody's ever made on my behalf."
"When you look down that list, there's many fine Republicans as well as Democrats," Baxley, who is now 76 and was not involved in the statement's release, told the paper. "And that's the way it ought to be on issues like this, condemning sheer hatred."
Find the full statement, obtained by The New York Times, and complete list of signatories below. The signatories include former U.S. senator Joe Lieberman, former Michigan Gov. Jennifer Granholm and Bruce Babbitt, who served as secretary of the interior during Bill Clinton's presidency.
STATEMENT OF FORMER ATTORNEYS GENERAL

There are times in the life of a nation, or a president, or a state attorney general when one is called upon to respond directly to the voice of hate.

As former state attorneys general, we take the liberty of reminding Americans ― as we remind ourselves ― that events can call out the worst in us ― and the best.

In 1971, the twenty-nine year old attorney general of Alabama began his quest to bring to justice the perpetrators of the Birmingham church bombing which killed four little girls. It was a crime rooted in hate and his determination to prosecute the case gave rise to voices of leaders of hate. He faced political furor, lack of cooperation from federal and state government agencies and constant threats of physical violence and death. But he persisted. It took years but he obtained a conviction.

In 1976 when the Grand Dragon of the Ku Klux Klan wrote a threatening letter and demanded that Alabama attorney general Bill Baxley respond directly to his letter, he did.

We commend his response to the attention of all who seek to equivocate in times of moral crisis.

Signatories:

Robert Abrams, New York
Ronald Amemiya, Hawaii
Jeff Amestoy, Vermont
Bruce Babbitt, Arizona
Thurbert Baker, Georgia
Paul Bardacke, New Mexico
Steve Beshear, Kentucky
Bruce Botelho, Alaska
Margery Bronster, Hawaii
Charlie Brown, West Virginia
Richard Bryan, Nevada
Charles Burson, Tennessee
Bonnie Campbell, Iowa
Steve Clark, Arkansas
Walter Cohen, Pennsylvania
Robert Cooper, Tennessee
J. Joseph Curran, Jr., Maryland
Fred Cowan, Kentucky
Frankie Sue Del Papa, Nevada
Jerry Diamond, Vermont
Richard Doran, Florida
John Easton, Vermont
Rufus Edmisten, North Carolina
Drew Edmondson, Oklahoma
Tyrone Fahner, Illinois
Lee Fisher, Ohio
Karen Freeman-Wilson, Indiana
Terry Goddard, Arizona
Chris Gorman, Kentucky
Slade Gorton, Washington
Jennifer Granholm, Michigan
Scott Harshbarger, Massachusetts
Peter Harvey, New Jersey
Hubert H . Humphrey III, Minnesota
Drew Ketterer, Maine
Oliver Koppell, New York
Peg Lautenschlager, Wisconsin
Joseph Lieberman, Connecticut
Michael Lilly, Hawaii
Alicia Limtiaco, Guam
Bill Lockyer, California
David Louie, Hawaii
Robert Marks, Hawaii
Brian McKay, Nevada
Jeff Modisett, Indiana
Betty Montgomery, Ohio
Mike Moore, Mississippi
Jim Petro, Ohio
Jeffrey Pine, Rhode Island
Warren Price III, Hawaii
Hector Richard, Puerto Rico
Clarine Nardi Riddle, Connecticut
Dennis Roberts, Rhode Island
Stephen Rosenthal, Virginia
Stephen Sachs, Maryland
James Shannon, Massachusetts
Mark Shurtleff, Utah
William Sorrell, Vermont
Rbert Spagnoletti, District of Columbia
Robert Stephan, Kansas
Mary Sue Terry, Virginia
James Tierney, Maine
Anthony F. Troy, Virginia
Jim Guy Tucker, Arkansas
Paul Van Dam, Utah
Bob Wefald, North Dakota
Grant Woods, Arizona
Popular in the Community