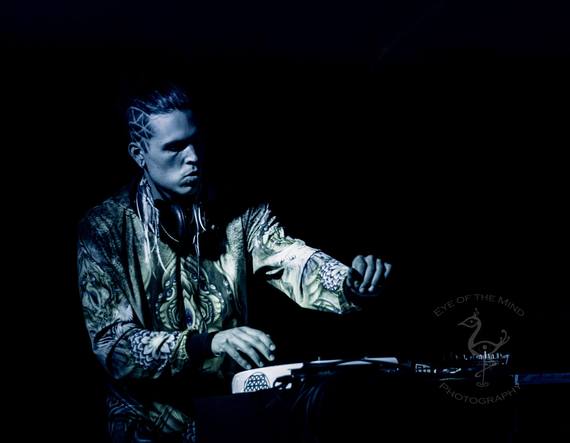 Tyler Clark, better known as Atyya, has long been enamored with the realm of sound. Skilled in drums, bass guitar, and percussion, Atyya found his way to electronic music production as many do: through instruments. Having previously released four EPs, Atyya's debut LP, Depth Perception, was finally unleashed to his fans on Tuesday, June 28th. This album contains nine original tracks as well as a preview mix that features snippets of each song on the LP delicately sewn together into a 13 minute quilt of sound.
Atyya's music has found a home in the ears and hearts of the transformational festival community and is deeply immersed within the bass music culture. His one-of-a-kind style boasts dynamic beats paired with crisp sounds that morph and grow like living organisms. Depth Perception baths your mind in dripping, aural fractals that eerily echo and pop leaving behind a sensation reminiscent of a wistful memory. Utilizing a vast sonic palette, Atyya has created a multi-dimensional sound that is both worldly and psychedelic.
While mostly all instrumental, Atyya does use vocals, though very sparingly and with purpose. The tracks that do possess human (and sometimes even bird) voices resonate like ripples through your veins as he integrates hauntingly gossamer female vocals into tracks such as "Colors" and "Drippin." From the steady hum of cicadas to tummy-tickling bass, Atyya also masterfully and seamlessly blends the organic with the inorganic, as the sounds of nature are a prominent motif throughout the album. Hypnotic, emotive, and even tribal at times, Depth Perception is an example of the otherworldly force that electronic music can possess.
Calling all HuffPost superfans!
Sign up for membership to become a founding member and help shape HuffPost's next chapter