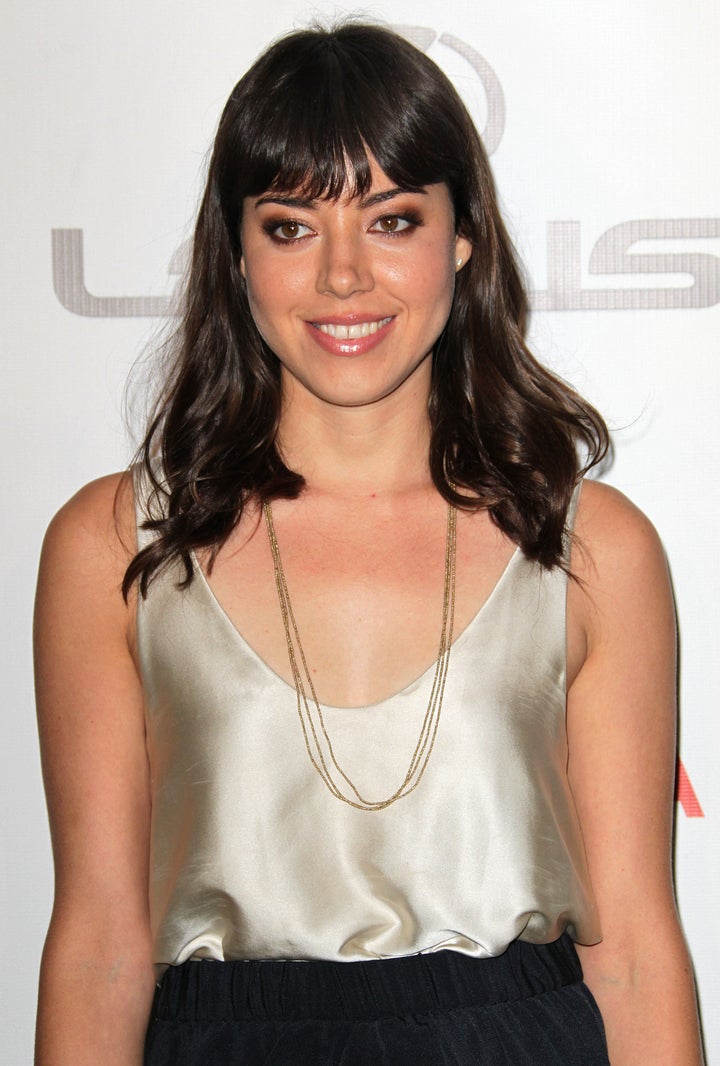 Before she was disgruntled intern turned Ron Swanson's assistant, April Ludgate, on NBC's "Parks and Recreation," Aubrey Plaza, 26, was an NYU student who joined the venerable ranks of the Upright Citizens Brigade. Since then, the Delaware native has won fans over with her dead-pan comedy, lovable scowl and overuse of phrase "yeah." She stopped to chat with City's Best about the best bathrooms in the city and her new film "The Hand Job."
So, you signed on to be in "The Hand Job" with a pretty all-star cast. Does the title imply what we think it does?The title definitely sparked some questions. (Laughs) It's a teen comedy with me and Bill Hader, Alia Shawkat, Donald Glover, Andy Samberg and lot of awesome people, and it's about a girl who, in the summer before she heads to college, gets a job at a community pool and decides she needs to get more sexual experience before college, so she takes that on like any straight-A student would and divulges into the matter in a very studious way. It was written by Bill Hader's wife, Maggie Carey, who will also direct, and is based on her own personal experience around that age.
What was Tisch like?NYU doesn't really have a campus, so you're thrown into reality right away, but that's what I wanted. I wasn't interested in frat parties or going to the quad, I was really motivated to start my career.
What did you do at night?I was doing a double shift with school and then comedy at night, but the bar I used to frequent was [Peter] McManus on 7th Avenue [and West 19th]. It's a total dive, but it's fun and always full of comedians post-show. I would go hang out a lot with comedy people and weirdos -- which is my crowd.
Your character on "Parks and Recreation" is in quite a romantic relationship right now. What's been great for you about dating in the city?I really liked dating in New York because you had to walk everywhere and you had to get to know each other on the walk, not just sitting in a restaurant. Also, New York is awesome because you can always go find something weird.
Because you like to see how they react?Yeah. I always like doing something really strange, like a weird experimental Russian puppet show. You end up much better that way than going to see a blockbuster movie.
What's the last great meal you had in New York?Momofuku is the best. That place is amazing. And I actually went to Little Italy to La Mela, and it was awesome. You don't have to order anything, they just bring you big family-style Italian food.
Now what's going on with your Twitter account? We see you're on a serious hiatus.I'm really bad at keeping up with things, and Twitter, to me, will still be there when I want it to be. I wait for special times to tweet -- it keeps people guessing.
One of your last tweets was about a cool app your friends invented that ranks the bathrooms in New York. Who gets your vote for the best?If you're downtown, the bathroom at The Bowery is pretty awesome.
Related
Popular in the Community