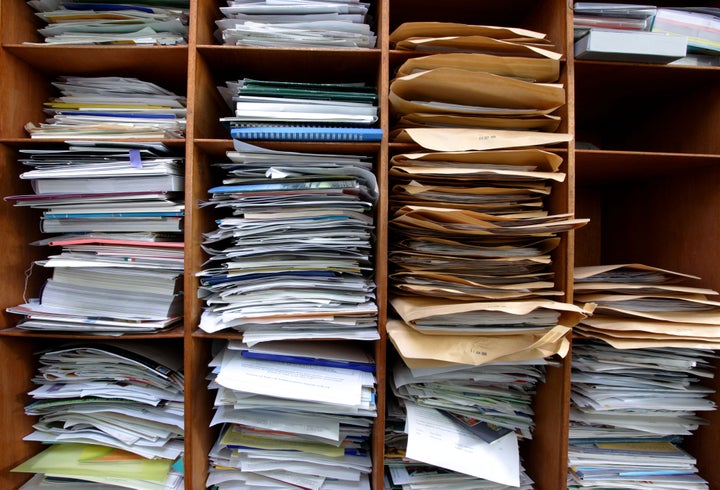 Land records across the country have been polluted, diluted, laundered and rendered useless by MERS (the Mortgage Electronic Registration System), and Landtegrity.com has posted a petition demanding answers from the White House. The site is here and the petition can be found here.
One of the paragraphs from the petition reads:
Our Counties are being robbed of billions of dollars in recordation fees through unrecorded MERS assignments and we the people demand that they be paid. From the first MERS loan to the very last one. These are fees that pay for our policemen, our firemen and our roads and schools and you let the banks plunder it through slight of hand. We demand that these recordation fees NOT be paid with 1 dollar out of the US treasury but rather by the banks who premeditated and perpetrated this illegal MERS sponsored tax evasion and fraudulent foreclosure scheme.
MERS was purportedly and partially the brain child of Angelo Mozilo of Countrywide and is essentially a scheme that allows banks and servicers to evade fees normally associated with registering mortgages at local county registries of deeds.
For those of you wondering why so many localities are broke, here's one small factor in the revenue drain. Counties typically charge a small fee for mortgage registration, roughly $30. But with MERS, ... you don't need to pay the fee every time there's an ownership transfer. Multiply that by 67 million mortgages and you're talking about billions in lost fees for local governments (some estimates place the total at about $200 billion).
In short, MERS enabled the industry to throw mortgages around in their chimp-like poop-flinging frenzy without keeping any kind of paperwork or paying any fees. This has left the sanctity of the land records in every registry of deeds a veritable shambles.
"This isn't just affecting homeowners in foreclosure," says Jeff Greenberg the founder of Landtegrity, "MERS has polluted the majority of the land records in this country. Everyone should be concerned, especially people who are paying their mortgage and expect to own their home some day."
Greenberg's efforts have received the attention of county registers around the country and of comedian and social activist Lee Camp who recorded this comprehensive and cogent video rant about MERS.
Katie Hannah, a researcher with Landtegrity.com, found that there are more than 200 county registrars involved in class action lawsuits against MERS.
Some notable registrars have already signed the petition and left their comments on the site. Southern Essex County, Mass., Register of Deeds John O'Brien estimates the loss of revenue to the Commonwealth of Massachusetts could be as high as $200 million, and to the nation, possibly in the billions. A couple of years ago, O'Brien audited the records in his own registry and discovered that 75 percent of the assignments in the registry are fraudulent.
My registry is a crime scene as evidenced by this forensic examination. This evidence has made it clear to me that the only way we can ever determine the total economic loss and the amount damage done to the taxpayers is by conducting a full forensic audit of all registry of deeds in Massachusetts. I suspect that at the end of the day we are going to find that the taxpayers have been bilked in this state alone of over 400 million dollars not including the accrued interest plus costs and penalties.
Here's what O'Brien's office had to say when he signed the petition:
I offer my full support to this effort and will continue to expose fraud in my registry of deeds and will continue working with people like Jeff Greenberg and Richard Zombeck. Our country was founded on protecting its citizens' property rights.

The Big National Banks are taking this away with the help of settlements for pennies on the dollar by leaders we entrust to protect all of us.

Mr. President you have the authority to do the right thing and protect the integrity of the land recordation system and stand up for homeowners all across the country and to hold these people accountable. If you do not lead on this crisis then MERS and its shareholder banks will continue to break the law and will do so with impunity.
Nancy Becker, the registrar in Montgomery County, Penn., who also signed the petition, is currently involved in a lawsuit with MERS to recoup lost fees and has a bill (PA HB 942) before the state legislature requiring that any and all fees be paid to the registry anytime a mortgage is transferred between parties or entities.
"Every recorder I've spoken with has experienced this," Becker said, referring to the abuses of land records, "It's not exclusive to Montgomery County. They [MERS] have treated us equally."
Another notable rogue activist registry of deeds and author of On Point, Jeff Thigpen, of Guilford County, N.C., made the following statement when he signed the petition:
Register of Deeds offices are foundational to our democracy and the rule of law. For hundreds of years these local institutions have helped us establish who owns what and that people are who they say they are. When those two simple concepts are established we gain clarity, transparency, certainty in land transactions. But most importantly, we give lifeblood to commerce and continually secure our common interests in public notice in a free and open society. We must not compromise those values and work together to restore our public land records.
Elected officials who care about their jobs, constituents, and duties are unfortunately a rare breed in today's politics, but there are a few who stand up to corporate bullies and voice their outrage. At times it can feel like screaming in a vacuum. These voices need your support.
The White House announced that any petition gathering 100,000 signatures will merit a response from the administration. They had initially set the bar at thirty thousand, but when they saw that frivolous requests could meet those requirements they upped the ante and put a time limit on it as well.
Some might see this is an exercise in futility. Even frivolous and a waste of time. After all, the administration hasn't addressed the foreclosure and land record issue in the last five years, why start now?
That was my question as well, but while it's entirely clear that no one in Washington has any intention of rectifying, much less addressing the issue of millions of land records diluted and titles clouded, homeowners at least deserve an answer as to why.
In Switzerland, the law says that any issue can be put to a referendum if it attains 100,000 signatures. Here in America, it gets you a response from the White House if you can do it in 30 days.
So, here's the deal: pass this around, put it on your site, ask your Facebook friends to sign it. Send it to your registry of deeds, your grandmother, your neighbors, and anyone else you think may be affected by this, which is basically everyone with a roof over their head.
Related
Popular in the Community