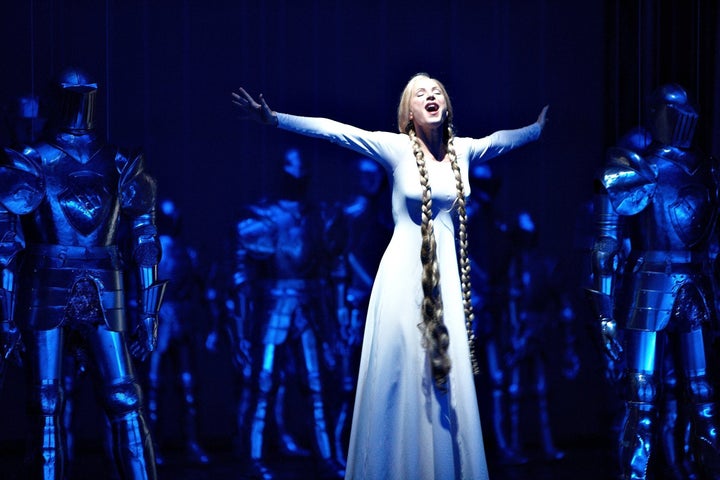 Today, a slightly lighter follow-up to last week's post. We're halfway through our 8-city audition tour, and both posts feature answers that the singers in our waiting rooms submitted via anonymous surveys. Enjoy.
Do you have any particular audition season strategies or unusual routines?
Making animal noises at passing subways... Using organic natural bio throat spray
Yoga and my Neti Pot... Google-searching the audition facility so I'll have a picture of what the setup looks like... Listening to "Diva" by Beyoncé, throw on some heels and red lipstick (It's like war paint.)... Deep breathing and visualization techniques... Wearing my boots. They are nice enough to wear with a suit, and they give me a little swagger, which always helps.... My travel humidifier, Neti Pot, zinc and 1 mg of Vitamin C every hour.... Always eating an apple
What is the strangest part of the audition process?
Pre-audition water burps.
What is the worst part of the audition process?
Having to be emotionally naked in front of complete strangers... The logistics. Cabs, subways, hotels, money...... Waiting. And if you're unlucky, you have people trying to psych you out while you wait......When the people on the panel talk so loudly that you can hear them over your singing.... Being surrounded by a bunch of paranoid singers.
What is the best part of the audition process?
Just after the pianist starts to play, when I finally get the chance to do what I am good at.... Catching up with friends on the road.

Any advice or words of wisdom for first time auditioners?
Don't leave your self, your personality, your essence outside the audition door.... Treat every audition as a performance.... You should feel like the host of an audition party, not just an attendee.... Remember that panel wants you to do well.... Don't try to read the minds of the panel (an utterly impossible task)... Always wear pantyhose... Remember that you have something to offer, and don't worry about what they think of you... Always pack your audition clothes and sheet music in your carry-on luggage... The less paranoia, the better... Don't take yourself too seriously. This is art, not rocket surgery.
Perfect. My personal motto ("It's only opera") now to be replaced by that last piece of advice. It's not rocket science, and it's not brain surgery. It's not even rocket surgery.
Related
Popular in the Community