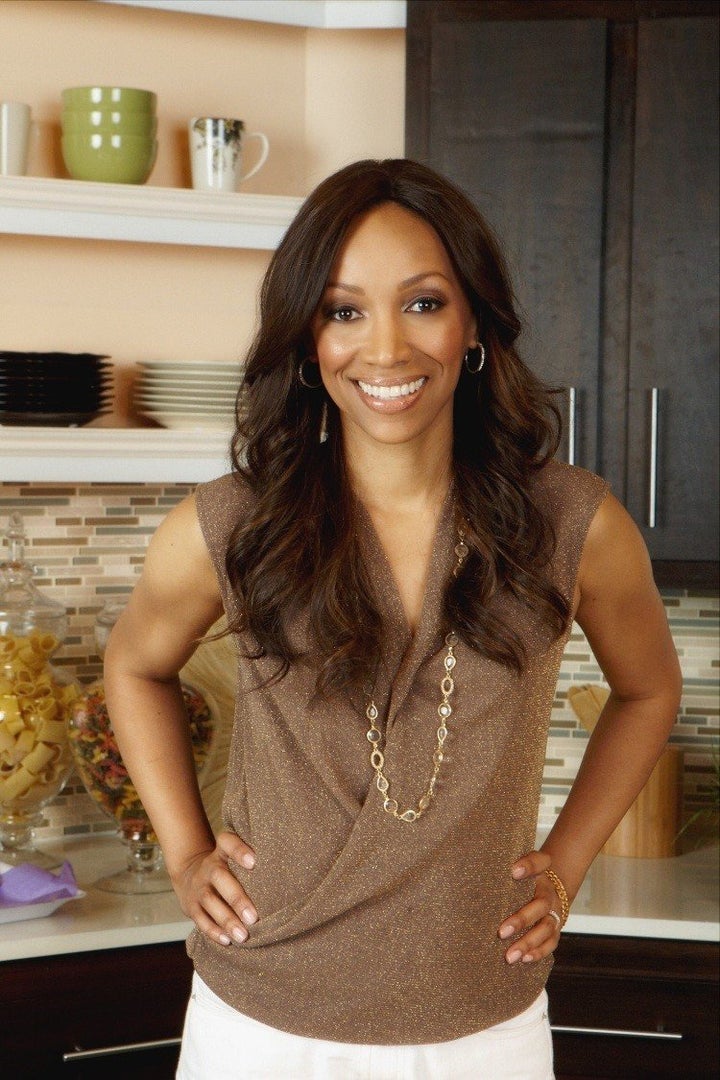 It's not everyday you find a Lifetime TV show host who enjoys NASCAR and basketball, who conducts broadcasting seminars and has a line of maternity tees. But, Audra Lowe has managed to seamlessly combine all five pastimes, proving not to be the conventional African-American woman on television today.
"I'm trying to break stereotypes as far as women are concerned in this industry; not all of us are knocking each other upside the head and kicking each other down," says the UC Santa Barbara and UCLA graduate. "I look at [hosting] as a blessing. It's not easy but it's fun."
Five years ago, Lowe became the host of the nationally syndicated lifestyle program, "The Better Show," and has been instrumental in growing the show's market size from 12 to over 140 cities. Prior to joining the show, owned by Meredith Corporation, Lowe was a host of the entertainment show, "FoxNOW", and throughout her 23 years of experience, she's managed to interview a slew of politicians and celebrities including former President Bill Clinton, the Kardashian's and Seal.
These days the Los Angeles native finds joy in giving back, and has found more than one way to do it. While pregnant with her now 2-year-old daughter, Lowe created Lowe Blow Tees, a t-shirt line with sayings pregnant women think, but hardly ever say.
"Lowe Blow Tees started honestly as a joke. When I was pregnant the weirdest most awkward and disrespectful comments would come out of people's mouths. I put these phrases [on the shirts] to let women say what they just don't have the lung capacity to say themselves." Popular phrases include "Can I PLEASE give birth before you ask if I'd like another?'"; "Go ahead. But I get to rub yours first;" and "Heard it all...no unsolicited advice needed at the moment. NONE.'
The self-proclaimed "sports-a-holic" who enjoys cheering for the Lakers and races cars at racetracks in northern Connecticut, can also be found helping hundreds of aspiring journalists, athletes, musicians and financial executives embark on a television career through teaching seminars.
"I didn't have a lot of encouragement going into this business. Even once you're in the business it's very tough to find people who will support you with your goals," says Lowe, who recently became the host of The Broadway Chanel, a media company that produces and distributes video and television programming for Broadway, Off-Broadway, and Broadway on Tour.
"I never want anybody else to feel [alone], when they're trying to get into this business or while they're in it," Lowe says.
Lowe is scheduled to conduct weekend workshops in Atlanta, Los Angeles, Denver and a few other cities across the U.S., where attendees will experience mock on-camera exercises, and receive feedback on their potential. Additionally, she plans to offer scholarships to students who can't afford her seminars.
"Honestly, I don't feel like I'm here just for myself. I feel like I am here for a different reason," she says. "I'm still trying to figure out exactly what that is, but I know it's mainly to uplift."
BEFORE YOU GO
PHOTO GALLERY
10 Things To Do, See And Eat In NYC This Fall