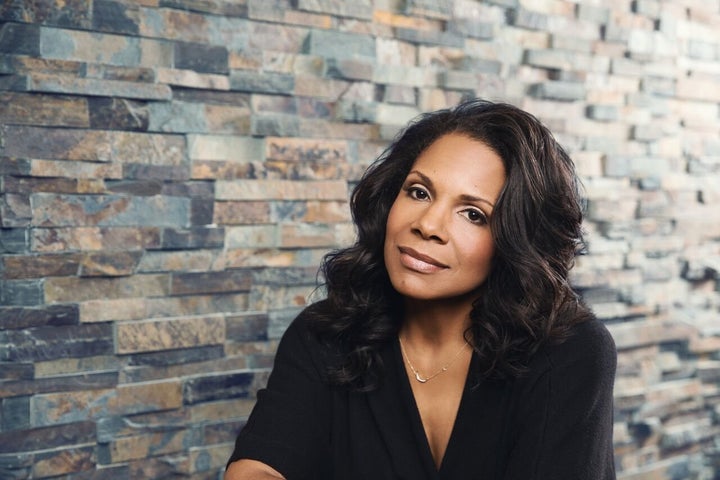 With six Tony Awards to her credit, Audra McDonald may be Broadway's most decorated singer and actress, but she relishes the chance to go off script too. 
The "Porgy and Bess" and "Lady Day at Emerson's Bar and Grill" star returns to the New York stage Nov. 12 as the inaugural performer of a new concert series, "Broadway @ the Town Hall." Hosted by musician, actor and theater savant Seth Rudetsky, the show will be a mix of spontaneous musical performances and behind-the-scenes dish recalling McDonald's triumphs on stages around the world. 
It has been another banner year for McDonald, who released her album "Sing Happy," joined the cast of CBS's "The Good Fight" as a series regular and dropped by "RuPaul's Drag Race" as a guest judge. She has become increasingly vocal offstage, speaking out against racism, homophobia and other global issues through her work and on Twitter. 
McDonald took time out from her "Good Fight" shooting schedule to speak to HuffPost about her upcoming show, her love of "Drag Race" and why she feels it's important to stay politically active after the midterm elections.  
Congratulations on your return to the New York concert stage. What can fans expect from your performance?
It's different than a typical concert, because it's hosted by Seth Rudetsky. It's basically an opportunity to get out onstage with him. You sing songs, and then he interviews you, and you sit and talk about your life. You're never quite sure what he's going to ask you, and you're never quite sure what you're going to sing. He has lists of stuff, and he just decides when and where and what. It keeps you on your toes, but because it's Seth, you end up having a great time. I love the spontaneity of it.
So many performers have a deep relationship with Seth. What do you enjoy most about working with him?
Seth and I have an almost 30-year argument about when we met. I think it was the summer of 1989. He says it was the summer of '90. We've known each other for decades and came up in the business together. I married [actor Will Swenson] about two weeks before Seth married [actor-playwright James Wesley]. We both have kids the same age. He's just been a friend for decades that I trust implicitly and I feel safe with onstage.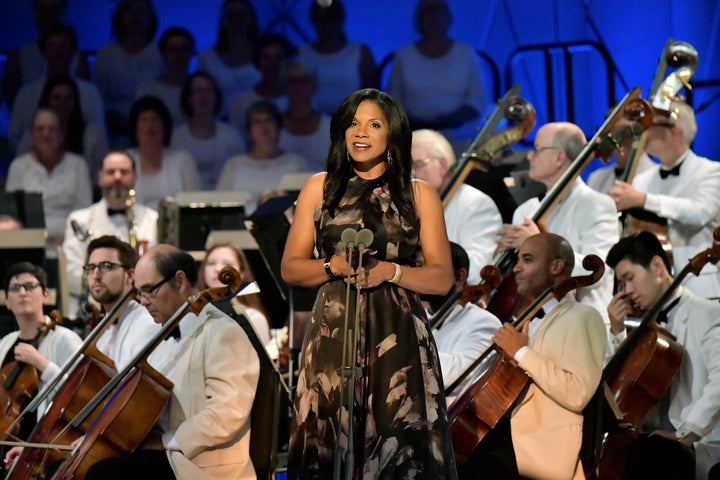 You've been very outspoken politically, as evidenced by your Twitter feed. How are you feeling about the state of the world, post-midterms?
A friend of mine posted on Facebook, "I feel like I can breathe a little bit better today," and that's how I feel, too. We all understand we're in bumpy times now and there are bumpy times ahead. We have to stay awake, vigilant and active in our democracy so that it can continue to be a democracy. Nobody can fall asleep at the wheel right now. I stay active [because] I've got children I want to raise the right way and in a country that I believe in and that believes in them as well. Even if things end up going south, I don't want my children ever saying, "Mom never stood up for anything."
Like [singer-actress] Laura Benanti, who put the project together, I felt so helpless. I thought, "What can I do, short of going there and temporarily adopting all these children until I can find their parents and their families?" I was just devastated by what was happening — seeing these children being ripped away from their parents, who were fleeing abject poverty and violence for a better life. Thinking of those children who were kidnapped [and] mistreated … it just ripped me apart. This was a way to channel some of that energy and hopefully bring some sort of comfort and support. Kudos to Laura for putting that whole thing together.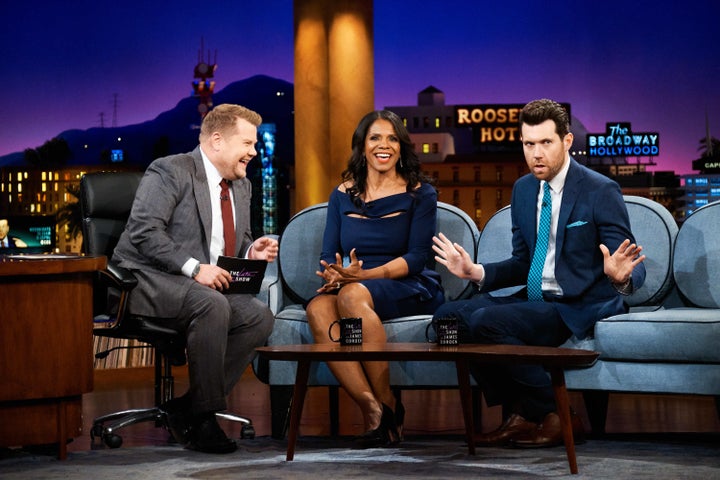 I think the art of drag is exactly that — an art. You need such talent to do drag, and you have to be multitalented. Most of the time, they're creating their own costumes, they're writing their own material, they can sing, they can dance, they have to be comedic. It's a true art form that I could never do in a million years, so I respect it deeply. To be able to be a part of promoting that art form and putting in my two cents about what I thought about it — which I felt completely unqualified to do — it was something I just had to do.
Also, I love RuPaul. I've known Mama Ru for many years. The night I won my Tony for playing Billie Holiday [in "Lady Day at Emerson's Bar and Grill" in 2014], he was backstage. He just looked at me and bowed — this beautifully dramatic, curtsy-style bow, which was so sweet. It was wild. I just love him, so when they asked, of course I wanted to do it.
Is there one artistic realm you're dying to have a crack at?
Not really. It's more about finding projects that continue to stretch me as an artist, an actress and as a singer. I don't see myself going out and trying to have a modern dance career at this point! [Laughs.]
What song best represents your state of mind at the moment?
The black national anthem, "Lift Every Voice and Sing." It's about making sure everyone stays awake and vocal about what they need and where we are right now in the world.
This interview has been edited for clarity and length.
Calling all HuffPost superfans!
Sign up for membership to become a founding member and help shape HuffPost's next chapter
BEFORE YOU GO