Audree Kopp noticed a growing bump on her wrist when she was moving into a new home three weeks ago.
"It just kept getting bigger and redder and worse," Kopp told WLKY.com.
Kopp's family doctor gave her antibiotics, but the bump continued to grow. She decided to go to the emergency room.
Dr. Amit Gupta, who treated Kopp, said she had a large abscess on the back of her wrist.
The culprit? A glittery hair tie that Kopp kept wrapped around her wrist in case of fashion emergencies.
Gupta said bacteria in the glittery hair tie got under Kopp's skin and into her pores and hair follicles, where it caused a serious infection.
So can fitness trackers, according to toxicologist Dr. Alfred Aleguas. He said problems like Kopp's usually have a simple solution: hygiene.
Kopp said she's learned that lesson and has sworn off hair ties on her wrist entirely.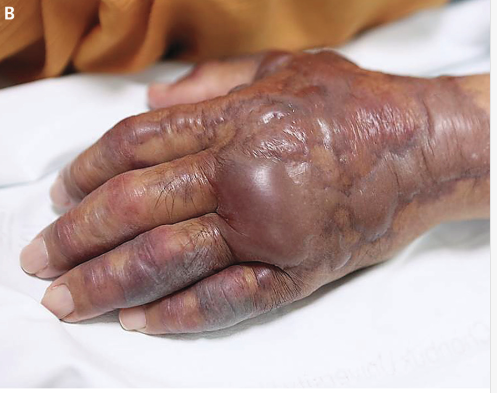 Wild X-Rays And Medical Photos