Without a doubt, both Katharine Hepburn and Audrey Hepburn have influenced my way of dress. But it's Audrey's joie de vivre that has had the most impact on my style. Before the capri pants, ballet flats and fitted turtlenecks there was Audrey's infectious smile and heart of gold. She once said, "I was born with an enormous need for affection, and a terrible need to give it." The actress, with Oscars, Tonys and many other awards under her belt, was a devoted humanitarian and traveled the world for UNICEF, all while looking incredible poised and polished. In short, a true lady.
Although Katharine's borrowed-from-the-boys aesthetic has influenced some of my recent style icons including Renée Zellweger and Elizabeth Olsen, it's Audrey's balance of masculine and feminine has had much more of an impact in terms of style. Even Manolo Blahnik, the legendary shoe designer agrees, "The imprint of Miss [Audrey] Hepburn is absolutely, totally present. Like it or not, she will be the most important look of the twentieth century." Sure, Katharine's signature wide-leg trousers paved the way for Stella McCartney, Celine and Hermes, but it's Audrey's iconic embellished gown from "Breakfast at Tiffany's" that defined the LBD. And who could forget her all-black "Funny Face" ensemble? The mock turtleneck paired with cropped trousers and loafers showed off her playful and girly personality, while still being refined.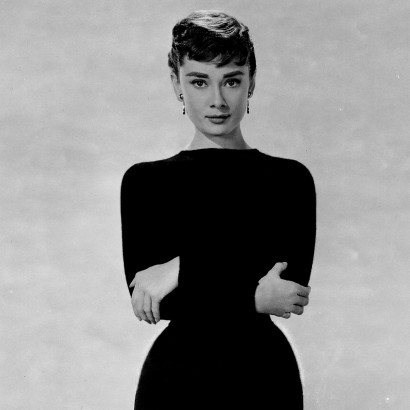 Photo: Getty
And although her wardrobe of Givenchy and Ferragamo is what dreams are made of, it's Audrey's approach to beauty that continues to inspire me. I've already written at length about her eyebrows (they're my idea of perfection) but her hair -- playful bangs that were anything but juvenile -- along with her wide, doe-like eyes shaped my idea of beauty from a young age.
Because of Audrey, I realized that natural beauty and simple dressing is far lovelier than any on-trend fad. In short, I've learned to stay true to myself and my style.