When you mix the imagination behind "Eternal Sunshine of the Spotless Mind" and "The Science of Sleep" with the beloved French actress Audrey Tautou, best known for "Amélie," you get something magical. "Mood Indigo," a new film directed by Gondry, brings the two together for a story told through a variety of stunning, surreal sequences. An adaptation of Boris Vian's 1947 French novel "Froth on the Daydream," the film traces the love story of Colin (Romain Duris) and Chloé (Tautou) as she develops a sickness that can only be treated by surrounding her with flowers.
"Mood Indigo" (original title: "L'ecume des jours") marks the fourth time Tautou and Duris have worked together (following "L'Auberge Espagnole," "Russian Dolls" and "Chinese Puzzle"). From France via telephone, Tautou spoke to HuffPost Entertainment about "Mood Indigo," which she described as a "very unconventional and unique experience."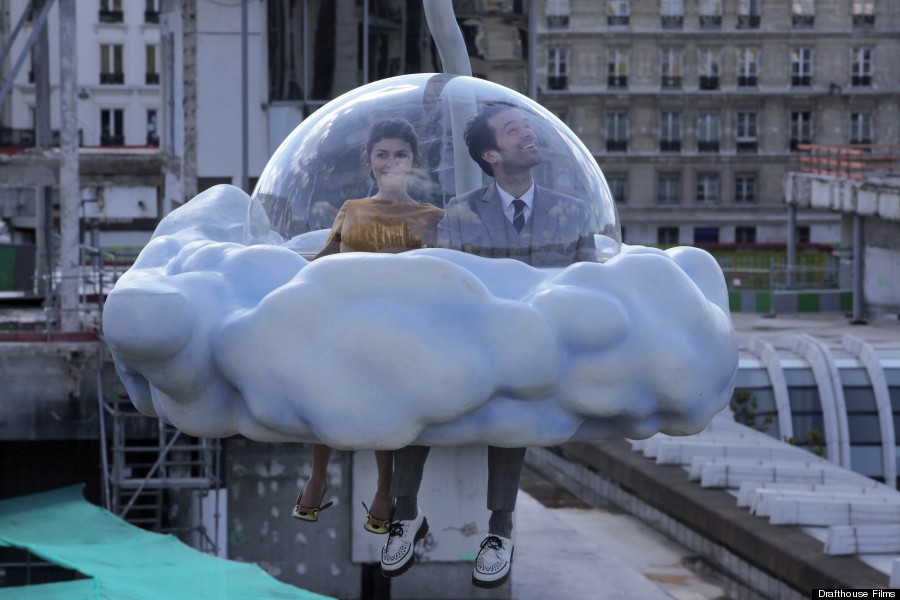 The flying cloud scene is real, and scary.
No surprise, "Mood Indigo" is replete with Gondry's signature style. In one scene that Tautou recalls particularly well, she floats over Paris in a plastic cloud with Duris. "We were really in the sky and there was only a cable," Tautou said. "What you see is exactly where we were." Although she loved doing it, she admitted with a laugh, "It was very scary."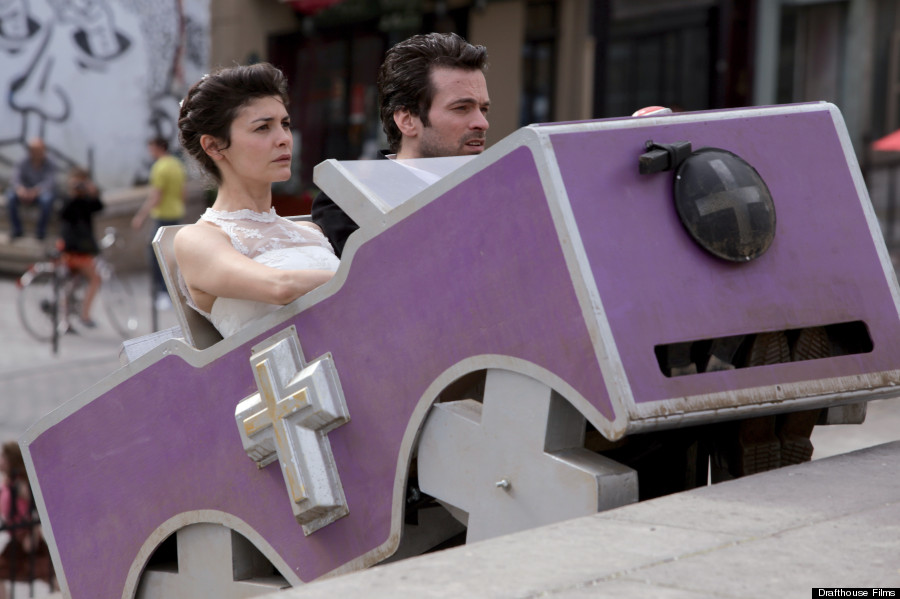 The stop-motion car sequence took two hours to shoot.
Gondry is also known for his use of stop-motion, which makes a memorable appearance in the film. Before Chloé and Colin get married, the two race their friends to the alter in tiny toy cars. Tautou explained that the cars would only be moved five centimeters at a time for each photograph to be taken. "It took us at least two hours to do this little thing," Tautou said. She added: "This kind of experience happens only once in a life."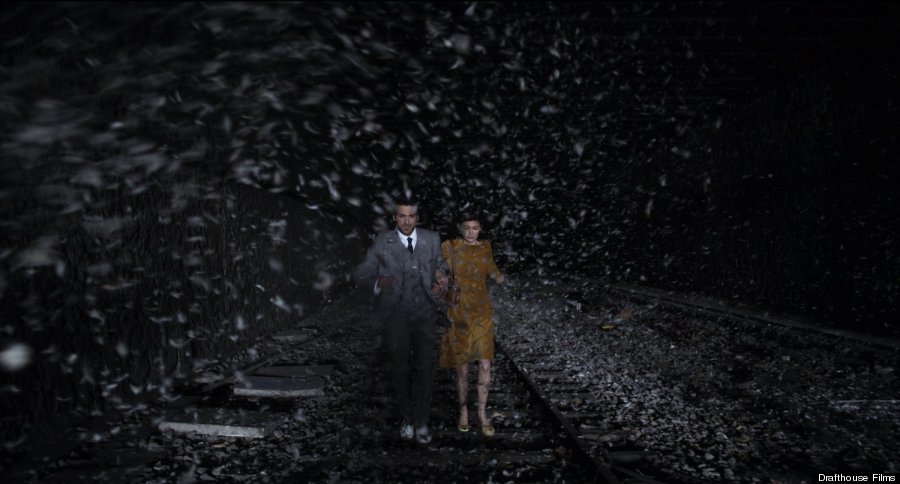 Watching the movie was like "being in a fairy tale."
The actress described Gondry's work as a "film of ideas and of creativity," saying that the universe he creates in "Mood Indigo" is "so poetic ... nothing is forbidden." Tautou said watching the completed film with all of the special effects was like being "children in a fairy tale." "This freedom of creativity and imagination is so powerful in cinema that for me as an audience is so refreshing," she said. "To watch a movie you haven't seen 100 times before, I really like that."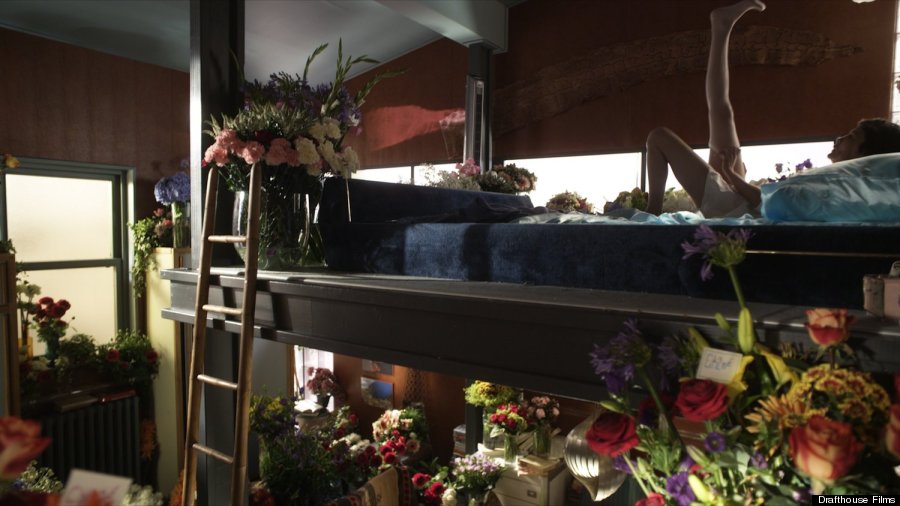 Chloé's illness is a metaphor for love and relationships.
In the film, Chloé falls ill after a flower begins to grow in her lungs. The only remedy is to surround herself with multitudes of fresh flowers. Asked how many flowers were on set, Tautou gasped: "Oh, I don't know. 200, I think?" She also said that for her, Chloé's disease is less of a metaphor for cancer and more of one about a relationship. "Maybe a metaphor that love can be that pure and something can grow inside and ruin this love and you have no power to stop it," she said. "I think it's a bit more than a medical metaphor."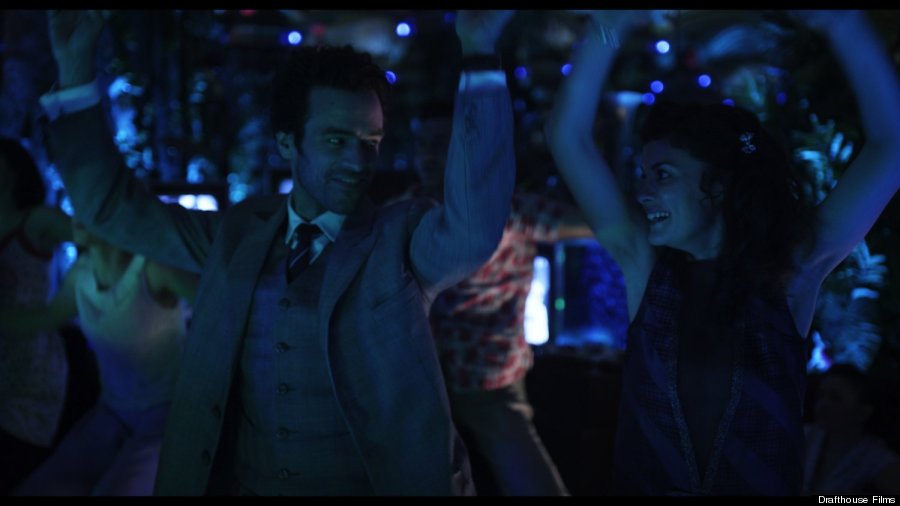 Michel Gondry and Jean-Pierre Jeunet work very differently.
Tautou's iconic role in Jean-Pierre Jeunet's "Amélie" made her a household name, and she also starred in his romantic drama "A Very Long Engagement." Asked how working with Gondry compares to Jeunet, who is also known for his fanciful and vibrant style, Tautou said that the two are complete opposites. "That's very funny because their style comes from the same family, has the same nature, but the result has a different costume," she said. "Michel with the mess and the improvisation and the accidents, and Jean-Pierre Jeunet likes to have the precise picture he had in his head. He's very perfectionist."
"Mood Indigo" opens July 18.
REAL LIFE. REAL NEWS. REAL VOICES.
Help us tell more of the stories that matter from voices that too often remain unheard.