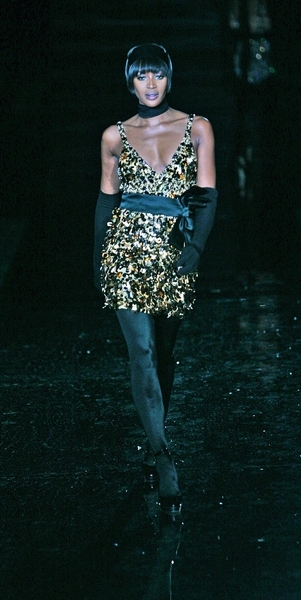 What will we remember as the fashion epitome of this decade? The '90s was about grunge and minimalism (hello Kate Moss!); the '80s encompassed over-the-top opulence (shoulder pads, power suits, big gems and even bigger hair); the '70s was an era of disco, free love and bell-bottoms; the '60s was a transitional decade from conservative family values to hippie fever; '50s fashion epitomized the good times of suburban life and a wealthy post-war America; the '40s introduced womenswear to menswear (since they were now in the work force); 1930s fashion was reeling from the Great Depression and was neutral and unadorned; the '20s were roaring with shorter hemlines and looser silhouettes. So that's the past century of fashion in a nutshell: what will the first ten years of the 2000s be remembered for?
- Celebrity Style: Thanks to the Internet, we can virtually stalk actors, athletes, reality stars and anyone else who gets in the way of a paparazzo's lens. And fashion companies have taken full advantage -- gifting stars with their goods, hoping they'll wear them, get photographed and the media will publicize the looks. Big designers woo celebrity stylists with trips and presents before award show season, hoping to get their gowns on a nominee. And readers and shoppers love to know what their favorite celebrities are wearing, so as long as the appetite continues, so will the obsession with star style, well past 12/31/09.

- First Lady Fashion: For the first time since Jackie Kennedy, women actually looked at the First Lady as a style icon and someone to emulate - Michelle Obama left the stodgy suits out of her White House wardrobe and instead opted for pieces from chain stores (most notably J. Crew).
-Denim: No, jeans weren't new, but the styles, silhouettes and details were. The skinny jean took hold like no other -- first, they were tucked into boots, then worn with ballet flats and then they transformed into denim leggings ("jeggings"). Tattered/grommetted/whiskered styles had a moment at the beginning of the decade, then it turned to cleaner styles and stylish jeans for moms, and then tattered re-emerged with the boyfriend jean. By the end of 2009, it's clear that any style of jean goes.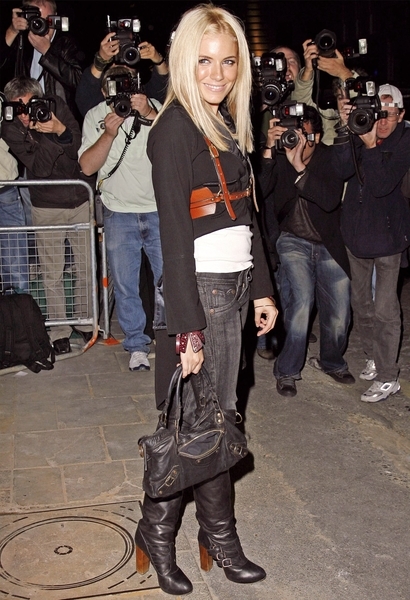 Those are just three morsels in a jar full of style moments. What are other notable fashion moments from the first decade of this century that you think people will talk about in 30 years? What will our kids and grandkids wear as Halloween costumes from these 10 years? Or will we go unnoticed, much like the '30s, when the economy was at the forefront of our minds and not our style?