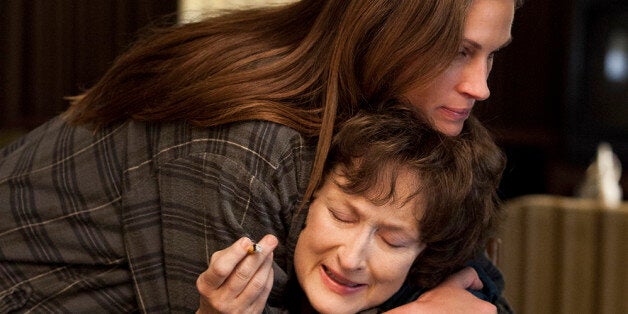 The following piece contains spoilers about the end of "August: Osage County."
Some background: "August: Osage County," the play written by Tracy Letts, concludes on a bleak note, with Violet Weston (Meryl Streep), the story's chief antagonist and matriarch of the Weston clan, left all alone by her daughters after a tumultuous visit. The film version, also written by Letts, ends in a similar fashion, before adding an additional scene that features Barbara (played by Julia Roberts), Violet's eldest daughter.
"The dark, near-chiaroscuro setting of the Weston family home is gone, and we get a minute and a half of the honey-dappled plains and Roberts looking happy," wrote Vulture's Kyle Buchanan after the film's September debut. "Score that last bit with an upbeat pop song and it could have come from a romantic comedy Julia Roberts had made in her prime."
Following the Toronto premiere, Wells told the Los Angeles Times that the extra scene was added after test audiences "rebelled in the theater […] terrified about what happened to Barbara." At that time, the 57-year-old director said he wasn't sure which ending would accompany the film into theaters. As it turns out, however, the finale has remained intact.
"There's been way too much made out of that ending. It has always ended the way it has ended," Letts told HuffPost Entertainment during a discussion in November. "'August: Osage County' ends with the daughters leaving and the mother alone in the house with the housekeeper. That's how it has always ended, that's how it will always end. What you choose to show at the ending -- when the credits start, what the music is -- those are the questions we were dealing with. A lot was made out of that."
Letts, who won his Pulitzer Prize for "August: Osage County" in 2008, said he was surprised so much of the initial coverage focused on his small addendum.
"I didn't get it," Letts said. "It was as if they misinterpreted what John and I were saying. Or perhaps we misspoke, to make it seem as if there was an argument going on about somebody trying to change the ending of the film. That wasn't the case. It was all about fiddling with the knobs."
Wells agreed, noting that their intention was to keep the tone of "August: Osage County" consistent between stage and screen.
"It's not a happy ending, and it's not going to play like that," Wells said of how the film stands in its current form. "People who had seen the play and had remembered just how dark the very end of the play was, I think they were thinking that it was really different and questioning whether it should end that way. I was always very pleased with it."
When it was mentioned to Wells that the subtext of the ending -- that Violet is left behind by her entire family -- is still unpleasant, despite the scene with Roberts, the director nodded with enthusiasm.
"It's dark!" he said. "There's no fireworks going off and everyone gets back together again."
"August: Osage County" is out now in limited release. The film opens nationwide on Jan. 10.
Before You Go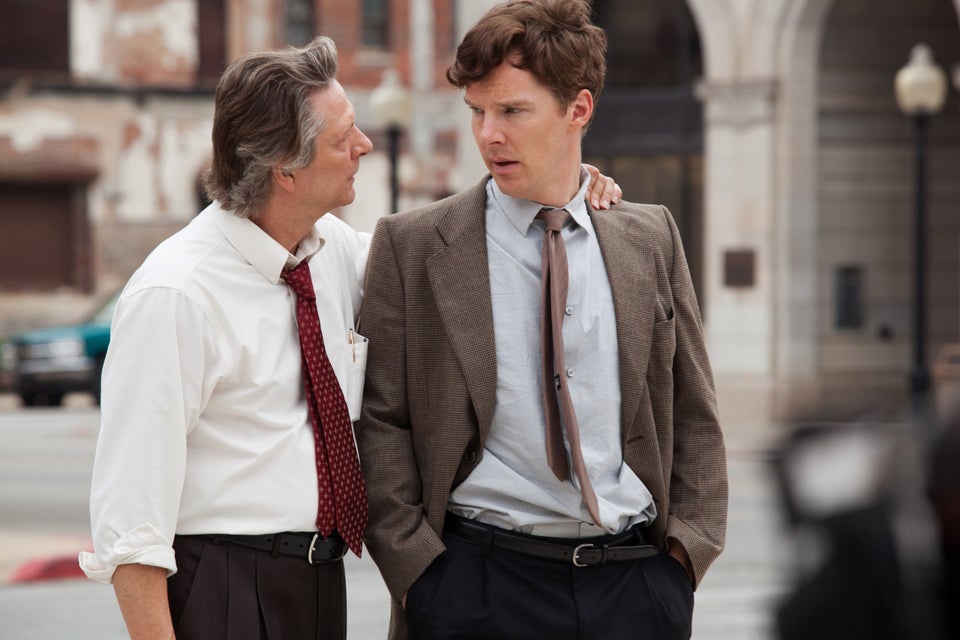 "August: Osage County"
Popular in the Community