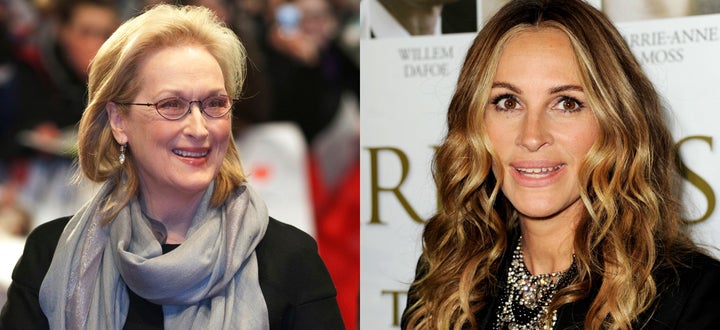 Back in October of 2010, the Internet was abuzz with news that Meryl Streep and Julia Roberts would join forces to bring "August: Osage County" to the big screen. Better late than never! According to a press release from The Weinstein Company, Streep and Roberts will finally star in "August" when production begins this fall.
Based on the Pulitzer Prize and Tony Award-winning play by Tracy Letts, "August: Osage County" focuses on an Oklahoma family that reunites after the mysterious death of the family patriarch. Streep is set to play Violet, the pill-addled matriarch of the Weston family, who constantly butts heads with her eldest daughter, Barbara (Roberts). John Wells (TV's "ER," "The Company Man") will direct.
"After seeing Meryl Streep's mesmerizing portrayal as Margaret Thatcher in 'The Iron Lady,' it has me even more excited and proud to co star with her," Roberts said in the press release.
The role of Violet won Deanna Dunagan a Tony Award, so should Streep not win an Oscar for "The Iron Lady," at least she has her 18th nomination sewn up.
Popular in the Community