 In accordance with an apparent bylaw at the Toronto International Film Festival that states each day's schedule must include one major Oscar contender, The Weinstein Company debuted "August: Osage County" on Monday night.
His mixed review was echoed elsewhere, by critics for The Hollywood Reporter, Chicago Tribune and Indiewire. "There is a powerful cinematic experience somewhere in 'August: Osage County' waiting to get out in the sprawling two-hour plus runtime, but in seemingly staying too faithful to Tracy Letts' work, the end product winds up playing almost like a supercut of Important Acting In Big Scenes, instead of a cohesive work of dramatic weight and thematic thoughtfulness," wrote Kevin Jagernauth for Indiewire's blog The Playlist.
Letts actually adapted his own Pulitzer Prize-winning play for the screen version of "August: Osage County," which focuses on an estranged Oklahoma family coming together for a funeral. John Wells directed the material, and he loaded the cast with a murderer's row of past Oscar winners, nominees and beloved character actors and actresses, including Julia Roberts, Chris Cooper, Benedict Cumberbatch, Margo Martindale, Juliette Lewis, Abigail Breslin, Sam Shepard, Julianne Nicholson, Dermot Mulroney, Ewan McGregor and Meryl Streep in the lead role as the family's vicious queen.
"The best of the best is Meryl Streep, as the foul-mouthed, acid-tongued [matriarch]," wrote Stephen Whitty for the Newark Star-Ledger. "And being Streep, she makes the part even harder on herself by doing much of it behind big dark glasses, hiding an actress' greatest tool -- her eyes. It's like Serena Williams playing a match with one hand tied behind her back, just for fun -- and still acing it."
"She hits all her marks with brilliant technique but brings no element of surprise," THR critic David Rooney wrote. "As good as Streep is, the chewy part actually might have benefited from a left-field casting choice."
Set for release on Christmas day, "August: Osage County" is the biggest year-end release to premiere thus far ("American Hustle," "The Wolf of Wall Street," "Saving Mr. Banks" and "The Secret Life of Walter Mitty," for instance, still remain unseen). The early debut put the Weinstein Company release in the awards conversation alongside "12 Years A Slave," a Toronto premiere that garnered heavy Oscar attention last weekend. More reactions from critics and awards bloggers in attendance on Monday night can be found below.
Not surprising Streep, Roberts & Chris Cooper are great in AUGUST: OSAGE COUNTY. It IS surprising Dermot Mulroney steals every scene he's in

— Mike Ryan (@mikeryan) September 9, 2013
Oh I saw AUGUST: OSAGE COUNTY, which was just all kinds of great. Best Roberts performance in a long time. Streep terrific as always #TIFF13

— Alex Suskind (@AlexJSuskind) September 9, 2013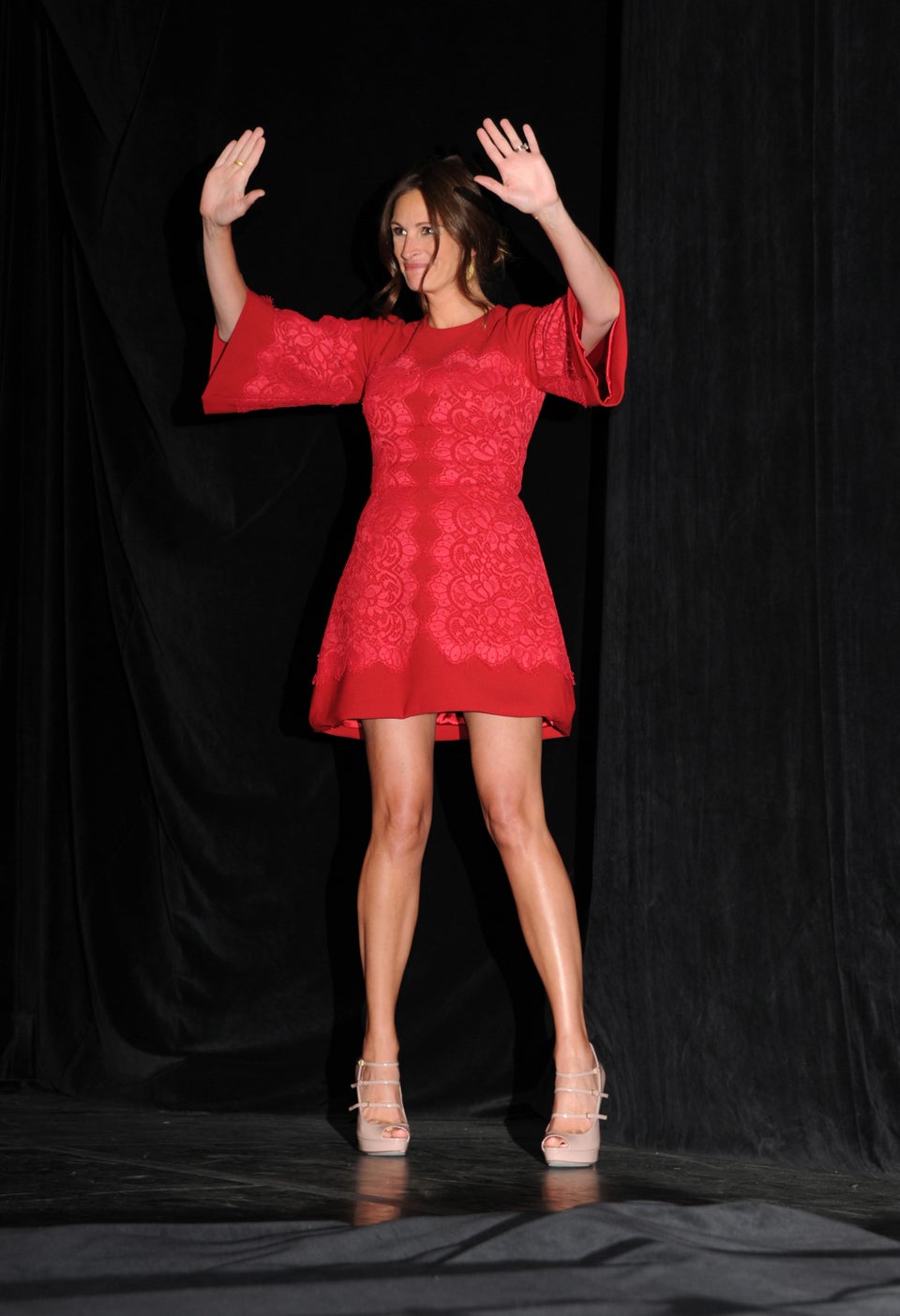 2013 Toronto International Film Festival
CORRECTION: The original piece misstated the name of actress Julianne Nicholson.
Popular in the Community