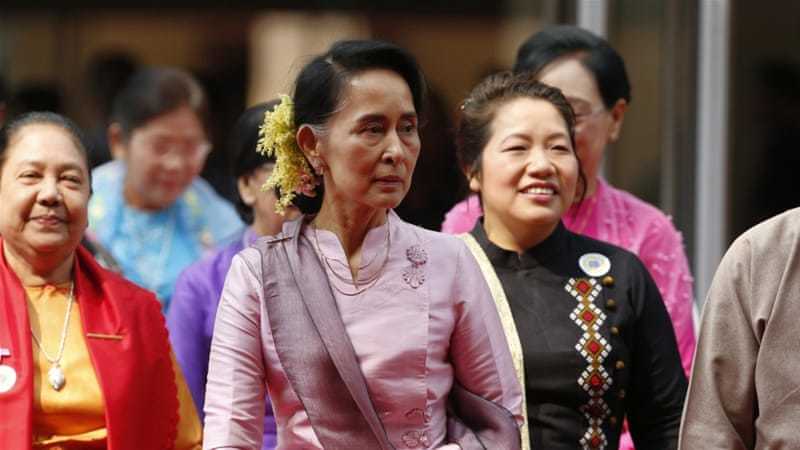 We expect our Nobel Peace Prize laureates to be the embodiment of humanistic virtues. Yet we do not often expect them to be merciful. And for good reason. Mercy is a trait proper to an aggressor: it is when an aggressor exercises more restrain that we would have expected. This is not a position we expect a Nobel Peace Prize laureate to find themselves in.
Aung San Suu Kyi has nevertheless found herself in this position. But thankfully it seems she is a creature of boundless mercy. So much so, that after the military is done cleansing all the Rohingya in her country, she promises she will allow those Rohingya who can prove their origins back into the country. And, she has been consistent in this position over the past few weeks.
Of course, the caveat about 'origins' is the crucial point here. On the practical level, a closer examination shows that criteria that Myanmar has previously set up to "verify" the Rohingya were designed to ensure no one returns. Refugees I spoke to in Bangladesh in 2015 told me that they were asked to produce brith certificates of their grandfathers (a time when brith certificates were very rare), ID cards (they were stripped of citizenship in 1982, and were thus not entitled to them to begin with), and also paperwork to show where they crossed the border into Bangladesh (passport stamps or equivalent). These criteria were designed to exclude the Rohingya from the right to return then. And there is no reason to believe that similarly impossible criteria would not be proposed now.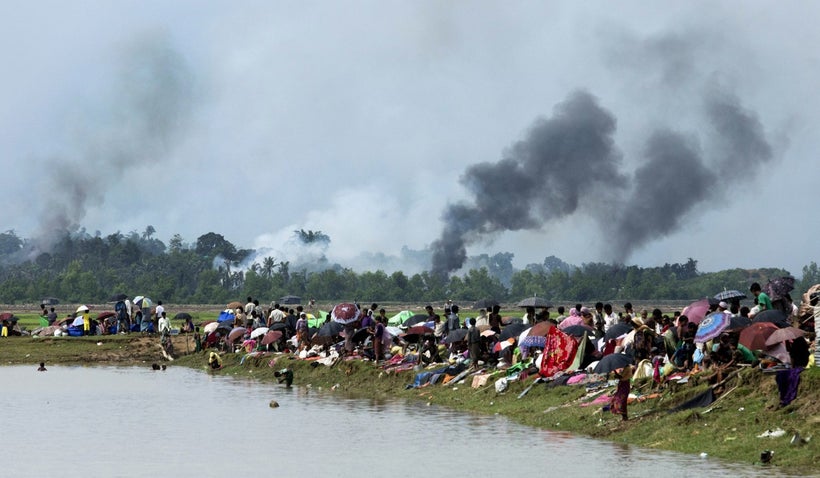 Just to be sure, the former houses and villages left behind by the refugees in Myanmar are still being burnt and the Myanmar military continues to lay mines on the border to ensure no one can actually come back if they would be so inclined. At least the military authorities seem determined to ensure that none of the people "born illegally" in the country would be drawn back by the existence of conditions slightly less atrocious than an overcrowded refugee camp.
But the point about "proving origins" is much more significant for its political dimension. This is the unapologetic face of genocide. In it lays the genocidal assumption that the Rohingya are, by default, alien and illegitimate in the country of their birth. And that the onus is on them to prove that they have a right to exist and live in the country of their birth.
Our celebrated Nobel Peace Prize icon, in her mercy, is not challenging her country's absurd 1982 Citizenship Law which deliberately excluded an entire people from citizenship rights, again, in the country of their birth – a law that is in gross violation of international law and which is still enshrined in the statute books of Myanmar. But if any one individual might be able to find loopholes in those rules designed for ethnic cleansing, well, then she is more than happy for them to return to the charred remains of their village and to the searing memories of seeing their children murdered by an army raid.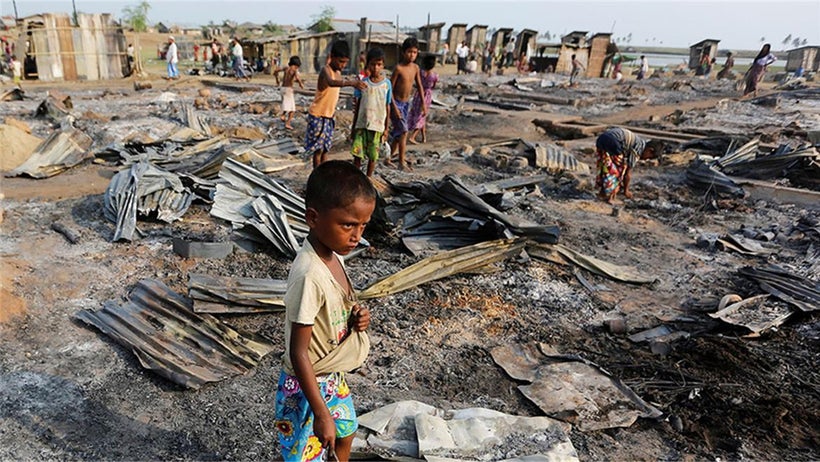 Or perhaps that is not quite the plan either. Brutalising a population and then letting the survivors back in seems like a pretty unwise thing to do from a security point of view. First you give someone all the reasons to want to fight you or carry out terror attacks against you, and then you let them back into the country? Even if Ms Suu Kyi were that daft, it is unlikely that the military would allow her to do any such thing. The much more likely explanation is that Ms Suu Kyi is simply trying to buy time in the face of international pressure, just like she has done on every previous occasion. Once the ethnic cleansing is fait acompli, perhaps us Western sops will concede that it's no use crying over spilt beans, and we can get back to investing in the country without all this faff about genocides and humanitarian abuses.
Calling all HuffPost superfans!
Sign up for membership to become a founding member and help shape HuffPost's next chapter
This post was published on the now-closed HuffPost Contributor platform. Contributors control their own work and posted freely to our site. If you need to flag this entry as abusive,
send us an email
.