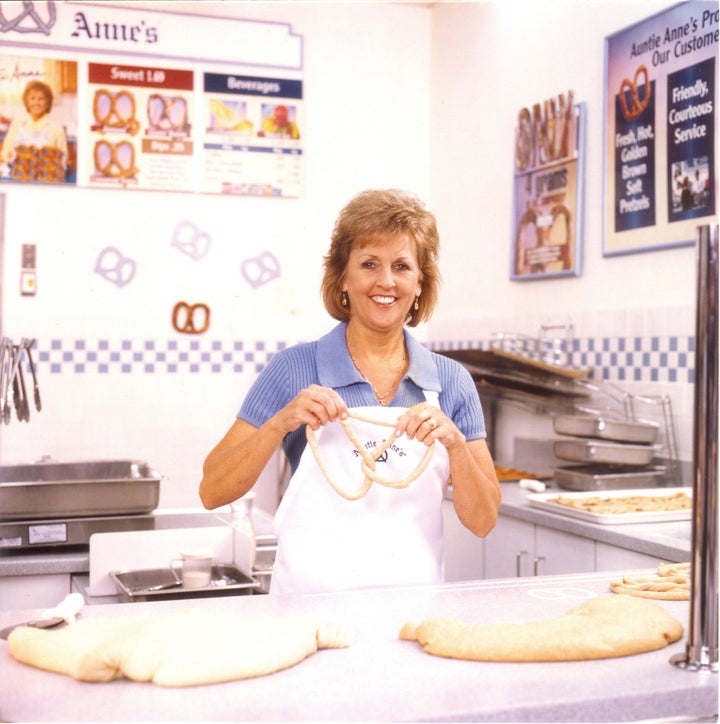 Step into any Auntie Anne's pretzel store, and you're in a happy place. At more than 1,600 locations ― mostly in U.S. malls and airports, but also in 30 other countries from Costa Rica to Japan ― the sweet smell of fresh-baked soft pretzels is the same no matter where you go.
For Anne Beiler, the Auntie Anne's empire is not a chain of pretzel shops. It's the story of a big loss, an unraveling marriage and a secret ingredient that changed everything.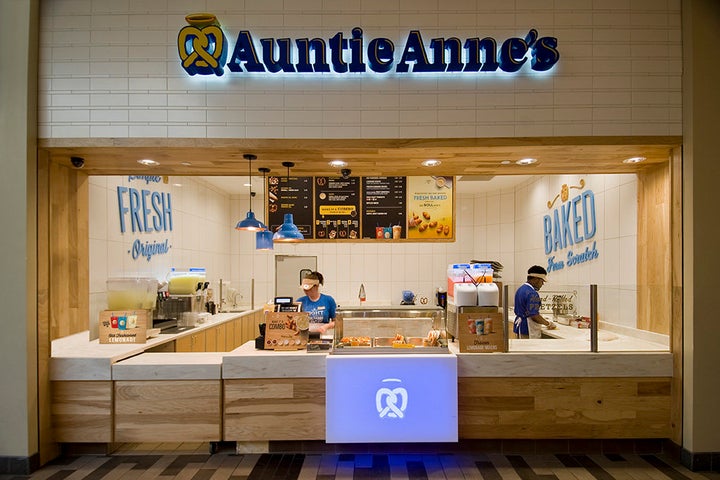 Auntie Anne's Amish Roots
Auntie Anne details her life journey in a 2008 memoir, "Twist of Faith." She grew up in a conservative Amish community in Lancaster County, Pennsylvania and married her husband Jonas, then an auto worker, at 19 years old. Life was good for the young couple until one day in 1975, when their 19-month-old daughter Angie was fatally hit by a tractor. Anne's sister had been at the wheel.
After her daughter's death, Anne started counseling with a pastor whom she thought she could trust. She couldn't: Their meetings sparked a physical relationship that lasted for years.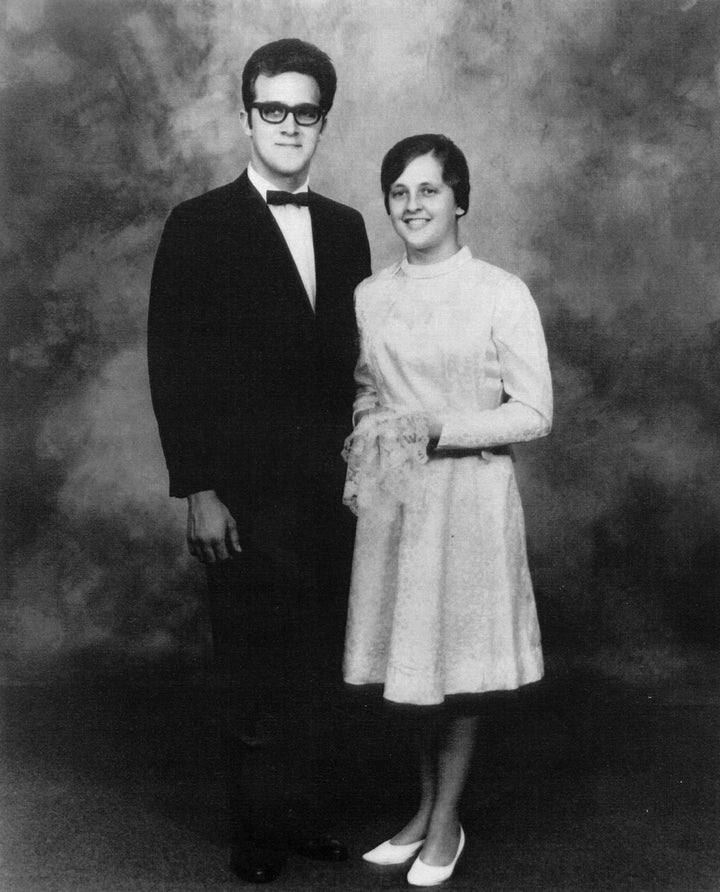 Telling The Truth
About six years later, Anne was ready to tell her husband about her secret relationship. She worried he would be furious.
"I thought we'd get a divorce," Anne told HuffPost. "I thought my life was over as a mother and a wife."
But Jonas didn't sway. When Anne told him the truth, he welcomed her back. Couples counseling began to heal their relationship, and soon Jonas decided he wanted to open a counseling center of his own, to coach couples through similarly hard times. After all he'd done to forgive her, Anne saw it as her duty to help fund her husband's venture.
"There was nothing left for me to do except I wanted to give back to my husband. He saved my marriage, my family and me," she told HuffPost. "...I wanted to be the breadwinner for him."
But to be the breadwinner, she needed a job.
Through a friend, Anne scored a position helping out at a local farmer's market stand on weekends. The experience would eventually lead to the launch of Auntie Anne's.
But Anne never planned to start a pretzel company, she told HuffPost. In these early stages, she simply needed income to get her husband's counseling business off the ground ... fast.
It was simple: "We started out of great need that we had, to make ends meet in our family," she said. "I went to work to support my husband."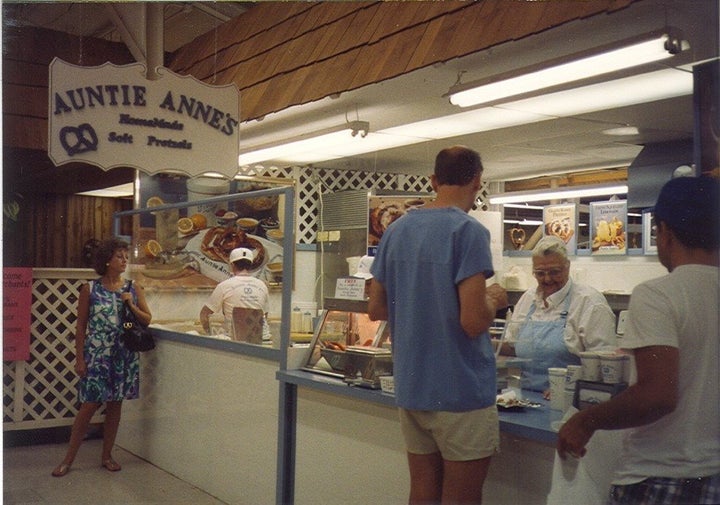 The Secret Ingredient
Anne was quickly overseeing bakers at another farmer's market stand, and soon came the chance to purchase a stand of her own.
The stand Anne took over sold a slew of snacks, like stromboli and pizza. Pretzels were just one of its many offerings, and quite frankly, they were terrible. After a few weeks of dismal pretzel sales, Anne was prepared to pull them from the menu. Then Jonas made a simple tweak to the recipe.
To this day, Anne won't divulge the secret ingredient that makes her pretzels so delicious. But we do know this: The ingredients came from a regular ol' grocery store in Pennsylvania.
Business exploded. People swarmed Anne's stand at the farmer's market, scrambling for a taste of these pretzels they'd heard so much about. Soon she owned another stand. Then family members started to open their own Auntie Anne's shops, and the chain grew. Jonas had enough money to run his counseling center, and Anne was a hero.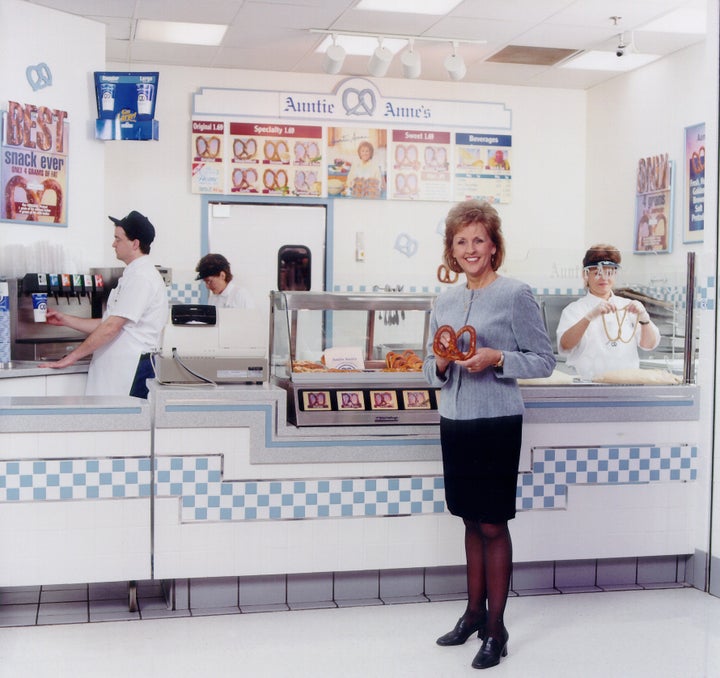 Rough Patches
The empire continued to expand almost faster than the family could handle. But Anne will be the first to tell you that through it all, things were far from perfect.
A deep-seated depression ― from the loss of her young daughter and tensions with her two other daughters ― continued to crop up at regular intervals. To top it off, an affair with another man looked like it would threaten her marriage yet again.
And there were business decisions to be made: A self-described "woman of faith," Anne says she was often led by God to make decisions that went against common business sense. At one critical point, she chose to refuse funding from venture capitalists that could've helped her company skyrocket.
But Anne's goal was to make money for other people and for her husband's business, not her own. And that ― along with Jonas' constant acceptance through all of life's challenges ― allowed her to be confident in her business deals.
"The purpose of Auntie Anne's clearly was to make money to help people," Anne told HuffPost. "It's not always about money. My husband gave me life."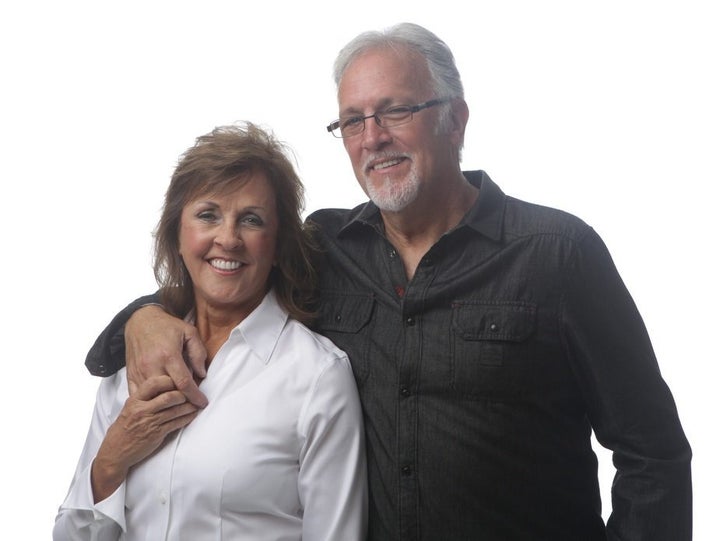 A Sweet Ending
Unconventional decisions and all, Anne's work paid off: Hers is currently the largest soft-pretzel franchise in the world, with domestic sales of more than $524 million in 2015, according to a company spokesperson.
Anne sold the business in 2005 to spend more time with her family. She has a happy relationship with her two adult daughters and grandchildren, thanks to counseling, tough conversations and time. But mostly, she's thankful to her husband Jonas for never letting go during life's twists and turns. She says she owes her entire success to his refusal to give up on their marriage, especially when she gave him every excuse to do so.
"It was incredible to be a recipient of that kind of love [from Jonas]," Anne said. "We looked back over our life and thought, 'Wow, if we had not stayed together, the truth is there would be no Auntie Anne's today.'"
And we are SO, so glad there is.
CORRECTION: A previous version of this article mischaracterized the vehicle that killed Beiler's daughter as a car; it was a tractor.
Before You Go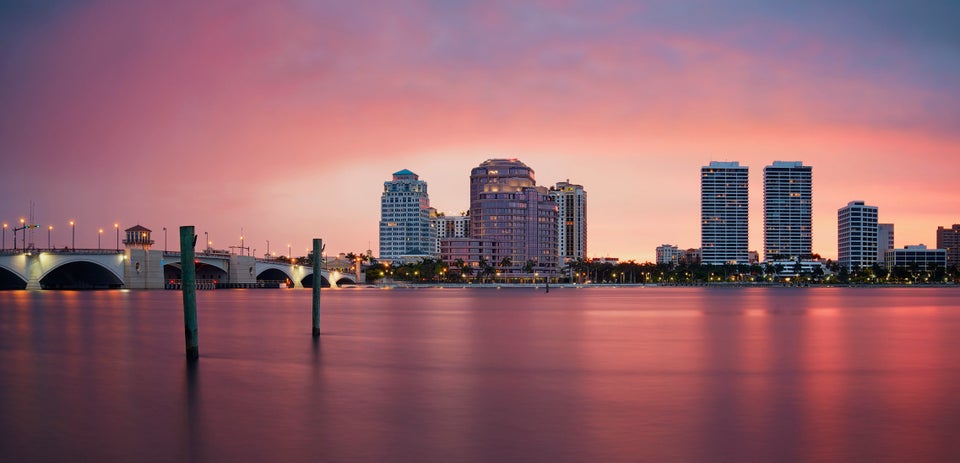 10 Best U.S. Cities For Senior Entrepreneurs