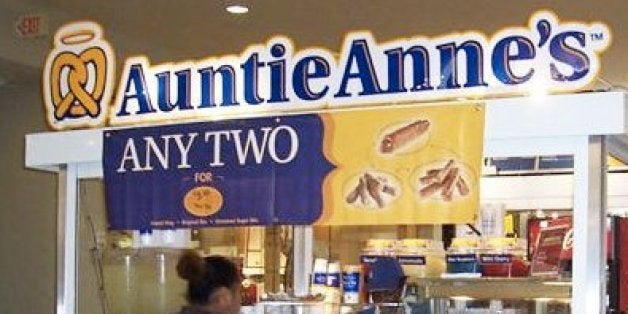 Her buttery smell induces hot pretzel cravings upon first whiff. Auntie Anne's has infiltrated the malls, concession stands and street corners of America and beyond. You may know exactly where to go to snag some goods from the bakery -- it is, after all, the world's largest soft pretzel franchise. But, there are certainly a few quirky details you haven't yet digested. Find nine of these doughy facts you absolutely knead to know:
Auntie Anne is a high school drop out.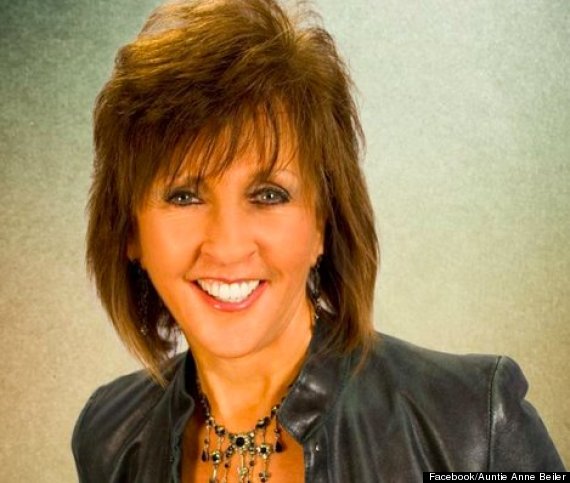 Facebook/Auntie Anne Beiler
Yes, double A is a real, actual person. Her name is Anne Beiler, but you know her better as Auntie. The company's founder was born and raised in Pennsylvania by Amish parents, and started selling her homemade pretzels at a farmer's market in 1988. Bill Dunn, the company's current president, tells HuffPost that the recipe for the original soft pretzel hasn't changed since. Beiler had an eighth grade education and earned her GED at the age of 50, long after her success had been cemented.
A certain, very tall basketball player has an affinity for the company.


Getty
Shaq probably loves the pretzel more than he loves the Celtics (total, subjective speculation). As of 2012, O'Neal's franchise group oversaw 19 Auntie Anne's locations.
The Honey Whole Grain soft pretzel was a flop.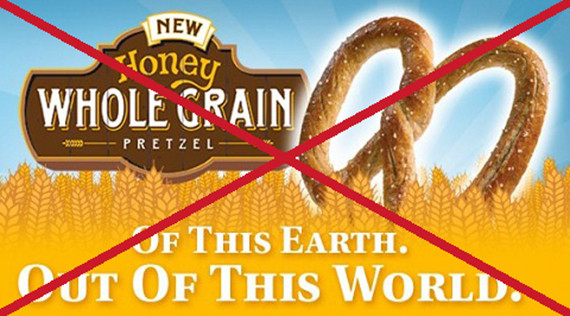 Auntie Anne's
In January 2013, Auntie Anne's debuted this new kind of pretzel. "All the research told us this was a go," Dunn says. The healthier pretzel contained six grams of fiber, 11 grams of protein and 300 calories -- 40 fewer than the original flavor. But, in less than a year's time, honey whole grain was cut from the menu. Our suspicion is that the typical mall-goer isn't exactly looking for healthy food. They want warm, buttery things.
The fastest recorded time to roll a pretzel is 3.5 seconds.


AuntieAnnesPretzels
At a 2011 convention, the company held a "Pretzel Rolling Olympics." It took Jackie Neal, a store manager at a New Jersey franchise store, just 3.5 seconds to cut, stretch, roll and twist the dough the Auntie Anne's way.
Auntie Anne's has made enough pretzels to circle the earth about 50 times.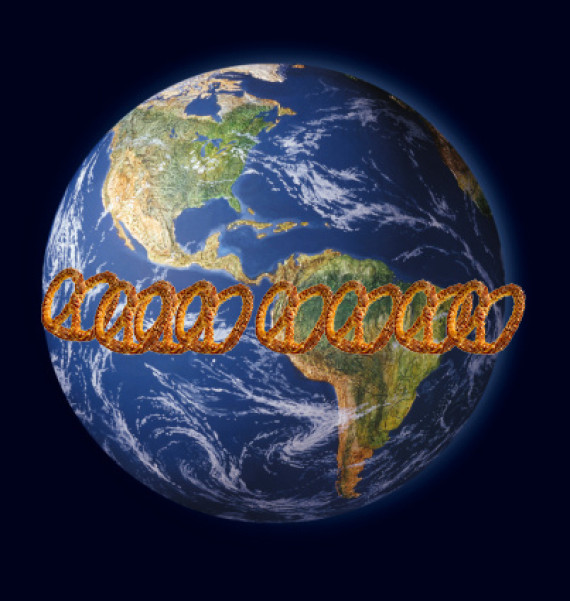 Getty
That's approximately 1.8 billion pretzels. In 2014 alone, nearly 98 million pretzels (we're talking full-sized pretzels, not little nuggets) have been rolled and sold across the brand's 1,600 locations, which are in 48 states and 30 countries.
Each pretzel is individually brushed with butter.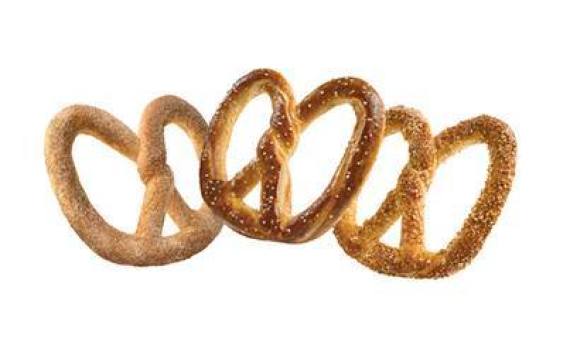 Facebook/Auntie Anne's
All good pretzels deserve a little pampering, and Auntie Anne's shows theirs a lot of love. Every regular-sized pretzel receives a nice butter bath after being baked (the company won't reveal just how much).
You can always get a sample at Auntie Anne's.

Facebook/Auntie Anne's
According to Dunn, "Anne was a big believer in sampling. If somebody would try a sample they would become a lover for life." Many locations equip their employees with eye-catching (and nose-catching) bites to serve in their storefronts, and all allow customers to taste their offerings in a nugget-sized serving.
Auntie offers some pretty exciting flavors across the globe.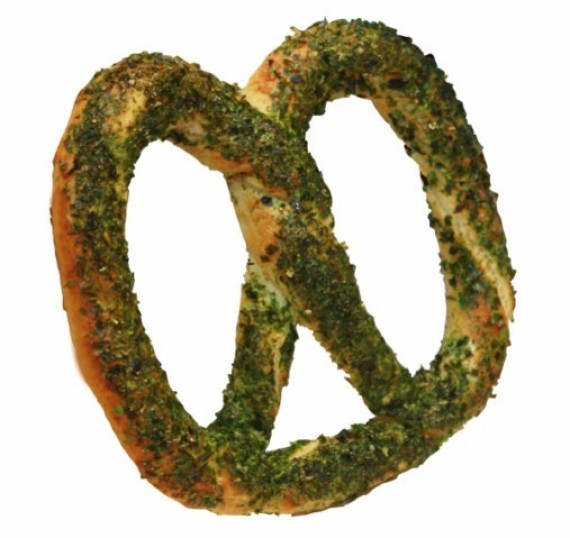 Auntie Anne's
That up there? That's a seaweed pretzel served at some of the store locations in Singapore. Dwellers of the U.K. are fortunate enough to have banana-flavored pretzels on their menu and in Saudi Arabia, sweet-seekers can taste a pretzel with dates.
Leftover pretzels are given to those in need.
At the end of each night, the unsold products are sorted, bagged and counted and sent off to be donated with help from an organization called Food Donation Connection. Not every location participates in the program, but Dunn says all franchise partners are encouraged to find a way to give back.
Before You Go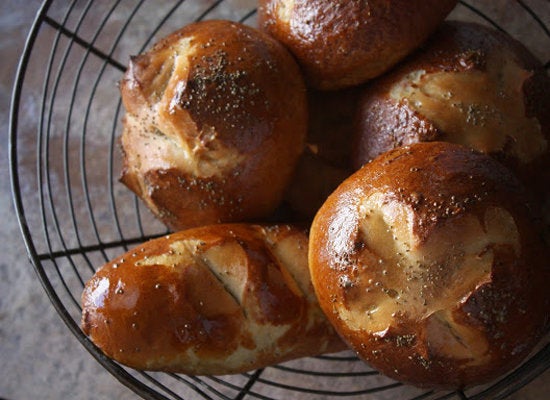 Pretzel Bread Recipes