UPDATE ― March 23: A DNA test cleared Capone of being part wolf, and a judge on Wednesday allowed him to return home, Fox 31 reports. 
A Colorado family is heartbroken after animal control officers seized their dog of 10 years, alleging the canine may be part wolf.
Owning wolf hybrids — a cross between a domestic dog and a wolf — is illegal in the city of Aurora. And if a DNA test finds that Capone — a dog adopted from the county animal shelter by an Aurora family a decade ago — is part wolf, he could be sent away to a wolf hybrid sanctuary or worse, euthanized.
"Capone is a family member," Abbato said. "We've had him for 10 years. He has grown up with my kids. It's devastating."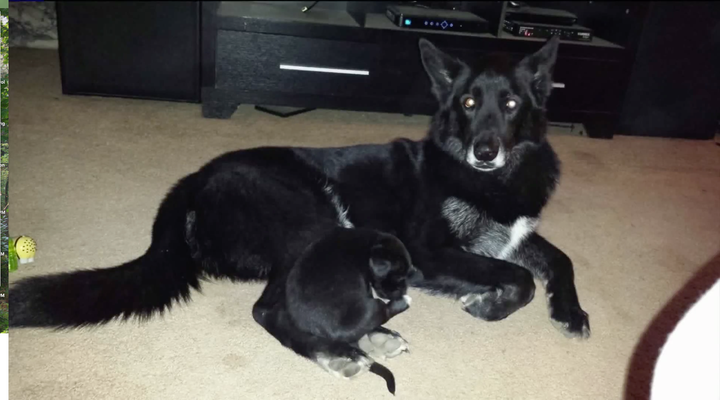 Aurora animal protection officers picked up Capone on Feb. 24 after a complaint from a city resident, spokesman Michael Bryant told The Huffington Post. The complaint said the dog was "acting aggressively," though Bryant was unable to provide specifics.
Abbato said Capone was seized after he "jumped the fence" for the first time in the seven years they've lived in their home. She told KDVR that when the family tried to retrieve their pet from the city shelter, animal control refused to return him, saying they believed he could be a wolf hybrid. They won't return Capone unless a DNA test — now underway at the University of California-Davis — finds that he is not a wolf hybrid.
"Aurora Animal Services ordered a DNA test after its experts observed the animal's behavior, mannerisms and physical characteristics and believed them to be consistent with those of a wolf hybrid," Bryant said. 
In the meantime, Capone is staying at the Aurora Animal Shelter, away from his human family and two dog companions. Bryant said the family has been able to visit Capone at the shelter.
If the test does find that Capone is part wolf, he won't be allowed to return home.
"If a judge grants ownership to Aurora Animal Services, the primary goal would be to locate a sanctuary that specializes in such animals and can provide the animal with a new home," Bryant said. "Euthanasia is considered a last resort."
Abbatto and her family are planning to ask a judge whether they can keep Capone at home until the results of his DNA test come back. Bryant said a deposition is scheduled for Wednesday afternoon.
Calling all HuffPost superfans!
Sign up for membership to become a founding member and help shape HuffPost's next chapter