 Aurora Police, first responders, FBI agents and firemen gathered at the victims' memorial site across from the Century 16 movie theater Wednesday night. For many officers, it was the first time they had visited the memorial centered around 12 white crosses brought by an Illinois man who'd placed 15 crosses at Columbine High School in 1999.
At the memorial site in Aurora, officers bowed their heads in prayer and solidarity with victims' families.
Shooting survivor Harmony Johnson, who had just been released from the hospital, was happy to see the officers there.
Johnson felt she is speaking for everyone when she said "true heroes do come with badges, not with capes."
The memorial has been growing daily with flowers, balloons, stuffed animals and heartfelt notes. Visitors to the memorial so far have included Gov. John Hickenlooper, Aurora Police Chief Dan Oates, Batman actor Christian Bale and his wife, Aurora Mayor Steve Hogan and others.
"I can't say enough about the amount of support that we hear and we from our community, and that's what keeps us going," Aurora Police Officer Cassidee Carlson said at the site.
Related
Before You Go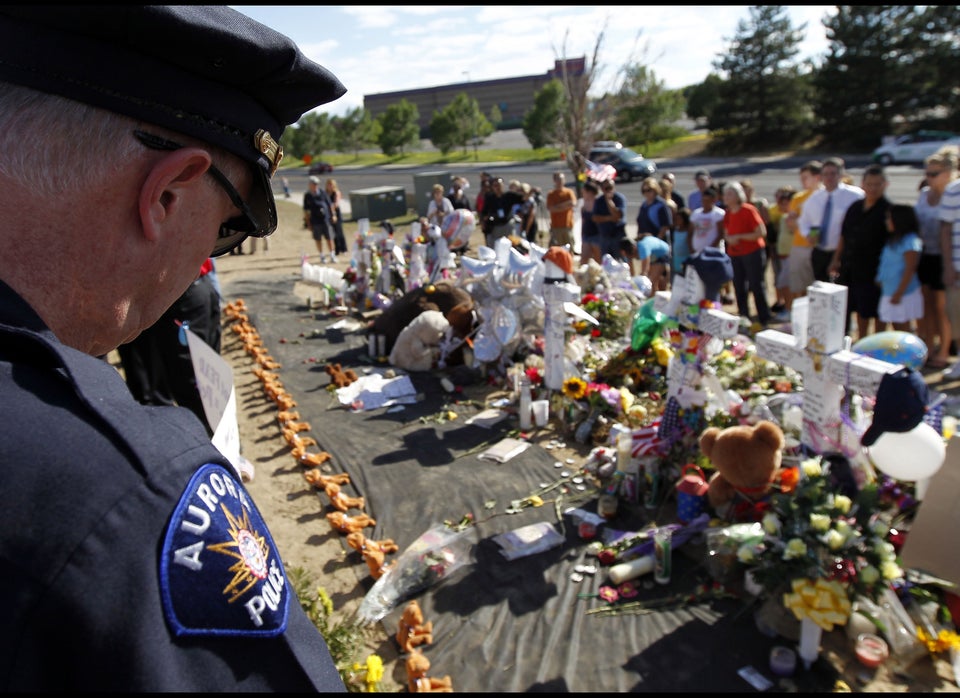 Aurora Police, Fire Dept. And FBI Visit Shooting Victims' Memorial Site
Popular in the Community