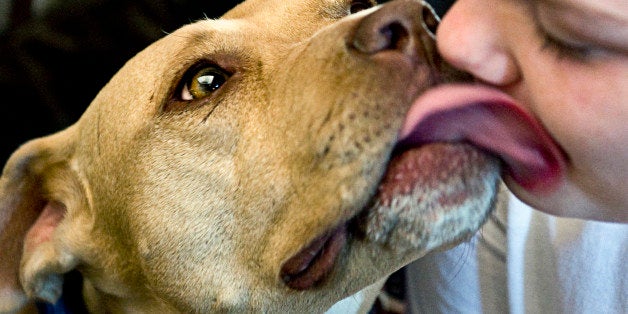 The final tally showed 54,809 residents voted to support the ban, while 27,050 voted to scrap it.
Nancy Tranzow, founder of the advocacy group ColoRADogs, told The Huffington Post that though she's disappointed in Tuesday's result, the group is "not even close to done" fighting the ban.
"We'll go back to the drawing table, and with more time to inform the discussion, we will revisit it when we can work to both gather signatures and educate people about why breed-neutral legislation is what protects public safety," she said. "I worked way too many years in [the fight for] LGBT rights to not have a few tricks up my sleeve."
Tuesday's vote was "unfortunate for Aurora's families and the dogs they love," said Cory Smith, director of pet protection and policy for the Humane Society, in a statement.
"These bans are inhumane, ineffective and based on myth and misinformation," Smith said. "Aurora's breed ban is one of very few left on the books because communities are waking up to the reality that managing dogs effectively has nothing to do with breed."
Keep on top of efforts to get rid of Aurora's pit bull ban on the ColoRADogs Facebook page. And get in touch at arin.greenwood@huffingtonpost.com if you have an animal story to share.
Related
Popular in the Community