Bad guys take note: There's a new cop in town, and even though he's only in fifth grade, he's brave beyond his years.
On Wednesday, the Aurora Police Department appointed Gabriel Santistevan as an honorary officer, fulfilling a dream for the 9-year-old boy, who has spent the last 14 months battling brain and spinal cancer. Gabriel arrived at the ceremony in true hero fashion, notes 9News, riding in a stretch limo and flanked by a police motorcade.
Despite the pomp and circumstance, however, it was all business once Gabriel arrived at the city hall, with Aurora Police Chief Terry Jones swearing him in as an officer before a crowd of other officers and well-wishers, including the Denver Broncos mascot, Miles:
Doctors diagnosed Gabriel with medulloblastoma, a highly malignant brain tumor, in August 2013, which later spread to his spine, his mom, Kathleen, wrote in a Facebook post. In the fight for his life, the boy underwent six weeks of daily radiation treatment to his brain and spine, followed by six rounds of chemotherapy -- a regimen Gabriel described to CBS Denver as "brutal, just really brutal." Remarkably, as of July 2014, Kathleen says Gabriel hasn't shown any signs of new tumors.
Before the day could end, Gabriel hopped into a squad car for a quick trip around Aurora, lights and sirens blazing.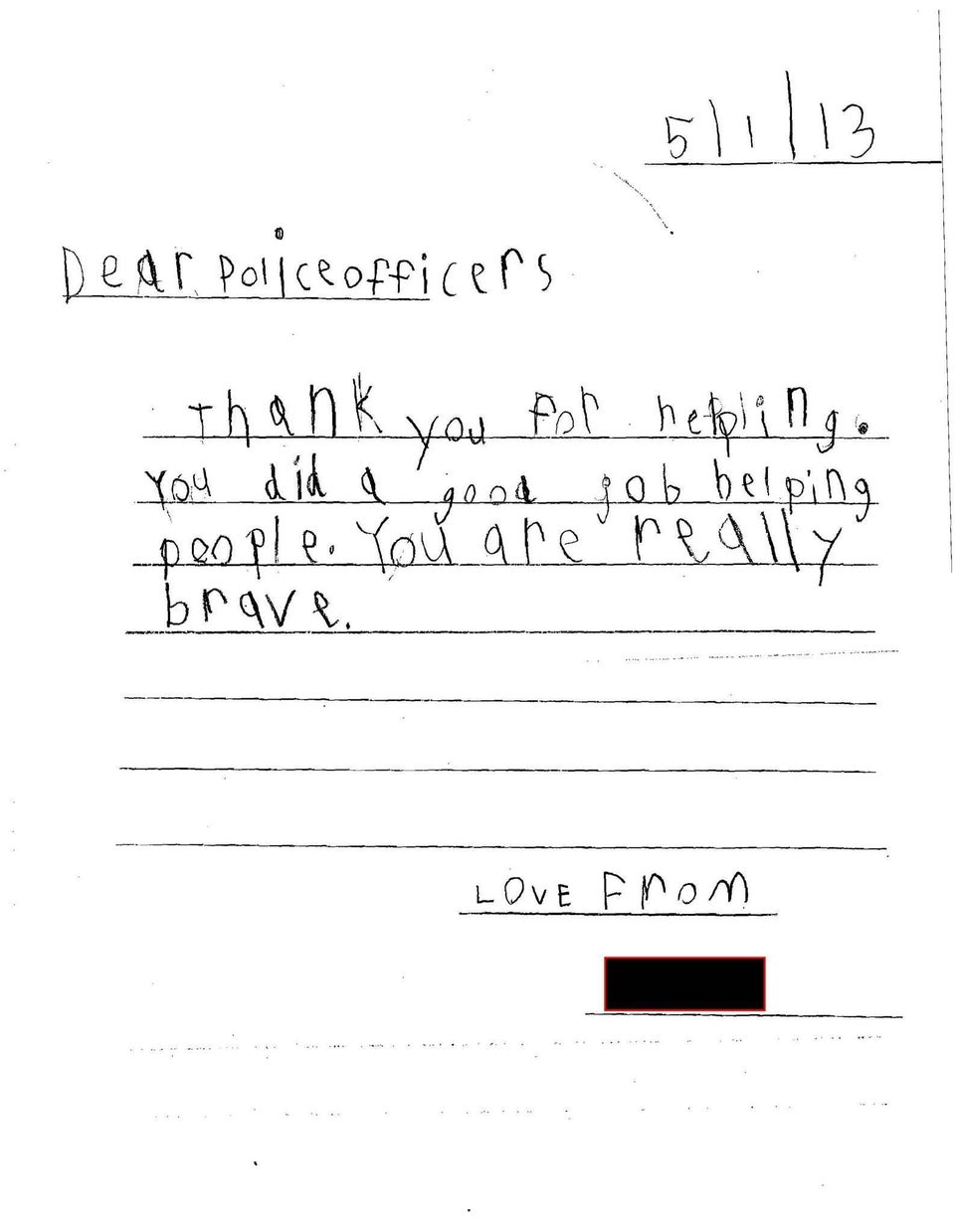 The Most Heartwarming Thank You Notes To The Police
Popular in the Community