If you can't beat them... handcuff all of them? That may not be how the expression goes, but it was the theory put into practice by Aurora police over the weekend during a search for suspected bank robbers.
According to ABC News, on Saturday police say they received a "reliable" tip that the suspect behind an armed robbery that had occurred earlier at a Wells Fargo bank was stopped at a red light at the intersection of E. Iliff Avenue and S. Buckley Road.
The only problem was this: the police didn't have a description of the suspect, the vehicle or anything that would help them narrow down their search. So, rather than let their man get away, the cops barricaded the area, trapped about 25 cars and pulled each and every occupant out of their car at gunpoint and ultimately handcuffed 40 adults.
Sonya Romero, one of the handcuffed drivers, told 7News about the incident, "Cops came in from every direction and just threw their car in front of my car. We didn't know if we were in the line of fire or what the hell was happening."
The operation lasted around two hours and ended when police found two loaded firearms, the evidence they were looking for, in the final car that was searched and apprehended the bank robbery suspect. And although none of the 40 people handcuffed complained, the department has received about five complaints from people not involved in the operation.
Aurora police Chief Dan Oates defended the department's unusual decision to handcuff all the adults at the scene to the Aurora Sentinel saying, "No question we inconvenienced citizens, and I feel badly about that." But says he backs up the decision to proceed with the unusual method, "I can't find fault with the decisions that were made."
But, removing 40 people from their cars at gunpoint, handcuffing and detaining them? That seems extreme. Oates went on to state that although he was sorry for detaining innocent people, he felt the ends justified the means, "The law is clear that investigative detentions are lawful for a reasonable period of time. Reasonableness is determined by the facts and circumstances at issue, and the facts and circumstances were the suspect was in one of 19 cars," CBS4 reports.
WATCH [via ABC News]: Aurora Police defend their decision to stop all drivers at intersection to snag a bank robber in video above.
SLIDESHOW: Weird crimes from around the nation
Before You Go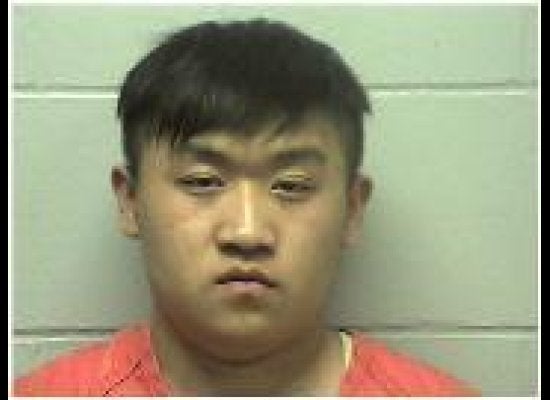 Weird Crimes
Popular in the Community