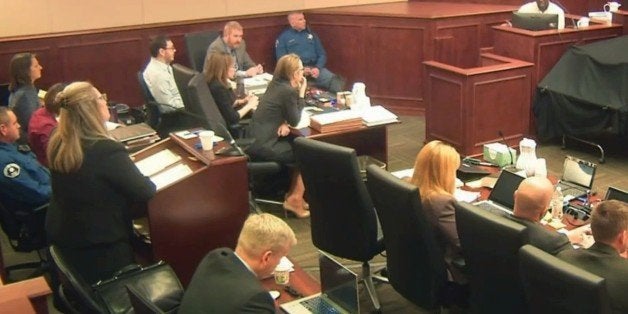 CENTENNIAL, Colo., May 21 (Reuters) - Detectives who searched the booby-trapped apartment of Colorado movie massacre gunman James Holmes found medicines prescribed by his school psychiatrist as well as detailed financial records, the jury in his murder trial heard on Thursday.
Holmes, 27, could face the death penalty if convicted of killing 12 people and wounding 70 others inside a packed midnight premiere of a Batman film at a Denver-area multiplex in July 2012.
The former neuroscience graduate student has pleaded not guilty by reason of insanity to multiple counts of murder, attempted murder and explosives charges.
Jurors on Thursday heard how police cataloged the contents of the apartment after bomb experts neutralized multiple improvised bombs Holmes had rigged up.
Defense lawyers objected to financial and university documents found in a backpack and bedroom drawer being introduced as evidence, arguing they were unnecessary because the defense does not contest that Holmes lived there.
But Arapahoe County District Judge Carlos Samour sided with the prosecution, which said the meticulous way the records were kept showed the defendant's state of mind.
"Items a person chooses to keep in their apartment and surround themselves with demonstrate the mental state of the person ... especially things like record keeping," prosecutor Rich Orman said.
A police detective also showed photographs of orange containers of medicines prescribed for Holmes by a psychiatrist at the University of Colorado.
Before the rampage, Holmes dropped out of a doctoral program at the university's Anschutz Medical Campus.
The drugs included the antidepressant Sertraline, also known as Zoloft, and Clonazepam, used to treat anxiety and panic attacks.
Jurors also viewed gruesome autopsy photos of victims, including the youngest, six-year-old Veronica Moser-Sullivan, who was shot four times.
Holmes' lawyers say he suffers from schizophrenia and was not in control of his actions when he plotted and carried out the attack.
Prosecutors say he did it because he had a "longstanding hatred of mankind." (Full coverage: )
The prosecution is mixing dry accounts from crime scene technicians with graphic tales from survivors, such as Texas firefighter and paramedic Brenton Lowack, who went to the movie with a friend from high school, Jessica Ghawi.
He was shot in the hip, and she was shot in the head. Her "brain matter was exposed," Lowack told jurors this week, and he knew she was dead. He crawled to her body and prayed.
"I gave her the best send-off that I could," he said.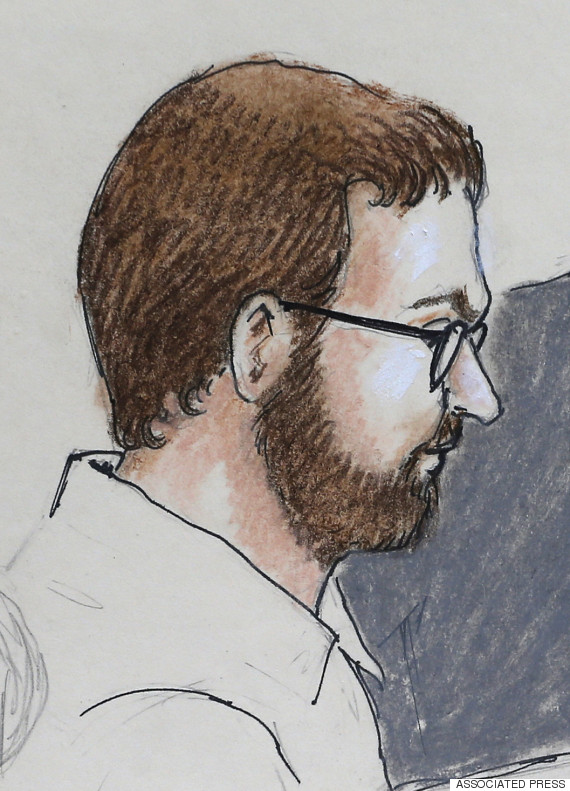 In this April 27, 2015 file sketch by courtroom artist Jeff Kandyba, movie theater massacre defendant James Holmes is depicted as he sits in court at the Arapahoe County Justice Center on the first day of his trial, in Centennial, Colo.
Reporting by Keith Coffman; Writing by Daniel Wallis; editing by Andrew Hay)


Popular in the Community