I grew up the son of Holocaust survivors, and Germany always seemed to me the apotheosis of evil. I feared and loathed it as a child, adolescent and young adult. But I was forced to face that fear when several books of mine were translated into German and I went on the first of several German book tours, came to terms with today's Germany, and even made German friends.
The transformation prompted me to write My Germany, a combination of mystery, travelogue, and memoir. Weaving together my story with my parents' Holocaust stories, it charts my unusual journey from hatred to reconciliation.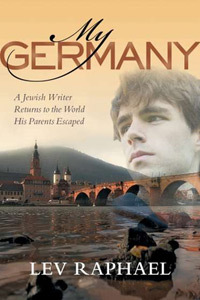 The research for the book, online, archival and through interviews, brought shocking surprises. Through circumstances too complicated to describe here, I found a deeply disturbing memoir about the liquidation of the Wilno ghetto my mother had published right after the war in a French Yiddish newspaper. She never told me or my brother about it, but I translated it and included it in my book.
I discovered she might have been married to someone before she met my father, because German concentration camp documents listed her as having a husband whose whereabouts were unknown. I actually held them in my hand at the International Tracing Center in Bad Arolsen, Germany.
I learned that for part of the war she lived under another name for unknown reasons. And though I had said Kaddish (the Jewish prayer for the dead) for my father's father at Bergen Belsen, where I had always assumed he died because my father and his sister had been prisoners there, I discovered that he had actually been a prisoner at Auschwitz.
Why had my father never told me? Because his father died in Auschwitz just three days before it was liberated by the Russians. He couldn't bear to think of his father dying so close to liberation, so he had never said a word about that black hole in history until I was writing my book. That was the first time I had ever seen him cry.
Since then, my map of wartime Europe has radically changed. Liberated seventy years ago, Auschwitz is not just a world horror and part of my people's history; it's become profoundly, hauntingly personal.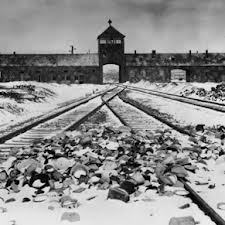 Calling all HuffPost superfans!
Sign up for membership to become a founding member and help shape HuffPost's next chapter