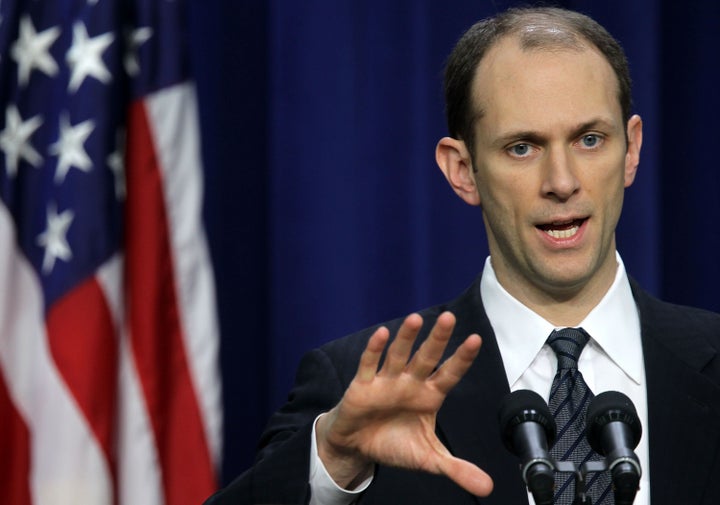 WASHINGTON (AP/The Huffington Post) -- A top White House economic adviser says the upward tilt over the past six months in new jobs is a better indicator of the nation's employment picture than a gloomy report Friday that warned of slow growth ahead.
Austan Goolsbee, who heads the president's Council of Economic Advisers, says the addition of a million new jobs over the past six months shows "we have improved a long way from when the economy was in rescue mode."
"If we face stiff headwinds, that are shocks like the -- like the Japanese earthquake, we have to deal with that, but I think the -- the trend is relatively clear," Goolsbee said on "This Week with Christiane Amanpour."
Employers added 54,000 jobs in May, the fewest in eight months, and Friday's report showed that the unemployment rate had inched up to 9.1 percent.
Goolsbee tells ABC's "This Week" that the jobs report indicates the economy was "somewhat slowed," but he insists the numbers are "highly variable."
"It's not a jobless recovery. That is an incorrect phrase," he told Amanpour. "After the last recession, in this comparable period, post-recession, we had lost 100,000 jobs. We've added more than 2 million jobs. There's a major difference between a jobless recovery and a very deep hole that we're climbing our way out of, and that is what -- the position we're in."
President Barack Obama also sought to downplay Friday's bleak jobs report in his weekly internet address.
"We're facing some tough headwinds," Obama said. "Lately, it's high gas prices, the earthquake in Japan and unease about the European fiscal situation. That will happen from time to time."
Popular in the Community