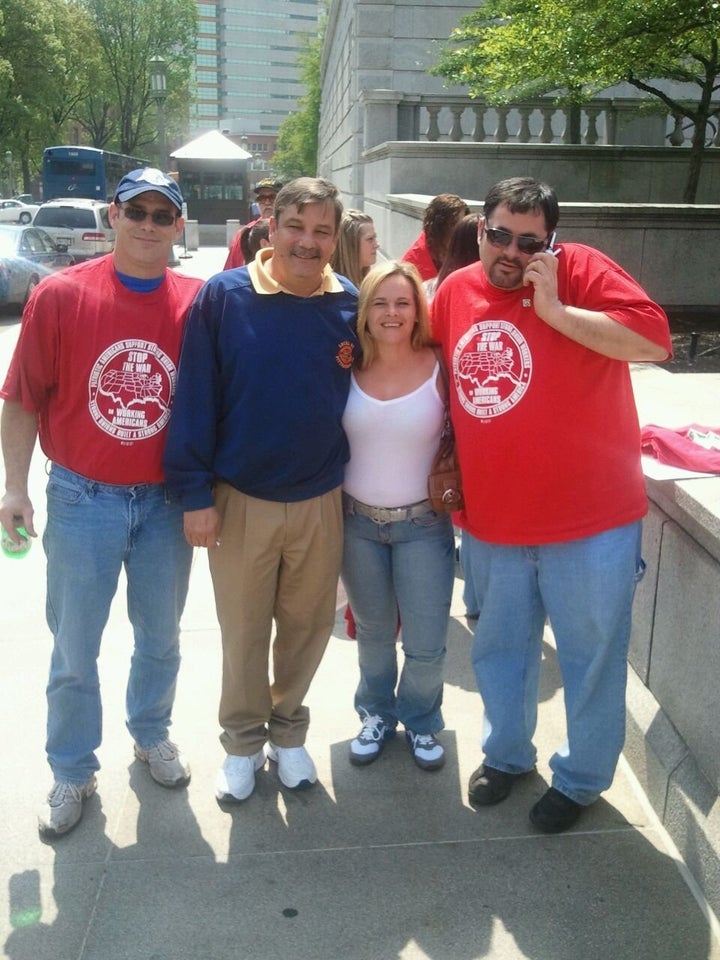 WASHINGTON -- In early 2011, Elizabeth Miller, a bus driver for the Port Authority in Pittsburgh, received notice that she would be laid off in 60 days, the victim of austerity measures imposed by the government.
The stress of the looming pink slip caused her Crohn's disease, an autoimmune disorder that affects the entire digestive tract, to flare up, and she began shedding weight rapidly. Miller lost nearly 30 pounds during her last two months on the job. By the time she clocked out from her final shift in March last year, she weighed just 99 pounds.
"That was the hardest stretch ever because we knew every day that we went to work was another day closer to our layoffs," Miller said. "I couldn't retain anything. It was scary." To alleviate her symptoms, doctors considered giving her a colostomy bag.
But the worst was still to come. After losing her job, Miller lost her savings. Then she lost her house.
The austerity budget, conservatives' favored response to the Great Recession, is more than just simple belt tightening. It's not one cut or 10, but a thousand. City and neighborhood essentials like bus service become expendable, and things that we have come to depend on as part of our daily lives are slowly erased. Those teachers and firefighters Mitt Romney doesn't want to pay for? They're already part of austerity's disappeared jobs.
This austerity mindset is taking hold not just in cities and states across the United States, but around the world. While conservatives have championed austerity as eat-your-peas necessity, these massive cuts often have unintended consequences. The Huffington Post is launching a series of articles examining the global impact of austerity, from the loss of affordable housing funds in San Francisco to increasing class sizes in New York's public schools, fewer food inspectors in Canada, loss of disability benefits in the United Kingdom, the decimation of France's solar industry and more.
These stories chronicle austerity's collateral damage: the suicide-inducing fear that impending cuts created in the U.K., how one girl's grades suffered when her class size grew, the loss of personnel that made battling fires more dangerous for one New Jersey town.
__________________________________________________________________________________
Miller, 41, loved being a bus driver. It was a job that she had held for half her life. She drove a bus for Pittsburgh public schools for 17 years before signing on with the Port Authority in 2009. One of her main routes passed through the poorest, toughest parts of the city. On her bus, it was usually standing room only, she said.
Miller grew to know regular passengers by name. They would back her up if other riders became rowdy. On one route years ago, Miller said, she heard a woman break down emotionally after getting a call that her son had been shot and killed. When she worked the late shift, one of her regulars, a fast-food worker who got on before midnight, would bring her a sandwich or an iced tea every night. She believed she could count on her job, she said. Her riders, she believed, came to count on her.
The austerity steamroller obliterated this calculus. The Port Authority public transit system slashed hundreds of positions along with Miller's, completely wiping out 29 bus routes and significantly altering another 80. Twenty thousand riders were affected. Former Gov. Ed Rendell (D) had attempted to stave off the ax with millions in federal government funds. But the new Republican administration in the statehouse has been unwilling to bail out the bus system or compromise with the transit workers' union.
Miller said she felt forgotten, like just another number. "Bus operator No. 1864," she said, her deep voice still filled with pride.
She had tried to save her job, shouting through a megaphone at rallies. She burst into tears while speaking before elected officials debating the cuts.
On her last day, Miller worked a Sunday route, picking up elderly riders in downtown Pittsburgh and driving them to churches in the Hill District.
"I used to call it driving my Miss Daisies," she explained. The women would board in their Sunday best, with neat dresses and big hats. "Every time I think about it makes me want to cry," she said before beginning to sob.
Her riders gave her parting gifts. One woman greeted her with a bag full of fruit. Another presented her with a card and a book of prayers for the coming year. Still another gave her lotions and soaps and a memo pad.
Miller wondered how they were going to get to church next Sunday. Or how riders were going to do without the route that went from the public housing projects to the grocery store. That one has been eliminated.
There were more detours on her own path. In a nearby suburb, Miller had spent eight years building her dream home, adding an above-ground pool and deck to the vinyl-sided house. Her two daughters had their own bedrooms. There was even enough room to fulfill her dream of having her parents move in. She had grown up with her grandparents. She was carrying on a family tradition.
But after she lost her job, Miller said, her parents decided to move out. Eventually she was forced to sell the house and downsize to a smaller place. The part-time bus driving work she could find didn't cover her mortgage payment. "I had no other choice," she said.
Less than two months after Miller sold her home, the Port Authority rehired her on May 29. Three days later, her bosses told her that she'll probably be laid off again in early September. Negotiations to avoid severe Port Authority cuts continue, but state officials are demanding major union concessions, and Gov. Tom Corbett (R) has not yet agreed to specific funding help.
"We're just cutting, cutting, cutting," Miller said. "This just isn't about my job. I'll find another one. But it's all the other people. I know they want to make Pittsburgh a top-notch city, but if you don't have your janitors or your service people or your waitresses -- these people rely on mass transit -- how is your city going to thrive?"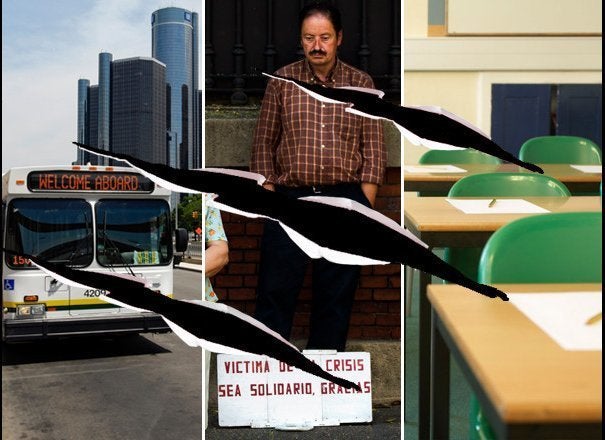 A Thousand Cuts: Life Under Austerity Measures
Popular in the Community