WASHINGTON -- Billionaire private equity mogul Peter Peterson is investing millions of dollars in a new Washington-based campaign for austerity, planning to blanket the airwaves after the election to bolster the case for a "grand bargain" in Congress' lame-duck session that would slash Medicare and Social Security spending in exchange for new tax revenue.
The new Campaign to Fix the Debt is chaired by former Pennsylvania Gov. Ed Rendell, a Democrat, and former New Hampshire Sen. Judd Gregg, a Republican. It's priming for lame-duck negotiations over the expirations of the payroll tax cut and the Bush tax cuts, as well as scheduled cuts to defense and non-defense spending.
Peterson's allies aren't waiting for the election, however. In New Hampshire, the co-chairmen of the 2010 Simpson-Bowles commission -- former GOP Sen. Alan Simpson and former Clinton White House official Erskine Bowles -- have endorsed incumbent Republican Rep. Charlie Bass, who supported a budget bill with many of their austerity recommendations, over progressive Democrat Annie Kuster. Bowles and Simpson have become fashionable politically, so Bass is taking full advantage of their endorsement, running full-page ads in newspapers across the state.
Kuster, who lost a squeaker to Bass in 2010, has hit back hard. "Let me be clear: I will never cut Social Security and Medicare benefits. My Tea Party opponent will," she said in a statement.
But it will take more than Annie Kuster to stave off the coming campaign to cut federal spending. The two parties have been in budget talks for the better part of two years, and Bob Woodward's new book, "The Price of Politics," portrays a president obsessed with getting a "big deal." President Barack Obama was ready before to agree to dramatic cuts, including to Social Security and Medicare, in exchange for new taxes, but Republicans ultimately refused to yield.
Bipartisan negotiations are now under way in the Senate, with an eye toward the lame-duck session.
Peterson is not new to the austerity scene. From 2007 to 2011, he personally contributed at least $458 million to the Peter G. Peterson Foundation, which portrays all government spending as in crisis, desperately needing dramatic cuts. Peterson's millions have done next to nothing to change public opinion: In survey after survey, Americans reject the idea of cutting Social Security and Medicare. A recent national tour largely funded by the foundation met with audiences who rebuffed its proposals.
But Peterson has driven a major shift in elite consensus, with talk of "grand bargains" that would slash entitlements, cut corporate tax rates and end personal tax breaks, such as the mortgage deduction, that benefit the middle class. (To put Peterson's spending in context, all corporations and unions combined spent less than $4 billion on lobbying in 2011.) If such a deal is struck, credit will be due to his massive, years-long lobbying campaign as well as to the GOP's plan to "starve the beast." In 2001 and again in 2003, President George W. Bush radically reduced taxes, following a conservative vision to drive up the deficit so as to justify future spending cuts. Now, in exchange for returning just some of those tax rates to their previous levels, Republicans and Democratic deficit hawks are demanding steep cuts in social spending.
Peterson's austerity effort is being run out of the Committee for a Responsible Federal Budget, a Peterson-funded operation that is itself housed within the ostensibly liberal New America Foundation. "It's housed at the Committee for a Responsible Federal Budget, but it's in partnership with many, many organizations and growing," Maya MacGuineas, head of that committee, told HuffPost.
MacGuineas said she has raised close to $30 million for the Campaign to Fix the Debt, but the goal is "bigger than that." The largest contribution so far has been $5 million from a single donor, she said. (HuffPost guessed that donor was Peterson, and MacGuineas said, "You could go out on that limb.") The rest of the money is being raised from corporate CEOs and other wealthy donors.
The operation has hired 25 to 30 staffers, with plans to potentially double. Along with a paid-media campaign, it looks to influence press coverage in some 40 states with locally focused teams.
The project is growing so rapidly that when HuffPost asked why it wasn't in all 50 states, MacGuineas thought and decided that maybe it should be. "Maybe you just changed policy. Maybe we'll be in all 50 states," she said.
If the president does win a grand bargain -- as he pledged to do during his convention speech -- he will have betrayed voters, New York Times columnist Paul Krugman argued earlier this week. If Obama is reelected, "[n]ow is the time, he'll be told, to fix America's entitlement problem once and for all. There will be calls -- as there were at the time of the Democratic National Convention -- for him to officially endorse Simpson-Bowles, the budget proposal issued by the co-chairmen of his deficit commission (although never accepted by the commission as a whole)," Krugman wrote. "And Mr. Obama should just say no."

Simpson, who famously referred to the United States as a "milk cow with 310 million tits," is one of the principal spokespersons for the Campaign to Fix the Debt. On Tuesday, at an event sponsored by Face the Facts USA, Simpson demanded that politicians stop highlighting the pain caused by cuts in social spending. "Would you quit talking about the poor, the vulnerable, the veterans, the old ladies going over cliffs, the hospices, the bedpans? I mean, what the hell? We all know, all of us know, that that's the people you want to take care of," he said.
Following the event, Simpson told HuffPost that project funds would be used to send deficit hawk David Walker around the country and to defend politicians who get behind a grand bargain. MacGuineas clarified that the funds would not go directly to members of Congress, but rather would be used on air and elsewhere to support politicians who back an austerity agenda. "I've had some people say, 'Oh, it's a new super PAC,' or things like that, which it certainly isn't," she said. "The money we are raising right now will not be used for any political purposes to support or oppose candidates."
A little bit of money can go a long way, MacGuineas said. "You don't have to spend years of educating people on this," she said, "but you do have to make sure they hear a couple people delivering messages other than, 'Don't worry. We're here to cut your taxes and grow your spending.'"
The extent of Peterson's success so far was on display Monday during a debate between Sen. Scott Brown (R-Mass.) and his Democratic challenger, Elizabeth Warren. Moderator David Gregory all but lobbied on behalf of austerity.
"I want to talk about the fiscal cliff and the debt," said Gregory. "The Simpson-Bowles commission, which has gotten so much discussion across the country, they came up with the plan that said, 'Look, we have to cut $4 trillion of the debt and here's how we are going to do it. [We] cut spending to the tune of $3 trillion, but we're also going to deal with the tax code, we're gonna broaden the base, more people should pay taxes,' they say. 'We should eliminate some of these exemptions and deductions. We will get $1 trillion from them, and in the process of doing that, we're going to lower rates for everybody and about 10 percent of that we will pay down the debt.' Why is that not a common-sense, practical solution, Senator?"
Despite the elite consensus in favor of austerity, a grand bargain is not assured, MacGuineas said.
"No matter how much we raise, there's going to be a lot of well-funded groups that are going to oppose specific changes to the budget that are going to have a lot more money. This is not going to be a campaign that's going to win because we have enough money to win," she said. "There'll be plenty of dollars that will be thrown at protecting everybody's favorite program and tax break. And this will be hard. This will be hard. But somewhere everybody knows that this is something we have to do."

Before You Go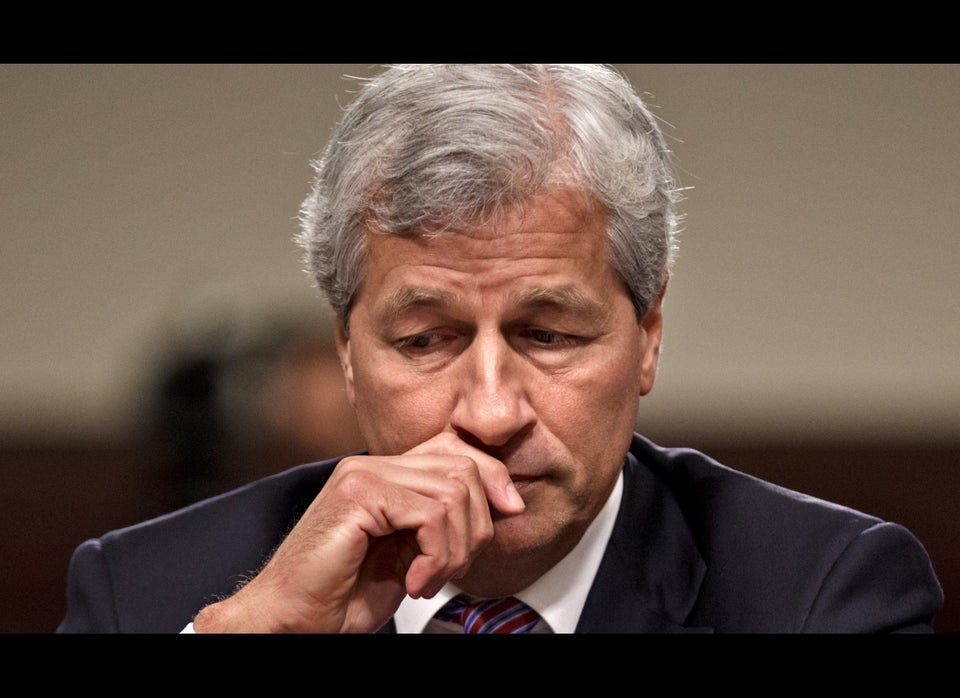 What The GOP Doesn't Want You To Know About The Deficit
Popular in the Community