Austin Armacost, ex-boyfriend of fashion designer Marc Jacobs, isn't afraid to show some skin in the name of animal rights. The model got naked for PETA's newest anti-fur campaign and even slammed his ex's use of animal products in his designs.
"As a gay model, I have always been dismayed that some otherwise progressive people in the gay fashion pack have such disregard for the animals who are skinned alive for coats, collars, or cuffs [including my ex Marc Jacobs]," Armacost told PETA.
Behind-the-scenes photos released by PETA show Armacost carrying a sign that reads "Turn your back on fur," with his bare bum peeking out from behind.
"Being a part of Marc's world for a little bit, and seeing him use fur and hides from alligators for leather, then meeting Dan [Matthews, PETA spokesman] six years later, it's all come full circle," Armacost told the NY Post.
Armacost joins celebrities like Khloe Kardashian, Penelope Cruz, Eva Mendes and Christy Turlington who all got naked for the fight against fur.
Sometimes these animals live and die in the least dignified ways possible, according to PETA, spending their lives trapped in dirty cages on fur farms before being killed via cruel methods like suffocation or poisoning.
Armacost hopes that his PETA ad will inspire others in the fashion industry to stop using animal products in their designs.
CLARIFICATION: A previous version of this article stated: "The Humane Society reports that more than 50 million animals are killed each year in the name of fashion." The Huffington Post has clarified by saying "more than 50 million animals are mistreated and killed each year in the name of fashion."
LOOK: Austin Armacost's "Turn Your Back on Fur" photo shoot. Photos by Aaron Cobbett: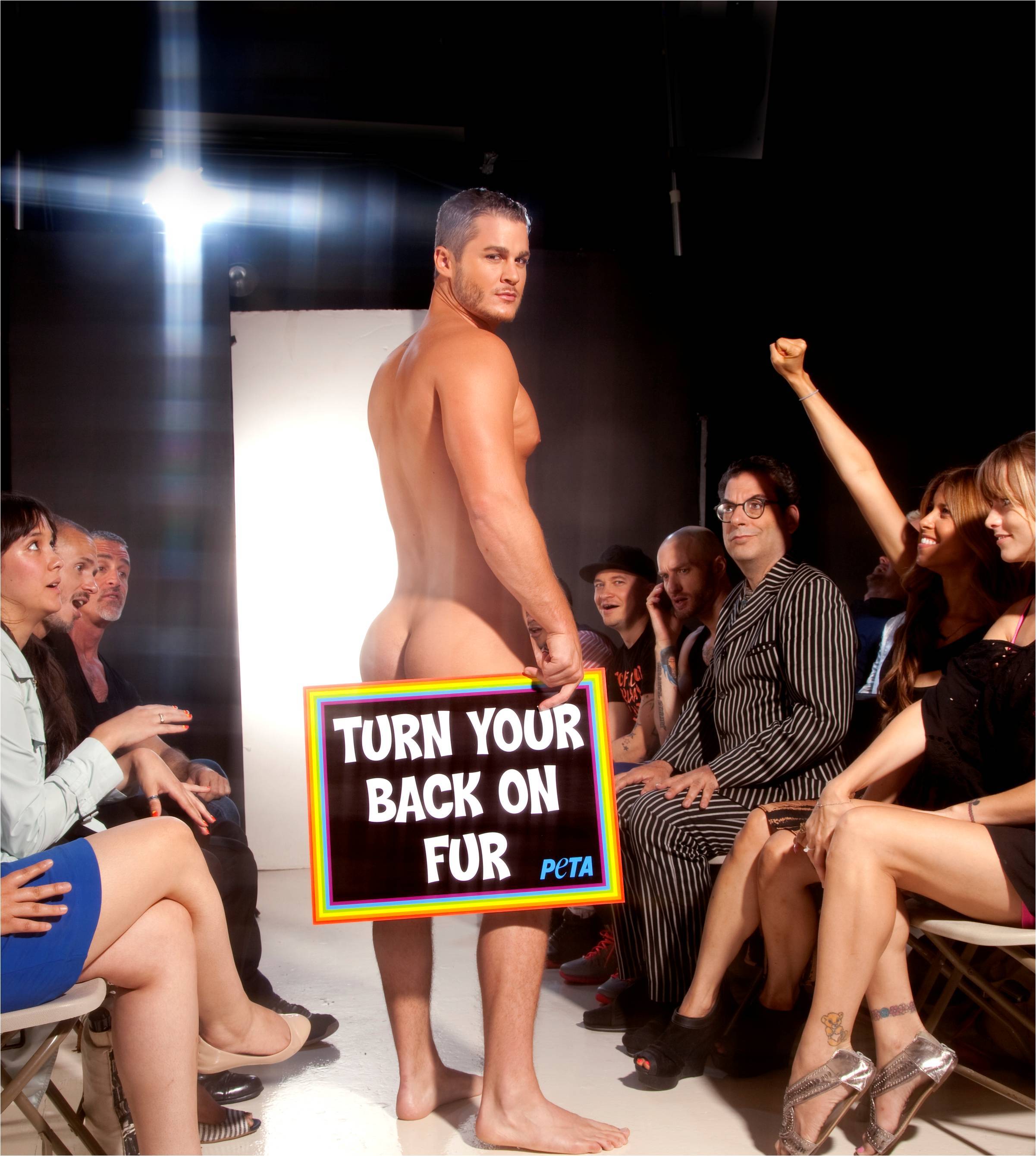 Aaron Cobbett/PETA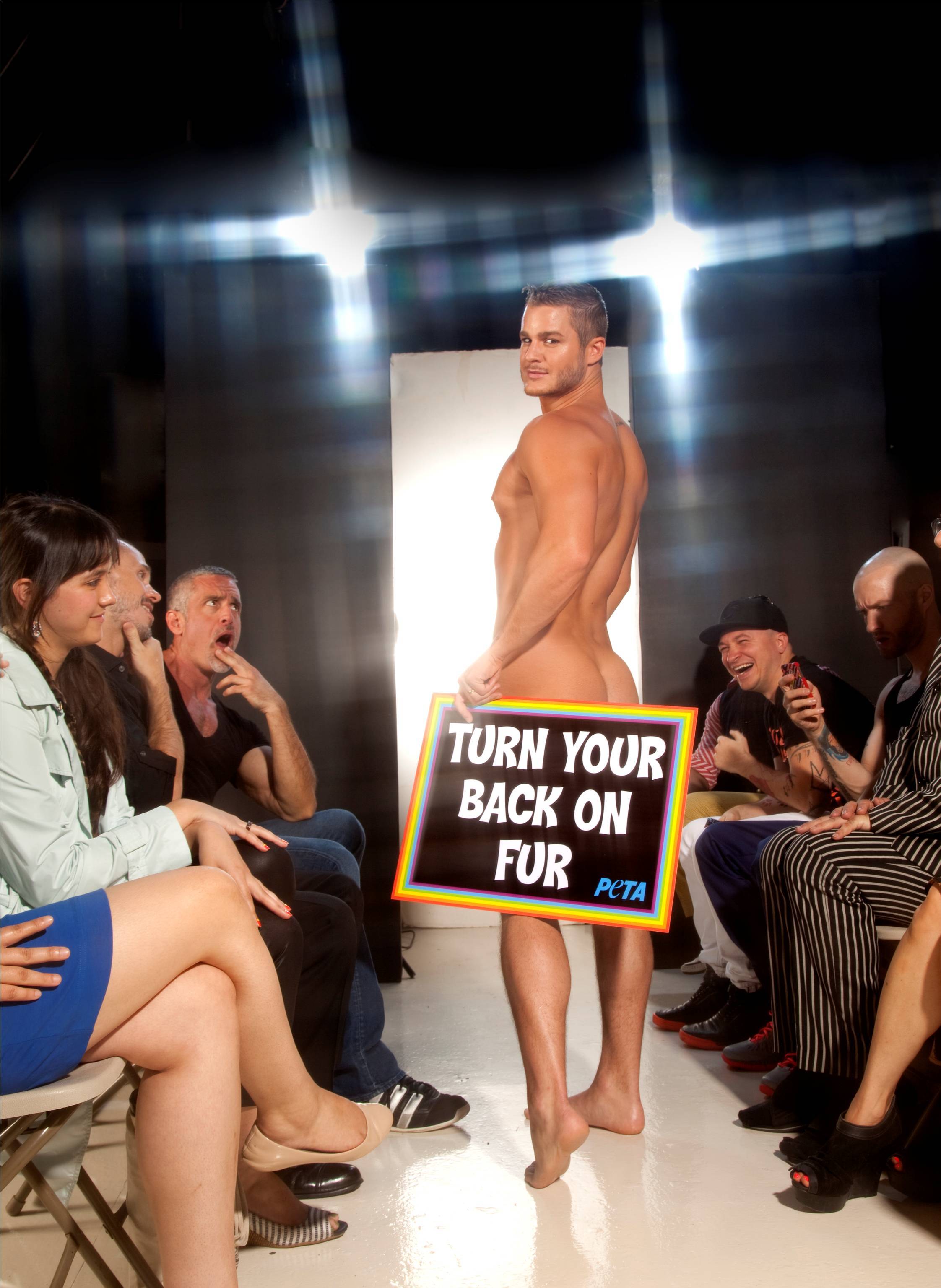 Aaron Cobbett/PETA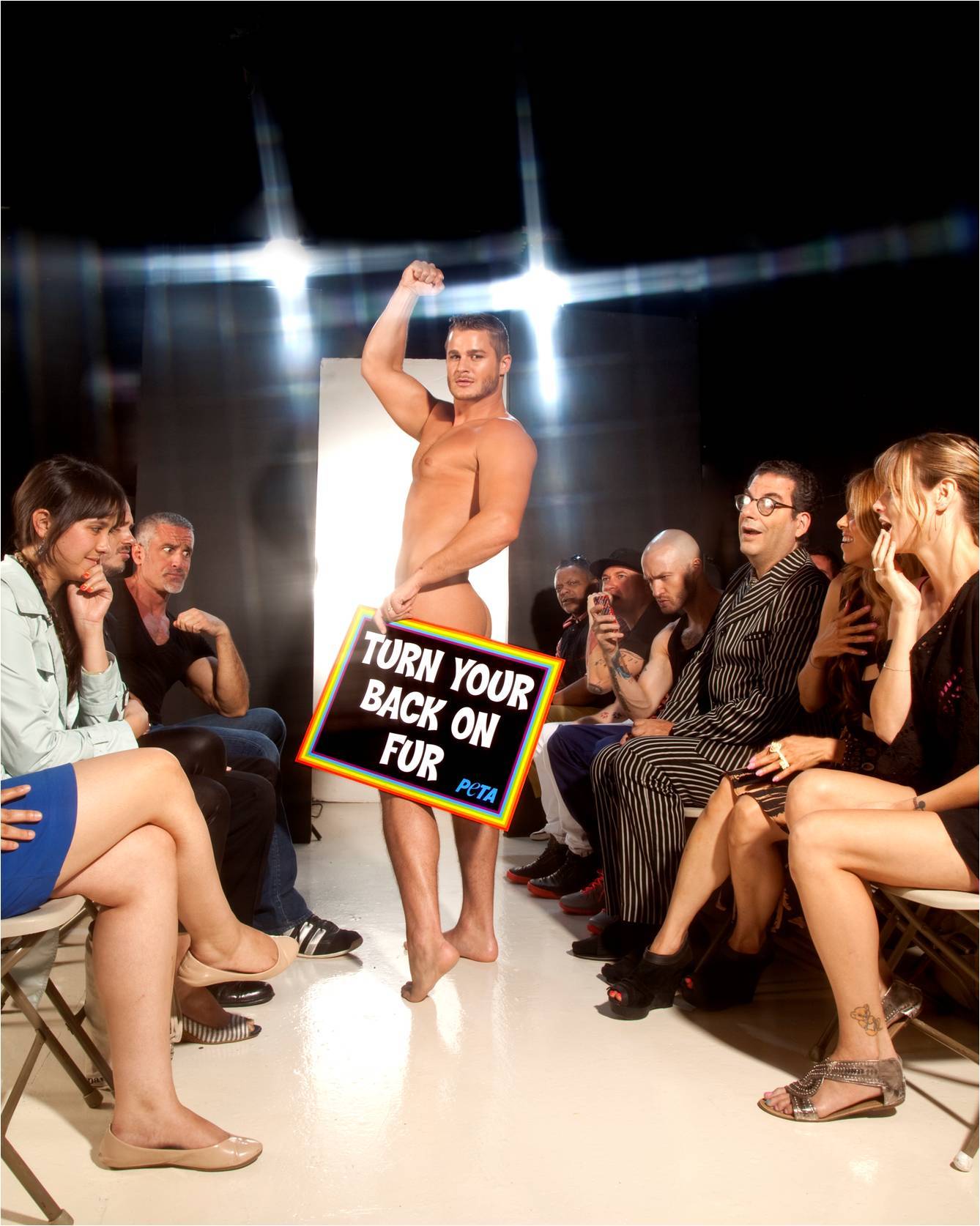 Aaron Cobbett/PETA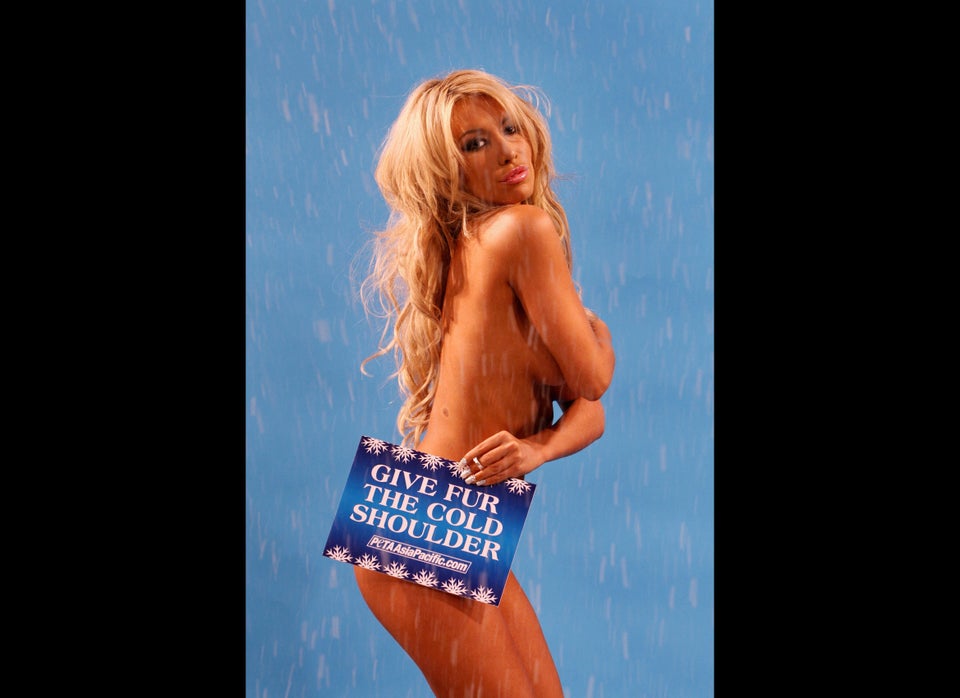 Explicit PETA Ads
Popular in the Community