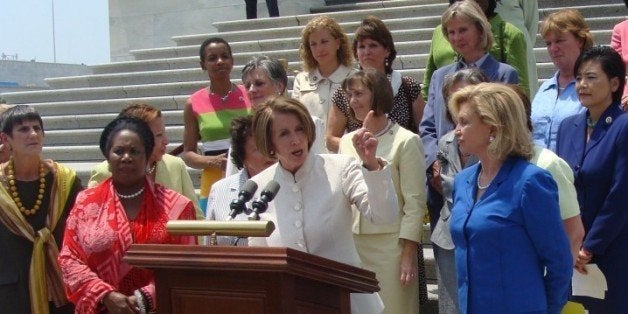 The city manager of Austin, Texas, apparently believes having more women in leadership poses unique challenges -- enough to require holding a training session on how to deal with women.
This year, the Austin City Council has a majority of women for the first time in the city's history. The city manager, Marc Ott, thought this posed a new obstacle for city staff. So in March, he organized a two-hour workshop designed specifically for dealing with more female leaders.
The first speaker, Jonathan K. Allen, was invited because he is the city manager of a Florida city with a local commission composed entirely of women, and according to the Statesman, he is considered an "expert" in this field.
Allen suggested that, given the rise in female leadership and the influence of leading female political figures like Democratic presidential candidate Hillary Clinton, people should get used to women in power -- but he claims this requires a different approach.
"You see women in leadership positions…you will have to interact with them in a different way," he said.
The other speaker, management consultant Miya Burt-Stewart, told the city staffers that "men have egos, women have wish lists" and said that women tend to have longer conversations, so the staff should expect longer meetings.
Ott apologized for the training on Wednesday and called Allen's remarks "disappointing and unexpected."
"I have to acknowledge that this particular training should have received proper vetting. I must take responsibility for that not having occurred," he said in a statement to The Huffington Post. "Our community, employees and elected officials should know that Mr. Allen's remarks are not reflective in any way of our culture, philosophy, or approach toward managing this organization, nor our approach toward partnering with the City Council. As I have shared with the Mayor and City Council, I fully recognize the effect that his words have on our work, our workforce, and the community."
Lots of research indicates that these perceived differences between men and women in leadership are bogus.
Emily Amanatullah, an assistant professor of management at the University of Texas, told the Statesman that differences in leadership style are more based on personality rather than gender stereotypes, a fact that Burt-Stewart also acknowledged in the workshop.
"There is no blanket 'men are like this, women are like that,'" Amanatullah said. "In certain contexts, you might see differences, but it's not necessarily based on biological differences."
She attributed generalizations about female leaders to gender discrimination and a double standard for women in the workplace. For instance, women can seem less decisive because they are discouraged from acting assertively.
"That's not because women are less assertive but because there are situational obstacles," she told the Statesman. "They are punished if they assert themselves."
Other research shows that, by and large, female leaders are about the same as male leaders. A Pew Research Center study published in January found that most people think there are no discernible differences between male and female leaders on traits like ambition, innovativeness and intelligence. In addition, the respondents in the survey said they felt women were more organized, honest and better at working out compromises.
The underrepresentation of women in politics is often explained not by gender-based factors or gender stereotypes that keep them out of the arena but rather differential treatment. For example, people commonly believe that women do not seek leadership positions because of the burden of family. However, it is often that women are not asked to run for open political seats or considered for higher positions.
This post has been updated with a statement from Ott.
Before You Go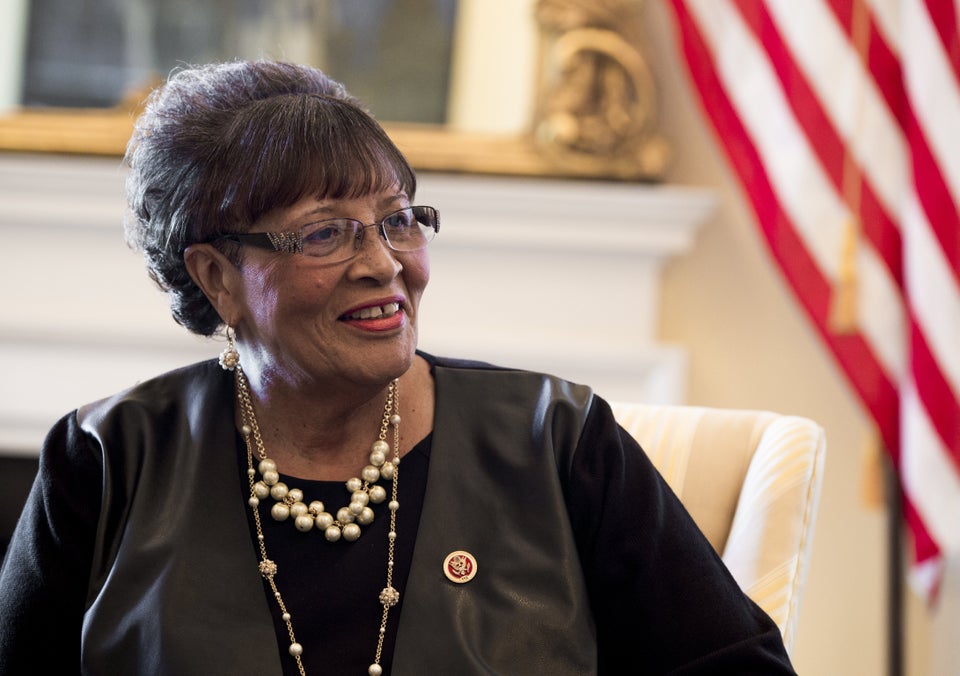 Women In Congress
Popular in the Community