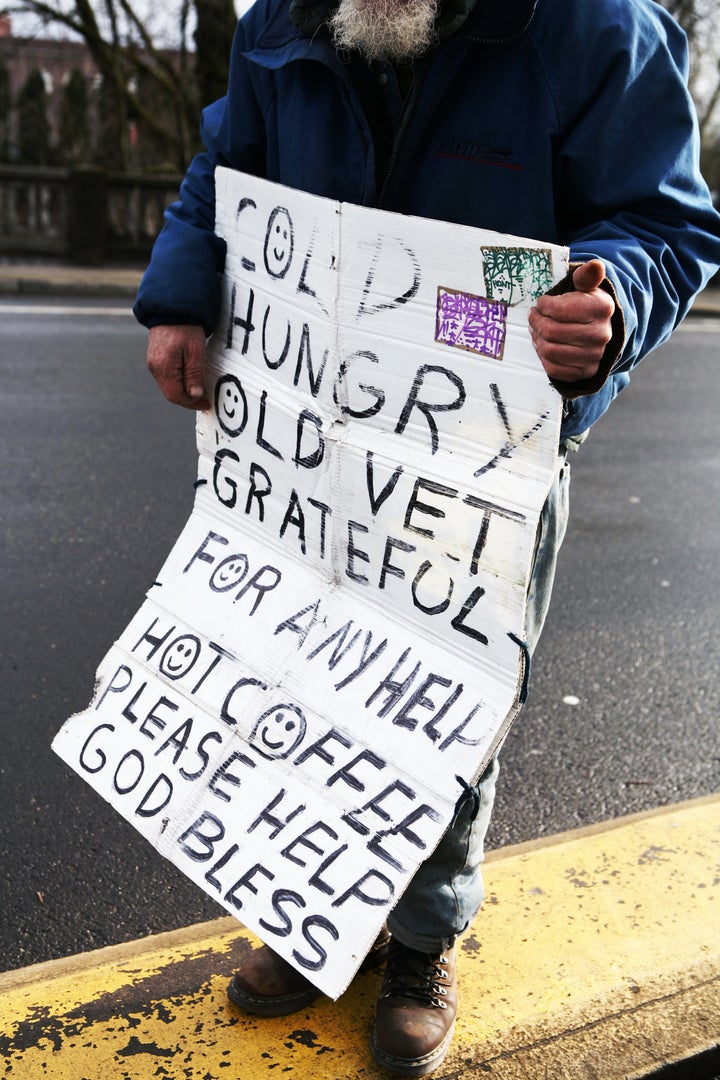 Austin has joined a growing number of U.S. cities and communities that have effectively ended veteran homelessness, the Department of Housing and Urban Development confirmed on Friday. 
The accomplishment also means that every month, more veterans are being housed than are becoming homeless. And the city will continue to reach out to, and develop services for homeless vets who are currently declining support.
"We have a responsibility to ensure that once our veterans have served their nation, they have a safe, stable place to call home," Julian Castro, HUD secretary, said in a statement. "Austin today has proven that ending veteran homelessness isn't just aspirational – it's achievable."
Former Mayor Lee Leffingwell, who is a veteran, first joined the Mayor's Challenge to End Homelessness back in 2014. To date, two states and 29 communities have succeeded in ending the issue, according to KVUE.
Mayor Steve Adler took over the job and managed to house Austin's homeless veteran population by enabling varying agencies to work together and by developing innovative programs.
The city got $3 million in funding from the Department of Veterans Affairs, the mayor's press release reported, and the Austin Homeless Veterans Initiative  was tasked with identifying permanent housing opportunities, according to a blog Adler wrote in Medium. 
Though the agencies were eager to get to work, there was a dearth in affordable housing. 
But then, the mayor "ran into a wall," he wrote, since many landlords were concerned that veterans paying rent with VA vouchers wouldn't be "good tenants."
So, Adler developed the Housing Heroes Fund to quell their concerns. The group collects money to help pay recently-housed veterans' rent, fund property improvements and help create more housing opportunities. 
To date, the fund has raised $373,000, the mayor's press release reported.
But Adler remains confident that it's solely a precautionary measure.
It's a "fund created by all of us to be there just in case something went wrong because we knew that nothing would really go wrong," Adler told KVUE.
Calling all HuffPost superfans!
Sign up for membership to become a founding member and help shape HuffPost's next chapter