PHOENIX, Nov 13 (Reuters) - The son of U.S. Senator Jeff Flake and his wife pleaded not guilty on Thursday to multiple animal cruelty charges after 21 dogs died while the couple were caretakers at a boarding kennel that overheated in suburban Phoenix, court officials said.
Austin Flake is married to Logan Flake, daughter of the Green Acre kennel's owners, who were on a trip to Florida and had left the couple, both aged 21, in charge of the facility when the incident happened in June.
The pair entered their pleas in the high profile case at Maricopa County Superior Court, where they each face 21 felony and seven misdemeanor counts after being indicted by a state grand jury last month.
"Austin and Logan Flake have declared their innocence," the Flakes' attorney Dennis Wilenchik said in a statement. "This was a tragic and unforeseen accident, nothing more."
Attorney John Schill, who represents the dead dogs' owners in a civil lawsuit against the Flakes and the owners of the kennel, disagreed.
"I do not see this as an accident and neither did the grand jury," Schill said. "This was a crime ... and there is no way of getting around that."
Sheriff's department investigators say the canines likely died from suffocation and heat exhaustion after being confined in a small room. The authorities were told the air-conditioning was knocked out, possibly by a dog chewing through an electrical cord, but the investigators could not confirm that.
The civil lawsuit against the owners and caretakers alleges the dogs were kept in cramped quarters and faced "neglect, mistreatment, physical injury and psychological abuse."
The lawsuit includes the 21 dogs that died in the incident, and two others that survived.
The owners are also accused of lying to several people about the death of their pets, including some who were initially told that their dogs had run away.
Green Acre's owners, Jesse Todd Hughes and Maleisia Hughes, separately pleaded not guilty in October to 22 felony charges and seven misdemeanor counts of cruelty to animals, as well as one count of fraud each.
The felony charges carry penalties of up to 10 years in prison, said Jerry Cobb, spokesman for the county attorney's office, although he said most defendants receive probation in animal cruelty cases. (Reporting by David Schwartz; Editing by Daniel Wallis and Sandra Maler)

Before You Go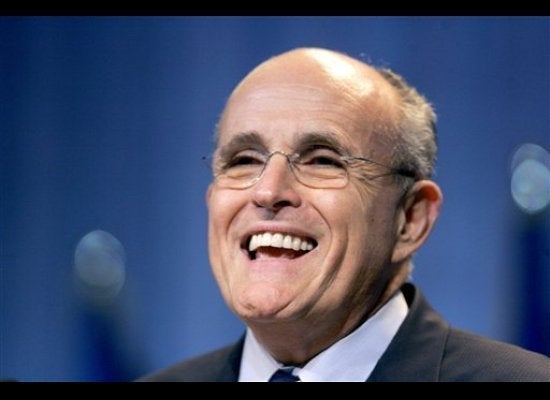 Out-Of-Touch Politicians
Popular in the Community