Austin, Texas, has long been an authority when it comes to culinary delectables like Mexican food and BBQ. In fact, most of my friends insist on heading straight from the airport to somewhere that will serve a decadent bowl of creamy queso or beef ribs they will surely not find matched on the streets on Manhattan. Like many other cites, Austin has also experienced a boom in food truck/trailer options, many of which have proved to offer meals one might never guess came from something on wheels. However, when it comes to diverse cuisines and fun, atmospheric establishments with four walls, Austin remains a baby city on the brink of real growth.
Second Bar and Kitchen, situated on the ground floor of the Austonian and adjacent to the higher-end Congress Restaurant and Bar Congress, offers a playful, creative, delicious lineup of fancy drinks and "Natural American" cuisine. The menu is thoughtful, whimsical and fresh and features seasonal ingredients along with local artisan products.
Favorites dishes include the colorful arugula, watermelon, beet, gorgonzola and pistachio salad ($9) and braised beef short rib with black truffle grits, pearl onions and brandy balsamic glaze ($22). Other winners are the pappardelle with truffled ricotta, roasted mushrooms, and fennel salad ($16) served with an impressive light brown toasted crispness to the top layer, and the not-for-the-timid charceuterie board, presented on a wood block with four high quality meats and grooves in the wood designed to perfectly cradle the bread and condiment offerings.
Add to that a list of inspired cocktails like the Fallen Smash (Buffalo Trace Bourbon, Daron Calvados, Mint Honey Roasted Pears) or a Moscow Mule, and "dessert bites" like smoked ganache brownies topped with orange Pop Rocks (you heard me) and you have one high caliber meal. What's more, Second Bar also serves brunch on Saturdays and Sundays -- a rarity in Austin -- and occupies a space with lots of indoor and outside seating (beware the wind!), making it an ideal place to celebrate a birthday or fortify your insides before a night of bar hopping.
Just down the street sits another great addition, The Backspace, serving up an absolutely divine Neapolitan style pizza and affordable Italian dishes built on high quality ingredients. The restaurant is tucked behind Parkside, its sister venue, in an unmarked space with exposed brick walls, where diners fill a cozy seven-table room and light pours in from the large windows. The wood-burning oven shipped straight from Naples is at the heart of what makes this place so special, turning raw handmade dough into a dreamy, medium-thick, blackened and bubbly crust in 90 seconds.
The ingredients are remarkably fresh and all menu items are made in-house. The pizza with roasted mushrooms, thyme, capers, tomato and ricotta ($14) is truly something to write home about, and the simple margarita ($10) and marinara ($9.50) pizzas are also executed with incredible lightness and a chorus of flavor. The sides and antipasti are also noteworthy and a cut above what can be found at other pizza joints: roasted Brussels sprouts with pancetta and pecorino romano served in a cast iron dish are charred to perfection and especially delicious; the roasted beets, pecan, citrus, fennel, frisee salad ($7) makes an ideal, cool prelude to the piping hot main event. Finally, the hazelnut chocolate budino (Italian for pudding, $5.50) served in an open mason jar and decorated with crunchy toasted nut and chocolate candy pieces is a charming treat, as is the Italian wine list and Peroni served on tap.
In a market that is far from saturated, these memorable dishes and great atmospheres at affordable price points are quite welcome. Here's hoping the momentum continues!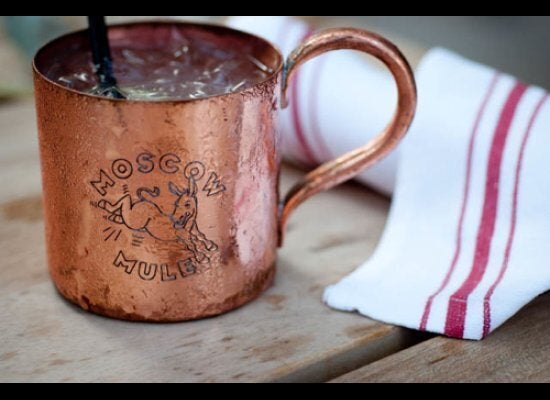 Second Bar and Kitchen and The Backspace
Related