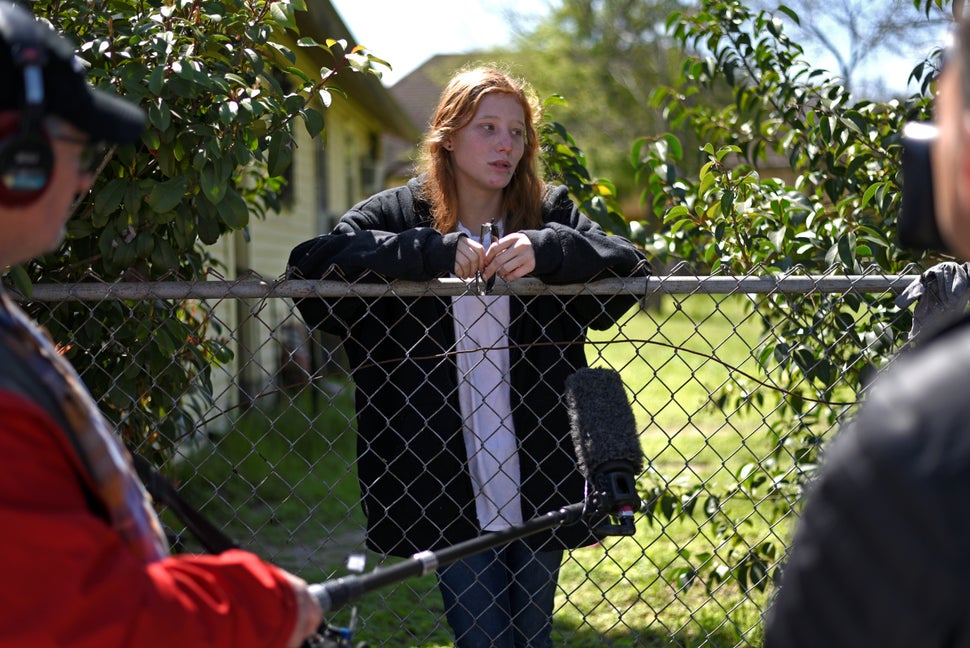 AUSTIN, Texas ― On Tuesday, this city was completely a different place.
It was less than 24 hours before Mark Anthony Conditt would be identified as the bomber who'd been taunting and terrorizing locals with a string of explosive attacks, and Austin was in panic mode.
Austinites had woken up to the news that a package headed for their city exploded at a FedEx facility outside San Antonio, signaling that their bomber had changed his tactics yet again. There was no indication that police were even close to the killer, let alone ready to confront him.
For 64-year-old James Barnes, who walked his dog daily past the site where a tripwire bomb exploded and injured his neighbors, Tuesday was the day he decided that maybe help wasn't coming. If police were offering a reward, he said, the trail could be cold. Austin was under siege from an unknown assailant, and as he walked, Barnes couldn't help but think of the Sept. 11 terrorist attacks.
"When that happened, you felt like the U.S. is under attack," he told HuffPost. "And I felt that way this morning. I felt like, wow, Austin is under attack. It's a sick feeling."
That feeling of helplessness had spread like a virus since the first bomb killed a man on March 2. Some locals took the investigation into their own hands. No rumor was too small, no pub gossip too wacky. 
Hours after the FedEx explosion, we found 18-year-old Walker Weeden investigating the crime scene in his southwestern Austin neighborhood. The high schooler stood over a blast site, just four houses down from his own, pointing out the last bits of evidence available to him: a small patch of dirt and a hole in a nearby fence, scars of the tripwire bomb that detonated there two days prior, injuring two of his friends and sending shrapnel flying through the fence and outward toward his suburban neighborhood.
He, like everyone else in Austin that day, had his own ideas about the nature of the bombings. Tangible evidence and clues were hard to come by, so Weeden filled in the blanks himself.
He offered that bombs were being planted in a pattern, circling the city center, each attack hinting at the next bomb's general location. The assailant struck in the north on March 2 and circled down "in a clockwise manner" with two more bombings, and then he hit the residential neighborhood where Weeden lives. If the bomber was planning to strike again using that pattern, Weeden said, he'd probably choose a northwestern neighborhood as his next target.
"We're thinking Northwest Hills, West Lake, or maybe even the Arboretum," Weeden said.
His hypothesis was one of many in a city that had no answers. Six bombing incidents left locals on high alert, each fully prepared for the next explosion and with nowhere to turn but their own anxiety. As of Tuesday, exhausted Austin police had fielded more than 1,200 reports of suspicious packages since March 2, and at that moment, there was no resolution in sight for the residents who had called them in. There were no suspects, no descriptions of the bomb-making material, no rhyme or reason for the attacks.
Some wondered whether the assailant was current or former military, given the sophistication of the devices; they'd soon learn that Conditt had no military service under his belt. Others pointed to dozens of white supremacist groups that have ties to the city, noting that the first three bombings hit areas where black and Hispanic residents live. Those neighborhoods are still on edge. Even after Conditt was confirmed to be dead, residents in a largely African-American community where 17-year-old Draylen Mason was killed by a bomb on March 12 said they were on the lookout for more explosives. They, too, had their theories.
"I knew police were on [Conditt's] trail because it got too quiet on Tuesday," said Clifton Bailey, a 40-year resident of Mason's neighborhood who said he hugged the boy and congratulated him on his acceptance into college five days before he died.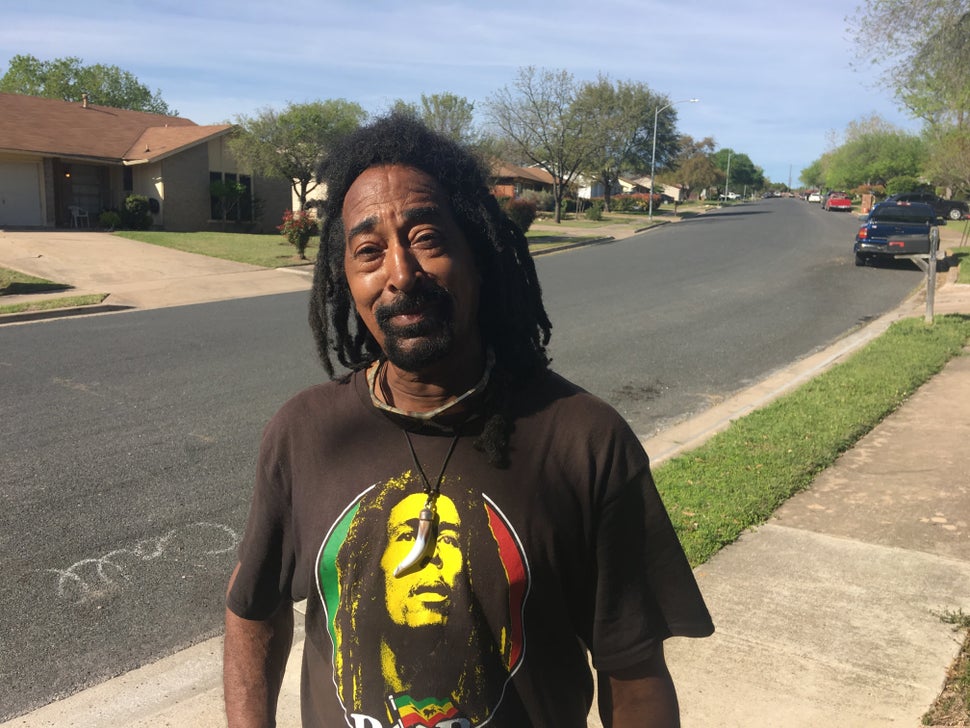 "I think this young man was trying to get caught. He started in communities like this one, without any cameras, then he went to a FedEx with a big blond wig and dropped off a bomb," he said of Conditt.
When Bailey saw photos of Conditt circulate in the news on Wednesday, he saw anger.
"When I saw his face, I thought about South Carolina, where a young white gentleman sat down in a church and then killed everyone inside. There's anger there," Bailey said. " ... [Conditt] was homeschooled, he wasn't around other kids very much, he didn't have college, and here in my neighborhood is a successful boy who had college and a career ahead of him. People like him don't want to work hard to change, and they get angry at the world, and want to go out and do some harm."
Other residents said the neighborhood had changed — that locals were more reserved since the bombing, mostly out of fear that it would happen again. At the time they were less worried about why and more worried about what was coming next.
Beyond that neighborhood, though, gossip was as good as evidence. People were happy to disclose where they thought the next bomb would detonate, based on theories like Weeden's.
"Go talk to people in Tarrytown," a Northwest Hills resident told HuffPost on Tuesday. "That's the only logical place for the next attack, if there is one."
Over in Tarrytown, a bartender scoffed at the idea that this ritzy neighborhood would be targeted. He was, however, jarred by a bomb threat on Saturday that led to the cancellation of a Roots concert he attended at the South by Southwest festival.
"I went down there, it was a complete shitshow," said the bartender, who declined to give his name. "How could they let all those people gather in one space and then announce that it was canceled because of a bomb threat?"
As locals suffered from a collective hysteria over the bombings, each new incident bred mayhem, whether or not it had a connection to Conditt.
On Tuesday night, a throng of police, reporters and residents raced to the scene of a reported explosion at a Goodwill on the city's south side. Jerry Davis, the CEO of Goodwill Central Texas, declared at the time, "Someone donated a bomb to us today," telling HuffPost that one of the employees there had picked up a device that detonated in his hands. Minutes later, Austin police confirmed that an odd "incendiary device" had indeed injured the employee, but didn't bear any connection to Conditt and instead resembled "some type of military ordinance or memento" that caught fire.
Explosions, rumors, false alarms, anxiety. Tuesday felt like the new day in the life for Austin. Its residents were carrying on, but now they had to watch where they stepped.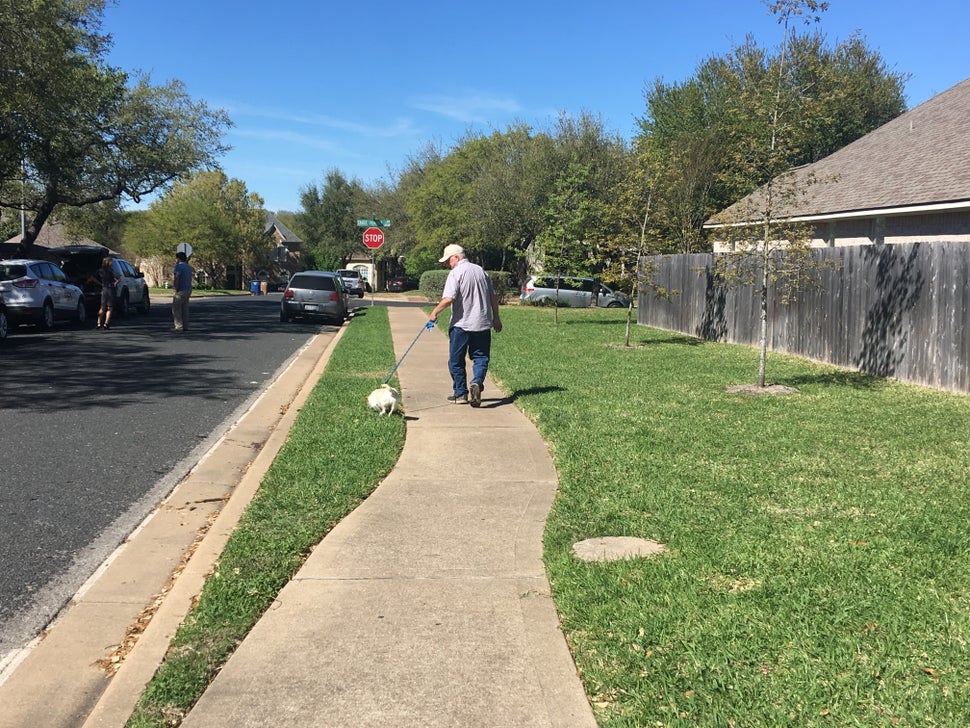 Then Wednesday morning happened. Just after 2 a.m., police confronted Conditt, who blew himself up in his car as SWAT personnel approached on Interstate 35 near Round Rock, north of Austin.
By the time the sun rose and news reports began detailing who Conditt was, locals weren't interested in finding out whose armchair detective work had been correct the day prior. They were surprised and relieved that police had been closer than they thought, and that the madness of the past 24 hours had subsided.
"The nightmare is finally over," Bailey said Wednesday.
Calling all HuffPost superfans!
Sign up for membership to become a founding member and help shape HuffPost's next chapter
BEFORE YOU GO