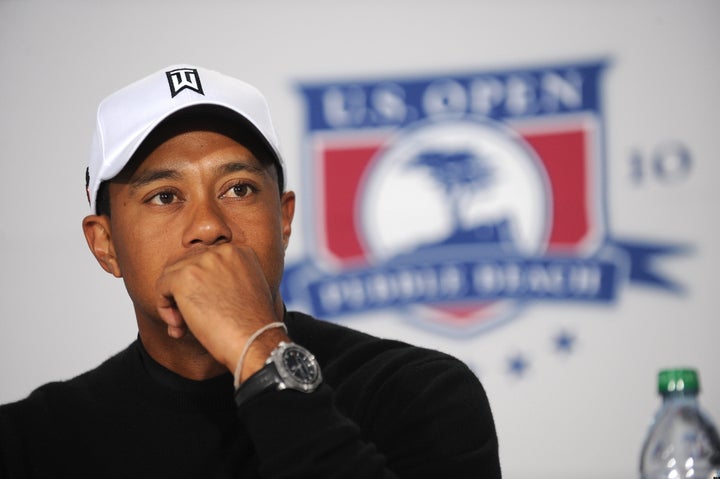 Porn star Devon James leveled a shocking allegation earlier in the week when she said Tiger Woods fathered a secret love child with her. Now she is revealing the kid's identity. Austin James is nine years old, according to FlashCity.com, which also has a photograph of the child.
The New York Daily News says Devon James was just 19 years old when she met Woods, and the pair are said to have "immediately" engaged in an affair, at which point the woman allegedly became pregnant.
According to reports, no DNA tests have been conducted. Click here for revealing pictures of Devon James.
Women linked to Tiger Woods
Raychel Coudriet, the daughter of Woods' neighbor, met the golfer when she was just 14.
Emma Rotherham allegedly had early-morning sex on Woods' office couch. Tiger reportedly loved to see her in black stockings and suspenders.
Julie Postle (PHOTOS) allegedly met Woods when she worked as a cocktail waitress in Orlando. Tiger was reportedly "obsessed" with Postle and "really hunted" her. She was also photographed in a bikini.
Rachel Uchitel (PHOTOS) was the first of Tiger's alleged mistresses. Woods reportedly emailed her once to say that "I finally found someone I connect with." In another alleged email, Woods shared a steamy fantasy of Uchitel simultaneously having sex with Derek Jeter and Bones star David Boreanaz. A National Enquirer source called Uchitel a "celebrity whore."
Theresa Rogers has been described as a "cougar" who allegedly boasted that she taught Tiger "everything he needed to know to be a great lover." She reportedly conceived a baby while she was seeing Woods, but an article suggests she believes the father is a Serbian basketball player she was also seeing at the time. According to another article, Woods told Rogers that he only married Elin Nordegren to boost his image. The 40-something Rogers may have negotiated a payoff in exchange for her silence.