The Austin Police Department has launched an investigation following the release of a video that shows an officer apparently pepper-spraying a handcuffed suspect.
The video, posted on YouTube by local police watchdog group Peaceful Streets Project, shows an officer opening the door to the back of a police van last week during the South by Southwest Festival.
"I didn't do nothing," the man replies.
The officer then sprays him in the face from a few feet away:
"What'd I tell you about kicking the door?" the officer repeats as the man falls backward and puts his hands to his face. "I told you."
Peaceful Streets identified the officer as Cameron Caldwell.
"Wow, you asshole!" the person recording the footage yells. "I saw that, I got that on film, you abusive asshole!"
After the incident, the witness recording the scene urges police to let the man out so he's not locked inside a closed space after being sprayed.
"He's under arrest, ma'am," an officer tells her.
"Yeah I know -- can you, like, keep him under arrest out where he can breathe?" she responds.
"He's been fighting us for like 20 minutes," an officer says.
"Oh you poor baby," the woman answers.
Peaceful Streets also said the code requires that officers ensure that someone who has been sprayed remain "upright with a clear airway... to avoid possible positional asphyxiation."
However, in the clip, the officer shuts the door after the man falls backward, although he appears to moving back to an upright position as the door closes.
Support HuffPost
The Stakes Have Never Been Higher
Related
Before You Go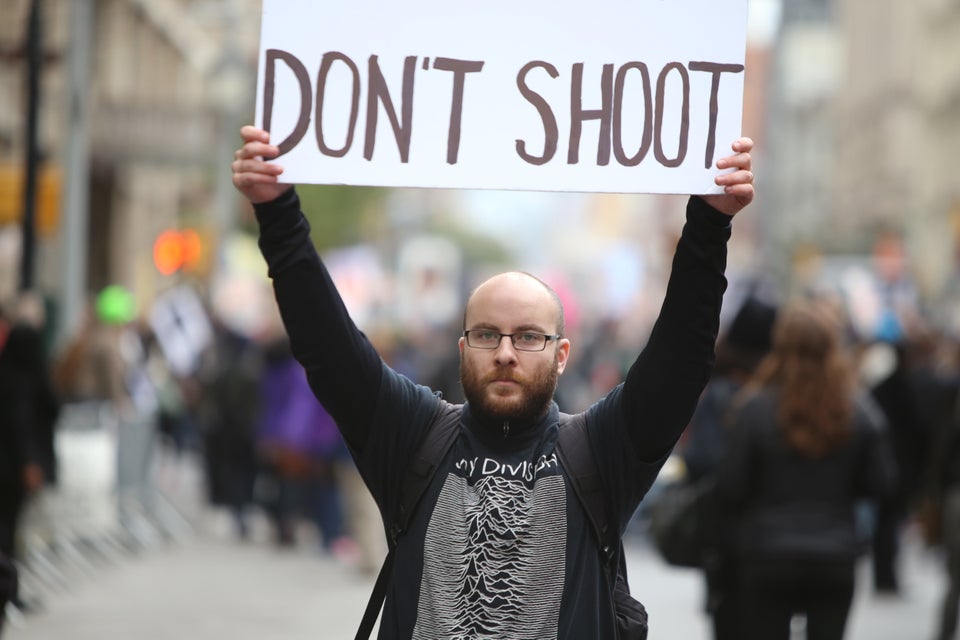 Police Brutality
Popular in the Community