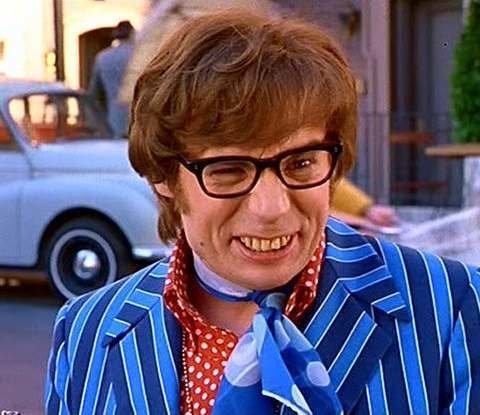 UPDATE: Both The Hollywood Reporter and Deadline offer updates on the potential film; Deadline writes that a fourth film has long been offered, and Myers is just now showing interest, while THR says that he is very close to signing on.
_____
Having thawed out from his first deep freeze in 1997, Austin Powers made three mega-hit spy spoof flicks in five years before going dormant again. Now, he's once again headed back into the field (and the bedroom).
HitFix reports that star and creator Mike Myers has signed on to a fourth film about the groovy, transported 60s-era British secret agent, the first since 2002's critically maligned but massively successful, "Goldmember," which co-starred Beyonce and made $296,000,000 at the box office.
It will be Myers' first trip back to the starring live-action big screen since his 2008 bomb, "The Love Guru"; he had a small part in "Inglorious Basterds." He's largely focused on voice work in his big money "Shrek" series. Something about Myers and accents derived from the British isles means major success, it seems.
Myers also recently revived another one of his star characters in Wayne Campbell -- albeit briefly -- with Dana Carvey as Garth in a "Wayne's World" cold opener of "Saturday Night Live" this February.
Popular in the Community