As local ABC news affilate 33 WYTZ reports, 15-year-old Austin Rodriguez collapsed on the floor of his Wellsville home after allegedly taking more than 120 pills of his own medication late last week. "The night before this happened he said that we didn't know what was going on in his personal life, and we let him know that we were more than willing to listen to anything that he had to say," Rodriguez's mother Bonnie, adding that her openly gay son was a victim of bullying. "Until friends came out of the woodwork saying, 'We knew Austin was going through this, we thought he was handling it a lot better, we didn't know what to do.'"
According to WTOV9.com, Rodriguez had been taking the medication for treatment of bipolar disorder. Still, friends and family described the teen as quiet, reserved and accepting, according to the site. "Austin was always the one to tell you to keep your head up and move on," said best friend Taylor Cameron. "This is definitely the last thing I expected."
Four local ministers reportedly met with Rodriguez's classmates at Wellsville High School Thursday in an effort to help them deal with the situation. "The students have come to me with their concerns and we are doing everything we can to address those concerns," Principal Linda Rolley told WRTF.com. Though the school currently does not have a gay-straight alliance, Rolley added that "it is something we would be open to and we may consider."

Take a look at other LGBT-related bullying cases, as well as shining examples of support, below:

Before You Go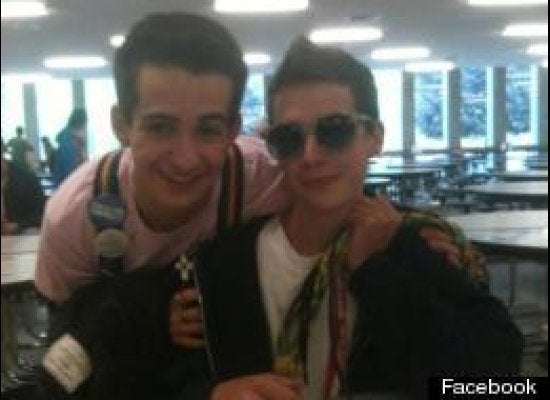 LGBT Bullying Reports & Videos
Popular in the Community