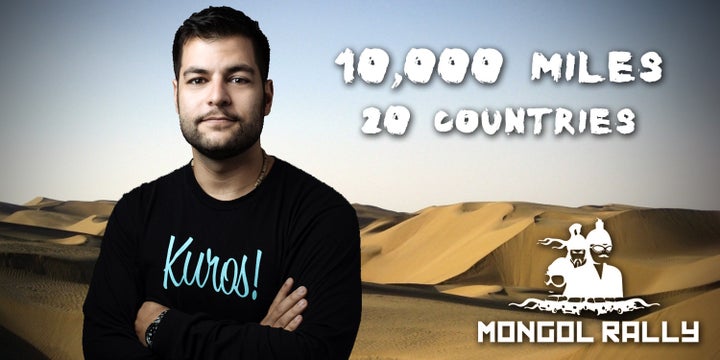 The Mongol Rally - An Intercontinental car rally stretching over 10,000+ miles from Europe to Asia. Since 2004, teams have been barreling across both continents in the hopes of reaching Mongolia - teams have gotten lost, detained, and even suffered fatalities while trying to reach the finish line - with numerous teams still failing to complete it every year.
This July, I will be undertaking the 2017 Mongol Rally - Our team, A Fighting Chance will be me and my "co-pilot" Wilson Henderson, another Austin native. We have been busy preparing a 2002 Nissan Micra for this year's event - a right hand drive, stick shift car that meets the rally engine requirement of a 1000cc engine. We are hoping the adjustment period for "right hand drive" isn't too long, as we will only have six days to get acquainted with the car before leaving from Goodwood Circuit race track on July 16th.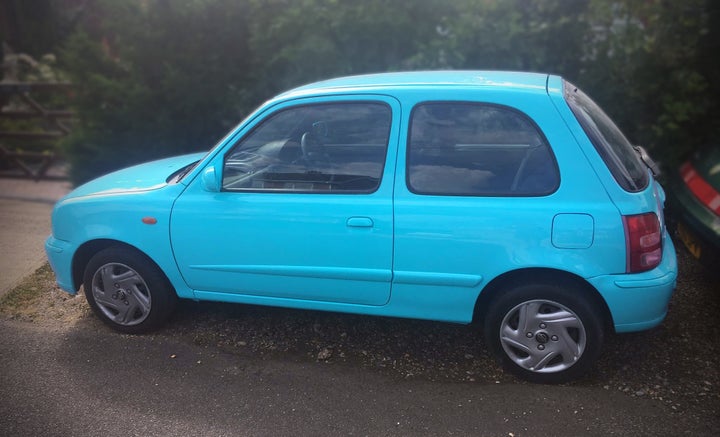 For this year's Rally we are taking the "Southern Route", going through the Middle East and Central Asia. After an initial check-point in Prague, we turn and head South through the Balkan states towards Istanbul - making our way across Turkey and into Iran - where we will pass through Tehran on our way into Turkmenistan. From there, we cross the vast Karakum Desert into Uzbekistan and make our way through Samarkand towards the infamous M41 which is informally known as the "Pamir Highway" - a winding road through the Pamir Mountains of Afghanistan, Tajikistan and Kyrgyzstan at an altitude of over 15,000 feet - making it the second highest altitude road in the world.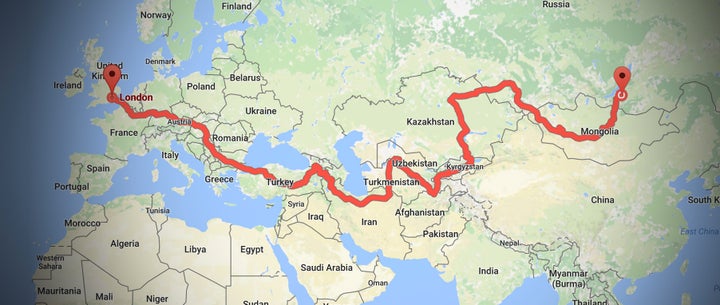 From there we make our way through the Wakhan Corridor along the border of Afghanistan and head north towards Bishkek - the capital of Kyrgyzstan and our midway point for the Rally. After a day of rest and car maintenance we continue north into Kazakstan, an expansive country at over 1,000,000 square miles that was the USSR's testing grounds during the Cold War due to it's remote and desolate landscape. After several days of crossing Kazakhstan we turn east again and cross into Russia briefly before making our way down into the steppes of Mongolia - the final and hardest stretch. The entire country has less than sixty miles of paved roads, and numerous teams have seen their cars break down on the last thousand miles due to the rough terrain. The finish line is just North of the Mongolian Capital - in Ulan Ude - a city in the middle of Siberia. Located in the literal "middle of nowhere", our options at this point are 80+ hours aboard the Trans-Siberian railway back to Moscow, or a weeks drive heading straight through Russia back towards Europe. We will assess the condition of the car and decide the best course of action when the time comes. I will be blogging regularly during the Rally so be sure to check back and keep up to date with our progress along the way. You can also check out the Live Dashboard once the Rally is underway to keep track of our progress, just look for team A Fighting Chance!.
There is a long list of people who have been instrumental in our Mongol Rally participation this year! My family & friends, all of our great sponsors, Alyssa for the help in the UK with getting things prepped, and all of the great faculty and staff at McCallum High School and Texas State University!
Popular in the Community