Austin Wilkerson told friends of a fellow University of Colorado-Boulder student who drank too much at a party that he'd take care of her. Instead, he raped her as she drifted out of consciousness and lied about what he had done.
Wilkerson, 22, convicted of sexual assault of a helpless victim and unlawful sexual contact, faced a possible prison sentence of four years to life for the March 2014 attack on the freshman woman. But a judge in Boulder, Colorado, on Wednesday sentenced him to two years on work release and 20 years' probation.
"I've struggled, to be quite frank, with the idea of, 'Do I put him in prison?'" said Judge Patrick Butler, according to the Daily Camera newspaper. "I don't know that there is any great result for anybody. Mr. Wilkerson deserves to be punished, but I think we all need to find out whether he truly can or cannot be rehabilitated."
The lenient punishment, reminiscent of the six-month sentence given to Stanford University athlete Brock Turner in June for sexually assaulting an unconscious woman, adds to the perception that the criminal justice system too often fails to consider the trauma and lifelong effects experienced by rape victims, said Brie Franklin, executive director of the Colorado Coalition Against Sexual Assault.
"We are disappointed to see, yet again, that the impact on the perpetrator, who chose to commit a crime against another person, is being considered over the impact on the victim, who did not have a choice in the matter," Franklin told The Huffington Post.
Turner's light sentence helped propel national outrage against the judge who imposed the punishment and its message of making excuses for serious criminal assault.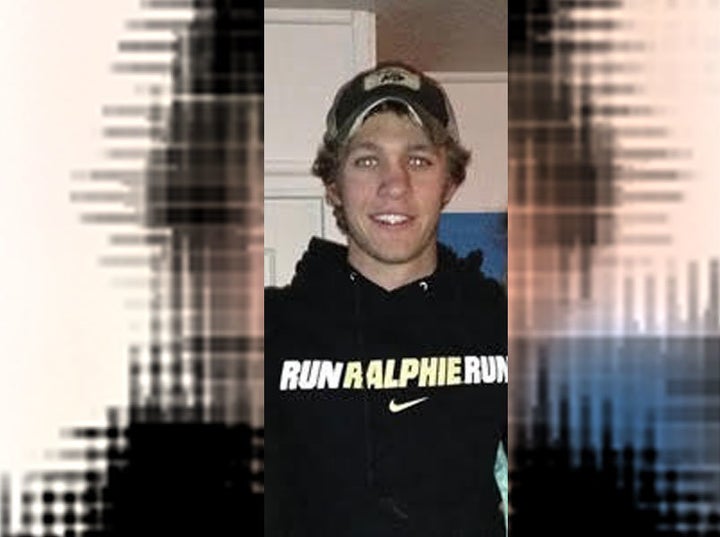 Supporters of Wilkerson, as in the California case of Turner, appealed for leniency. Wilkerson's friends and family said the crime was a "traumatic incident" for him. They asked the judge to consider Wilkerson's future, and said he "will go far in this world if not defined by this one incident."
Wilkerson's victim drank too much celebrating St. Patrick's Day, and Wilkerson told her friends he'd take care of her. Instead, he "isolated and raped the half-conscious victim," prosecutors said in court documents.
Wilkerson admitted to investigators he'd made advances to the victim that night, "but that she rebuffed him each time, and that he felt 'pissed off' and called her a 'fucking bitch,'" according to court documents.
Wilkerson told the jury that the woman wasn't inebriated and that their sexual activity was consensual. His defense argued that the victim filed a rape claim to cover up for a drop in her grades.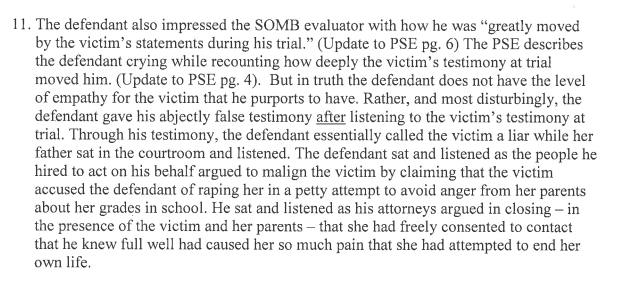 Following his conviction in May, probation officers recommended a sentence with no prison time, arguing Wilkerson was remorseful. Prosecutors fiercely disagreed, writing in a pre-sentencing memo that Wilkerson's changing story was evidence he hadn't seriously accepted his guilt.
District Attorney Stanley Garnett pointed to harm to the victim in a memo to the court, arguing "it is objectively offensive to consider as 'punishment enough' the fact that the defendant will have to pursue a career as a biochemist instead of as a medical doctor."
"If more than a quarter of people in this community were killed by a drunk driver, or assaulted or menaced during an invasion of their home, the community would call for a stronger message than a sentence of probation with no punitive sanction to effectuate respect for the law, the deterrence of crime, and the protection of the public," Garnett wrote. "Sexual assault should be no different. Murderers go to prison. Armed robbers go to prison. Rapists go to prison. This is what justice requires."
Related Coverage:
Popular in the Community