It is a known fact that Austin is home to some of the best food in America. Not only is it a place of abundant creativity, but the Austinite culture itself encourages and embraces innovation, challenging chefs to stay ahead of the curve by putting out dishes that feature ingredients in a new way.
This healthy competition can be seen in many aspects of Austin's culinary scene, and local chefs show incredible creativity, talent, and dedication to their craft. Here are some culinary leaders that I remember most fondly from my visits, and my favorite dishes.
Michael Cerrie - Stella San Jac - I first tasted chef Michael Cerrie's food at the opening night of the Westin Austin Downtown back in September. At the time, I only got to try the #16 biscuits, which have since become a staple in my diet, but even then, I knew there was something special about Stella. Now having tried mostly every dish on the menu, it is clear that Michael Cerrie's leadership of Stella has taken it to a place of pure brilliance. An enormous amount of thought and hard work was put into Stella's menu, and it shows. The # 16 biscuits themselves took sixteen tries (hence the name) just to get it perfectly flaky, buttery, salty, with the faintest hint of rosemary. If you are going in to dine at Stella (and I highly recommend you do as soon as possible), make sure to try the candied jalapeno crispy Brussels sprouts, a smart blend of sweet and spicy served as a small plate, the quinoa, zucchini and goat cheese vegetarian option that will have you rethinking your need for meat, and the beef short rib, served with crispy-on-the-outside, creamy-on-the-inside gratin potatoes. A well put together wine selection and handcrafted cocktails will keep you lounging around Stella long after the meal is over, enjoying the relaxed and comfortable atmosphere. Corner of San Jac and 5th Street.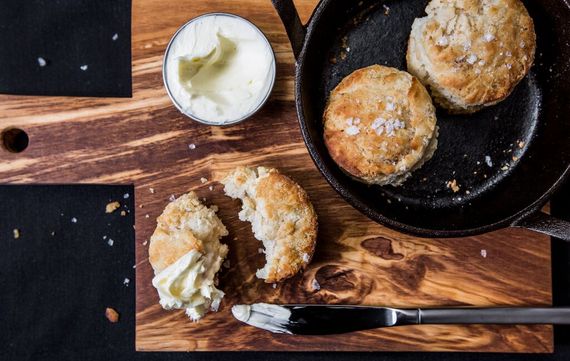 #16 Biscuits at Stella San Jac.
Gilberto Ramirez - Osteria Pronto - Gilberto combines some of the finest ingredients and his expansive culinary knowledge of Mediterranean and Italian cuisine into a beautifully curated collection. Ramirez brings a variety of vivid flavors to Osteria Pronto, and each of the dishes he developed bursts with character. From the straw and hay pasta featuring a soft boiled egg on top, modernizing the pasta Carbonara concept, to the perfectly cooked scallops layered atop seared Yukon golden potatoes, every dish displays masterful artistry not only in the push and pull of flavors, but the thoughtful presentation as well. The knowledgeable staff at Osteria is deeply invested in the diner's overall experience, and make sure to offer their expertise on wine pairings and each dish that is presented. Dining at Osteria Pronto and experiencing Ramirez's culinary talents should be mandatory for every Austinite and Austin visitor.Corner of 2nd Street and Congress.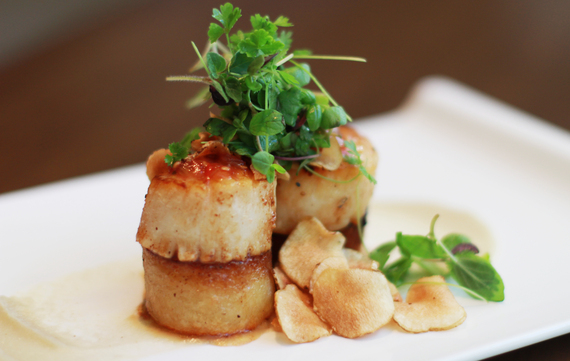 Scallops at Osteria Pronto, photo by Deborah Stachelski.
Andrew Curren - Arro - Curren has a rich background that inspires his culinary flair today. When I had the pleasure of meeting him at the tasting for Arro's new patio opening, his passion for food comes bubbling out as soon as he starts talking. His face lights up when he explains the inspiration behind his food, and his motto is fun, emotional food that brings you to a happy place. And that it does. Curren's food feels easy, unpretentious, and relaxed, and he considers it the biggest compliment when someone asks for seconds, which is not hard to do. Curren learned to cook from his mother, then moving on and taking his talents to the Culinary Institute of America, traveling from New York to Vietnam to Costa Rica and beyond, picking up lessons along the way. Andrew met his Austinite wife while in New York, which brought him back to Texas, and for that we are grateful. Curren oversees 24 Diner and Easy Tiger Bake Shop and Beer Garden as well, all featuring different facets of his talents but with that same Curren personality. Some current favorites are the watermelon salad with watercress and pumpkin seeds, and the grilled quail, as I plan my return to try the Parisian gnocchi. 6th Street and Nueces.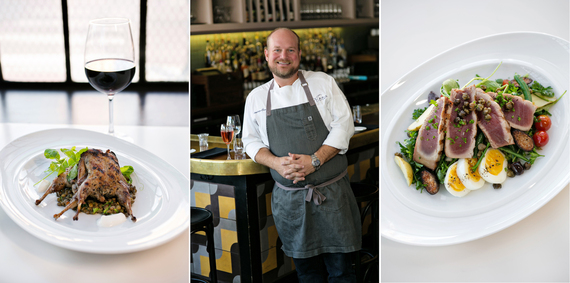 Grilled Lockhart quail with green lentils and gingered yogurt, photo by Vanessa Escobedo Barba.

Jennifer Etzkin - Corner - Austinites are becoming more and more discerning of food and the use of locally grown ingredients, and chef Etzkin has arrived to put those concerns to rest. Jennifer is the executive chef of Corner, and her acuity for flavor and texture bring an edge to Austin that the city was missing. Her use of ingredients in new ways has brought Corner up to a level of fine dining in a casual atmosphere perfect for the Austin culture. With her background and degree in Art and culinary schooling from The Institute of Culinary Education of NYC, Jennifer is a double threat when it comes to food presentation and thinking outside the box. When you find yourself at Corner, please do not miss the braised short rib tacos, or the creamy avocado cheesecake. Who knew avocados could make cheesecake? And a fabulous one at that. Corner of 2nd Street and Congress.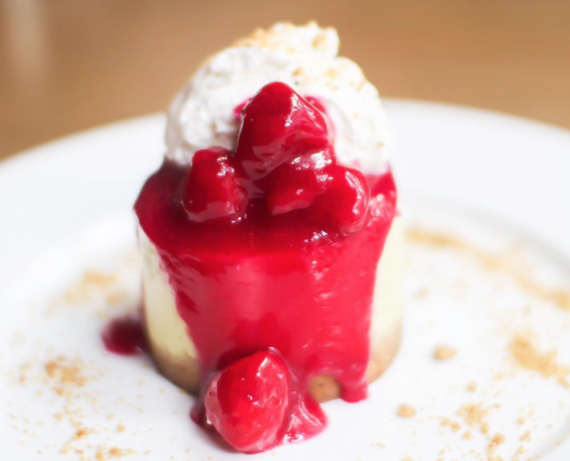 Avocado cheesecake with berry compote, at Corner, photo by Deborah Stachelski
James Robert - Fixe - Robert is the executive chef and co-owner of Fixe, one of Ausin's newer restaurants, and displays his early love of cooking through its honest American cuisine. Originally from Louisiana, James has spent time in kitchens in Boston and around Austin, finally landing at Eddie V's where he oversaw all culinary operations. There, he partnered with Keith House and took the next step with their own project. Fixe brings to guests a variety of familiar tastes, but with a timeless elegance and unexpected punch of flavors you don't get in those childhood favorites. With items like grits and fried chicken, the minimalist menu keeps it easy for the customer to choose the comfort food of their choice, while keeping every dish elevated through expert ingredient composition. Through elements such as smoked butter, barbeque consomme, and a clever use of not-so-typical meats, Robert has composed a perfect southern menu for the true Austinite with a taste for the finer things in life. Don't miss the fried chicken, the sweet tea pickles, and the crispy beef tendons. 5th Street and Nueces.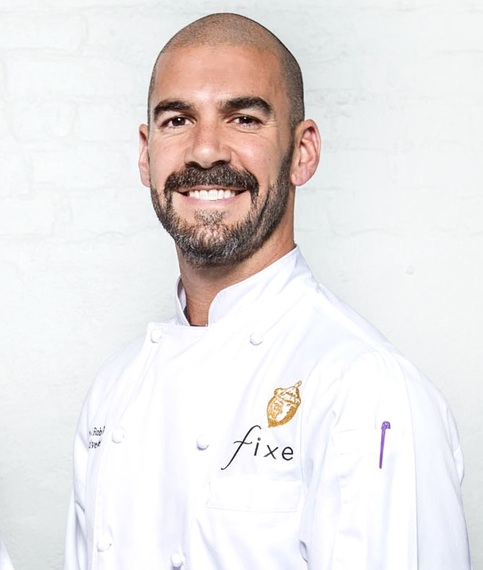 Chef James Robert, photo via Fixe.

Find more of my food adventures on Instagram!
Related