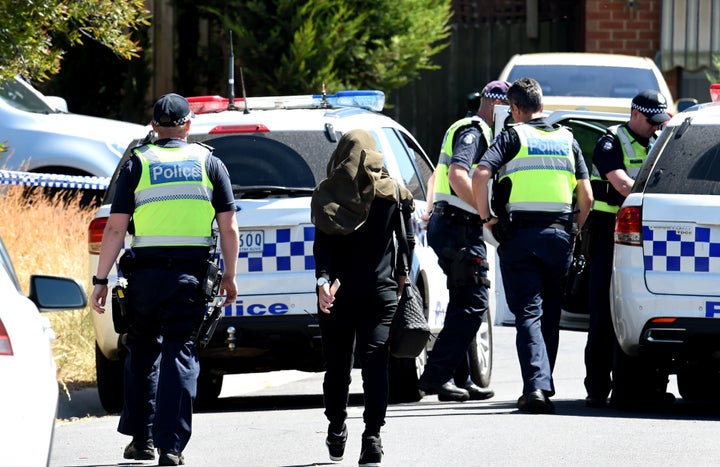 SYDNEY (Reuters) - Australian police said on Friday they had foiled a plot to attack prominent sites in the city of Melbourne with a series of bombs on Christmas Day that authorities described as "an imminent terrorist event" inspired by Islamic State.
Police laid terrorism charges against three men, with a fourth in detention who could face charges, after authorities conducted overnight raids on homes in the suburbs of Australia's second-largest city.
The three have been charged with planning a terrorist attack and have been remanded to appear in court on April 28, the Australian Federal Police said in a statement.
Six men and a woman, all Australian citizens in their 20s, were arrested during the security operation, code-named Kastelholm, conducted by about 400 police and members of the domestic spy agency.
"This is a significant disruption of what we would describe as an imminent terrorist event in Melbourne," Federal Police Commissioner Andrew Colin told reporters in Sydney.
Prime Minister Malcolm Turnbull told reporters the planned attack was an "Islamist terrorist plot" and "one of the most substantial terrorist plots that have been disrupted over the last several years".
The plot targeted high-profile locations in Melbourne, including Federation Square, Flinders Street Station and St Paul's Cathedral "possibly on Christmas Day", acting Victorian police commissioner Graham Ash ton said.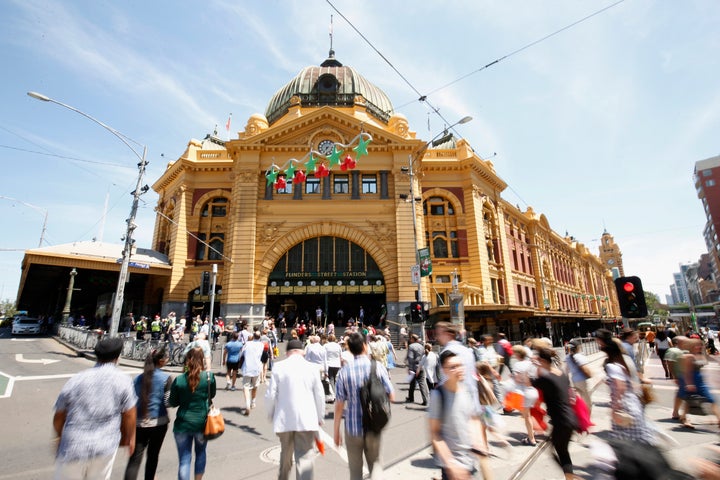 It was inspired by the Islamic State militant group and the suspects had been under close surveillance for two weeks, he said. One of the suspected planners in custody was an Egyptian-born Australian and the others were all Australian-born of Lebanese descent, Ashton told reporters.
He said the threat had been "removed ... in its entirety", however security in Melbourne was boosted on Friday. Extra police would be on patrol on Christmas Day and at an annual Boxing Day cricket test, which attracts tens of thousands of fans every year, in Melbourne.
Melbourne Archbishop Philip Freer told reporters that services on Christmas Eve and Christmas Day would go ahead "unaffected by these things".
Two of those arrested, including the woman, were released without charge, police said earlier.
Police in Australia are able to hold terror suspects without charge for four hours but they can also apply to a court to detain them without charge for as long as two weeks.
Few details were released about what evidence police collected during the raids in suburbs in Melbourne's northwest but Ashton said the attacks would likely have involved explosives and either guns or knives.
Australia, a staunch U.S. ally which sent troops to fight in Afghanistan and Iraq, has been on heightened alert for attacks by home-grown radicals since 2014.
Authorities have said they have thwarted a number of plots, particularly involving radicalize teenagers, in recent years.
There have also been several "lone wolf" assaults, including a 2014 cafe siege in Sydney in which two hostages and a gunman were killed, and the killing of a police accountant in 2015.
Before You Go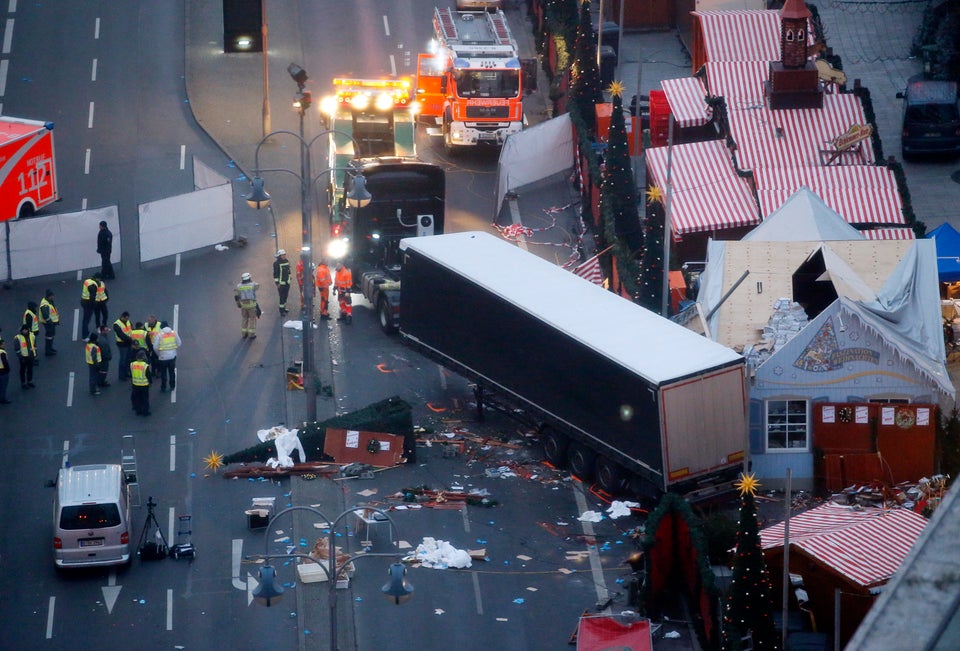 Truck Crashes Through Crowd In Berlin
Popular in the Community