Australia is home to more than just crocodile hunters and attractive surfers. Over the centuries, the Land of Oz has cultivated a unique and respectable culinary scene. Don't let the vegemite fool you; Australia brings foodies an unprecedented experience by invigorating commonplace meals with fresh seafood, lean and flavorful meat, bold wines, and tantalizing flavors representative of its multicultural influences, all while being comforting and satisfying.
Australia has some how managed to turn everyday favorites into exciting and personable dining experiences. Check out below for some Aussie twists on your everyday staples, created in partnership with Tourism Australia and Virgin Australia.
Coffee: A sweet spin on your morning cuppa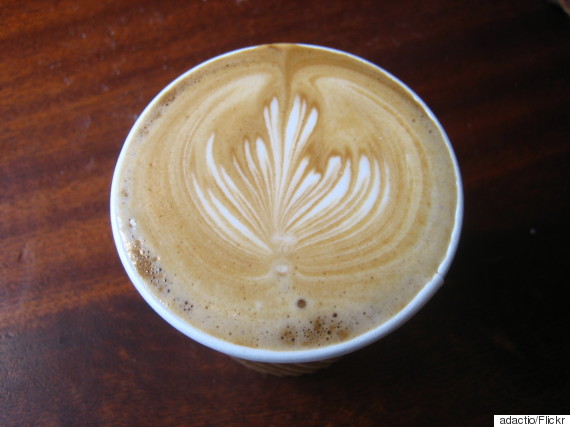 The Aussie Factor: As opposed to the American "coffice," coffee house and café culture in Australia is more about creating human connections and enjoying the surrounding environment than sitting and working alone.
The Big Deal: As far as the coffee goes, an Aussie's day hasn't begun without a flat white (even Starbucks is jumping on the coffee bandwagon). This beverage is a milk and espresso, but with considerably less foam than a cappuccino or latte. For those who prefer their coffee not to taste anything like coffee, Australian cafés commonly serve iced coffee with scoops of vanilla ice cream and topped with whipped cream.
Fun fact: Unlike their American counterparts, Australian coffee houses don't typically provide Wi-Fi for their customers.
Produce: From tomatoes to quandongs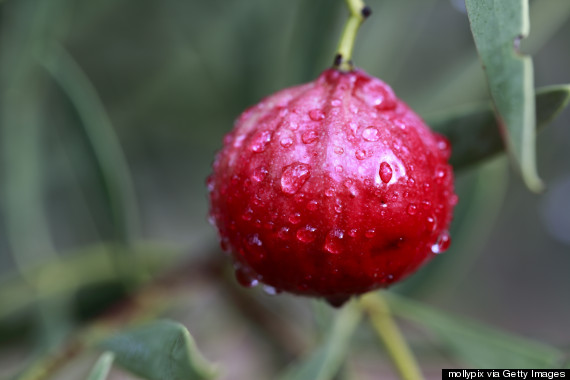 The Aussie Factor: Australian chefs strive to use only the most natural foods in their menus. Thankfully, they have a plethora of options in a land abundant with seemingly endless produce. Additionally, a few Australian chefs have started integrating "Bush tucker" into their menus. "Bush tucker" refers to an aboriginal practice of cooking with the unique indigenous ingredients of Australia, like the deliciously sweet quandong or the wonderfully spicy muntries.
The Big Deal: Australia is a veritable melting pot with influences from Southeast Asia, Greece, Italy, and England. But one thing remains constant in every kitchen: the emphasis on fresh and locally grown ingredients. The more tropical regions of the country provide chefs with an array of new and exotic flavors with which to infuse their dishes. These combinations of worldly flavors with the unique essences of native elements make each dish distinctly Australian.
Fun Fact: Wattleseed is commonly used in different types of dough and actually comes from the countries national plant, the acacia (also known as a wattle.)
Seafood: A world beyond "shrimp on the barbie"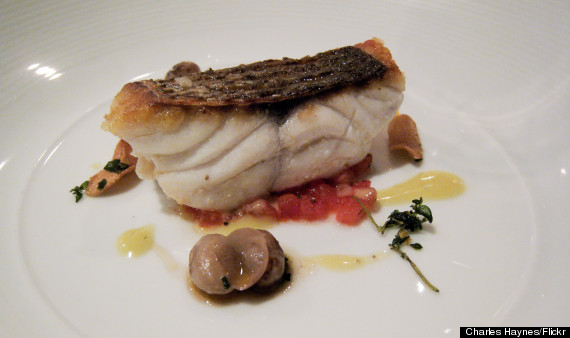 The Aussie Factor: Australia is known for ample amounts of quality seafood. Besides for the classic fish and chips, grilled scallops, octopus and more are often found on menus across the country.
The Big Deal: The barramundi fish is by far the most popular in Australian cooking. Native to the northern estuaries of Australia, barramundi is a white fish similar to perch or sea bass.
Fun Fact: Don't be alarmed by the word "bug" on an Australian menu. This is referring to a distant cousin of the lobster found in the region. And when presented on a plate, it really doesn't look too different from lobster tails.
Meat: Chops and sausages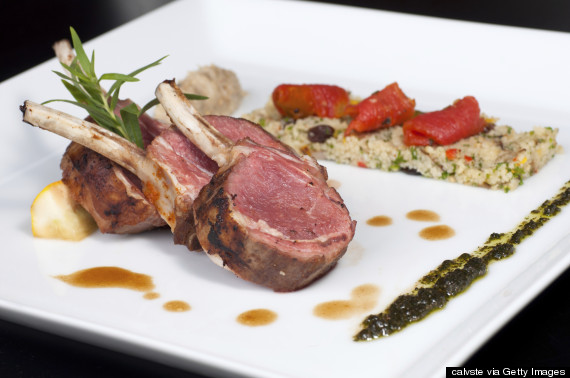 The Aussie Factor: Australians love their lamb. They eat it roasted or grilled, from the leg to the shoulder and beyond. In fact, lamb is a traditional dish for big holiday feasts and family dinners, not unlike turkey in the United States. Australians have also taken to eating one of their most iconic marsupials: the kangaroo. While it hasn't reached the popularity of lamb, kangaroo is a leaner and richer game meat… and makes for delicious sausage.
The Big Deal: Australian lamb is grass-fed, as opposed to grain-fed. While smaller in size than American lamb, the meat is also leaner.
As for kangaroos, they're a surprisingly eco-friendly alternative to beef. Not only are they a surplus population in Australia, but they also don't produce the same amount of methane as cattle.
Fun Fact: Kangaroo was originally consumed by aboriginals, who considered the tail a delicacy.
Wine: A modern twist on an ancient libation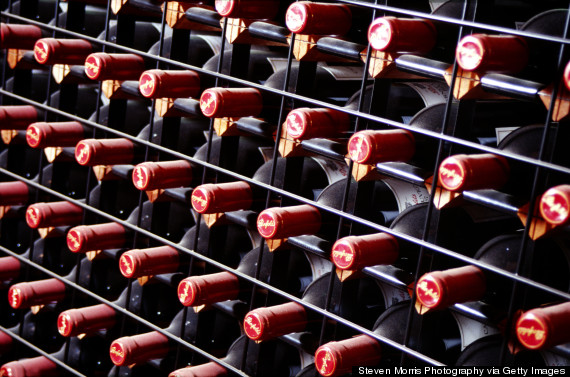 The Aussie Factor: Despite starting out as a grapeless country, Australia is home to a booming wine industry. Most of the country's larger and better-known vineyards are located in South Australia, Victoria and New South Wales. The unique and varied climate and soil make it possible to produce nearly every type of wine, from shiraz to pinot grigio.
The Big Deal: Today, Australian wines are exported and sold in more than 100 different countries, making Australia one of the leading providers of wine in the world.
Fun Fact: Oz is now home to some of the oldest vines in the world, due to a disease that ravaged European vineyards in the 1800s.
There's nothing like Australia and no better way to get there than with Virgin Australia. Explore amazing packages on Australia.com/virginaustralia